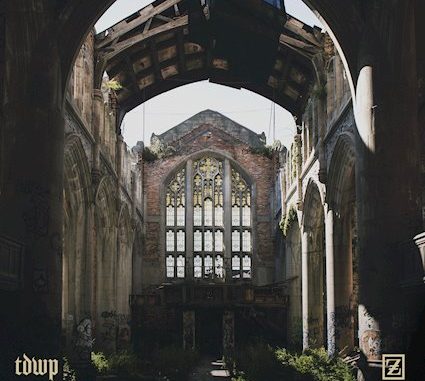 It's been nearly eleven years since the Ohio-based metalcore band, The Devil Wears Prada released their Zombie EP. At the time, the extended play featured some of the fastest and most brutal songs the band had done in their five-year career. Now, veterans of their genre, The Devil Wears Prada have taken to the studio again to bring their fans "part two" of the zombie inspired EP's. "ZII" will be released on May 21 through Solid State Records.
At first listen I was surprised at what I heard. Given the band experimented drastically with their sound in recent years with albums like "Transit Blues" and "The Act", one would think the sound would be quite different from the first Zombie release. The band has also gone through numerous lineup changes-Mike Hranica and Jeremy DePoyster being the only original members left. And yet, "ZII" picks up right where "Zombie" left off-that brutal assault of heavy riffs, thundering drums, and lyrics about the living dead, all the while the band weaves traces of their modern, evolving sound.

The first single, "Termination," was released in late April. While there was no "official" music video to accompany the single, the song did receive positive reviews on YouTube and caught the attention of some older fans who weren't fond of the band's more recent releases. The second single, "Nightfall," was just released May 13 and had nearly 25,000 views within the first twenty-four hours of its release. This is another killer track from the band. In the middle of the song, Hranica belts out the repeated phrase, "Can you make it til dawn?" Mike, I can barely make it through this song; it's so good I can hardly stay seated in my chair.
The singles aren't the only good songs either. The verses in "Forlorn" feel like punch after punch to the face, but then brings a beautiful melody during the chorus. "Nora" is a bass-heavy track with a ripper of a bridge, and "Contagion" is a nearly five-minute song that features ambient noise, catchy hooks, and some of the band's heaviest breakdowns of their 16 year career.
All in all, this is one of my favorite releases the band has put out. They did an excellent job blending who they currently are, and what made metalcore fans love them from early on. This is The Devil Wears Prada in its finest form. The sound that many fans thought died, has been resurrected and lives on. "ZII" is truly terrifying"