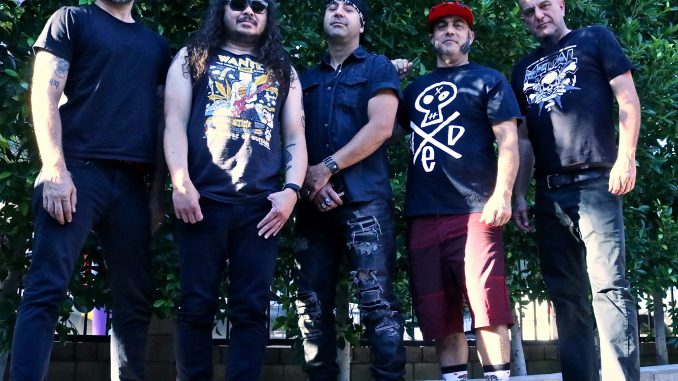 Los Angeles metal band Attack of the Rising has unveiled a new video for their recently released single, "On The Horizon." 
The single comes from the band's upcoming debut album, 'Game Changer' which is out July 30th on Weapon Records / Vanity Music Group.
The band, which initially came together back in 2009 with the Lepre brothers, Tony (guitars) and Chris (drums) as the founders, found a stable lineup recently adding bassist Michael Risucci, lead guitarist Billy Sablan (ex-Rude Awakening) and vocalist Mandrake (formerly of Axehammer).
Entering the studio in the summer of 2019 the band sailed through the recording process and began mixing in early 2020 only to have Covid throw a wrench into the process. Everything was pushed back a good part of the year and the band emerged with a finished album around Christmas of last year.
"On The Horizon" opens Game Changer with all the subtlety of a kick to the throat.  Chris Lepre's bombastic drumming coupled with his brother Tony and Billy Sablan's twin guitar punch set up, and the old school Testament thrash riffage that the song then breaks into; sets the tone for the album.