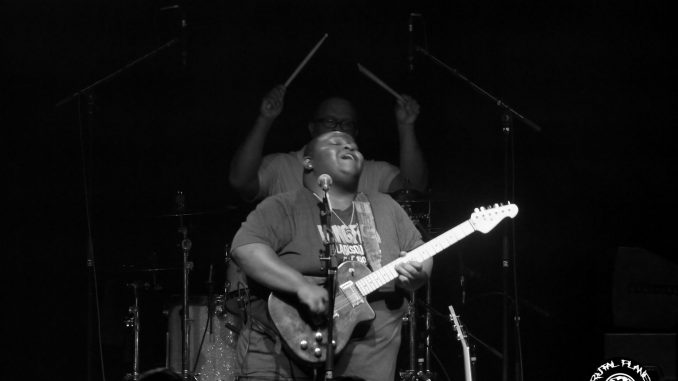 Story and Photos by:
Patrick Carnahan
'My left hand will be forever wrapped around your soul, and your music will possess all who hear it." This was the words spoken by the Devil to Robert Johnson on an October night under a full moon in 1935. These words could not have been said better, whether speaking to the lyrics to a Slayer song or or an American blues guitarist Clarksdale, Mississippi.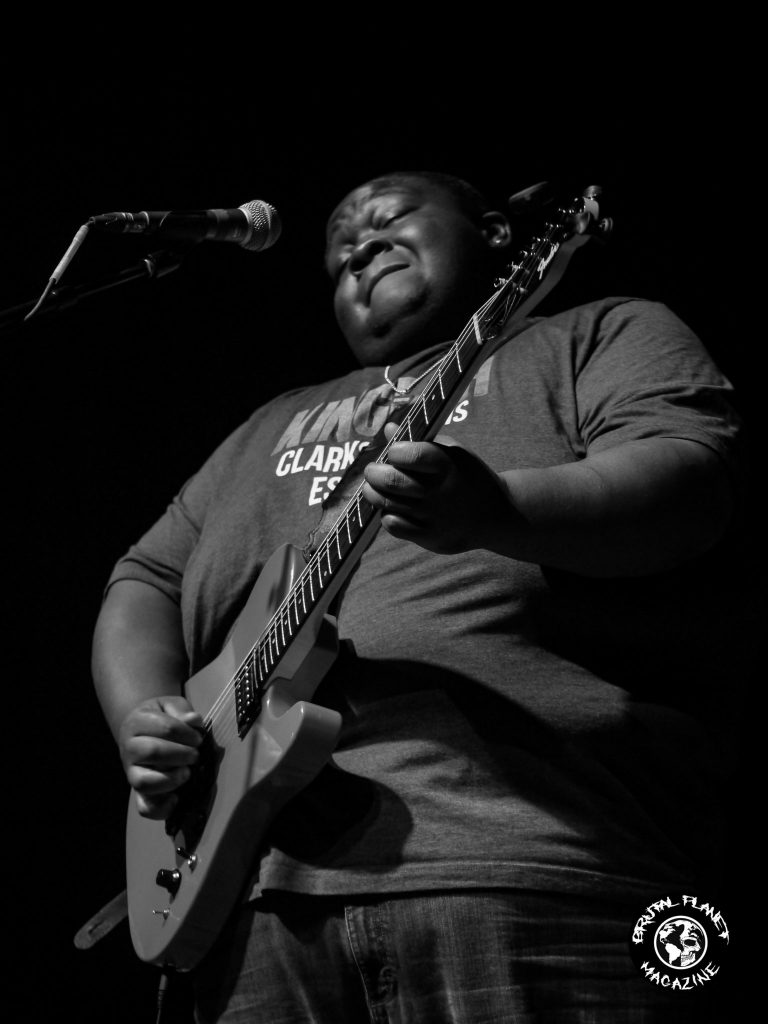 When you are 1500 miles from home and it looks like it could start snowing outside the only thing to do is bring the heat. The world of Hard Rock and Metal owes it soul to the Blues and Sunday night in Salt Lake City Kingfish reminded everyone in attendance of this truth. Sundays in Small Lake City are traditionally a time when the faithful gather to rejoice in the history of spiritual folklore.
At 22 years old Christone 'Kingfish Ingram channeled the gospel of the Blues like it was his 8th decade of bending strings. When his Fender amp surrendered to the notes of the opening number, "She calls me Kingfish," he didn't miss a beat. The rest of the band kept the vibe alive while a replacement amp was brought on stage. Between the keys, drums and a driving bass line that continued to beckon the blues out of the shadows nothing was lost in the downtime.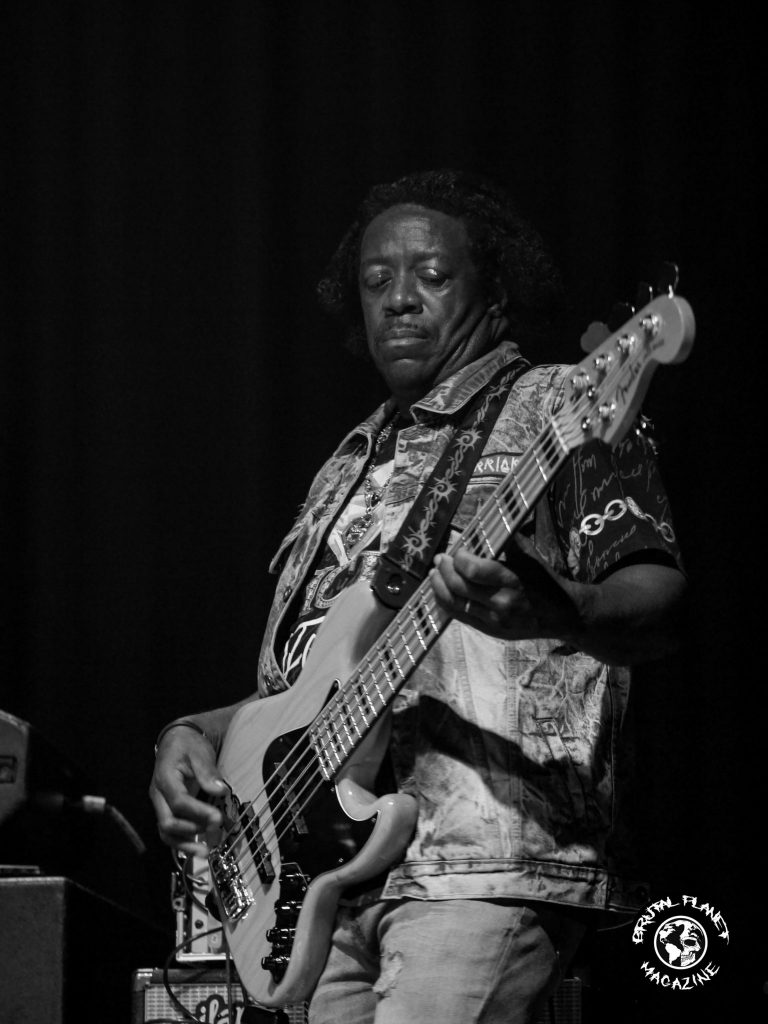 From the opening notes of "She calls me Kingfish" to the closing Jimi Hendrix song "Hey Joe" all in attendance whitenesses glimpses of past Blues masters come to life as Kingfish bent strings while the Mississippi Delta Blues seemed to simply flow out of him. Quick glimpses of rock n roll seemed to flow into his playing before falling back into what can only be described as being swallowed up into that muddy river. The music, like the folklore of the crossroads, reminded all who witnessed tonight's sermon that the future of the Mississippi Delta Blues is in good hands.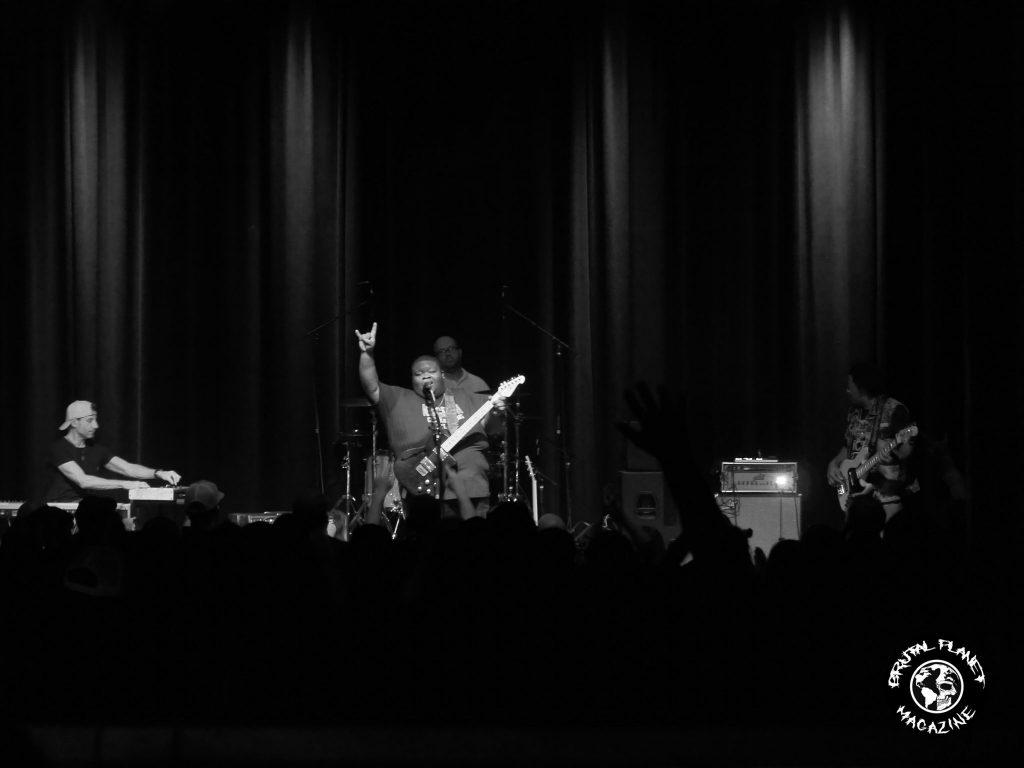 Hands that are stained by the Delta dirt but have been washed with a wave of guitar tone make the Blues his own. I understand why Bill 'Howl-N-Madd' Perry decided to call him Kingfish. The echoes of the past are not lost on Ingram and he saw it before the rest, even knew his name.