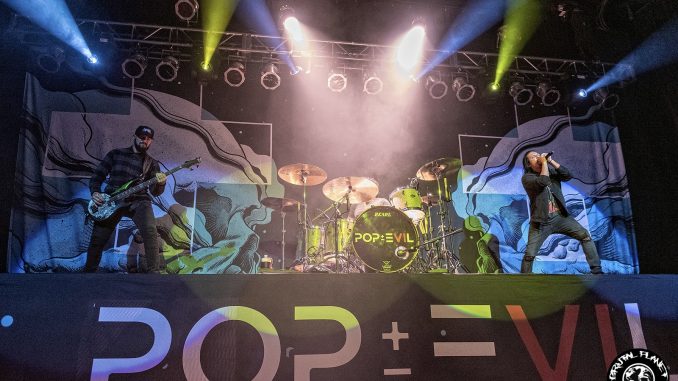 On Friday night July 23rd, Pop Evil brought 'The Versatile Tour' to The Depot in Salt Lake City. Supporting acts were BRKN Love and Zero 9:36.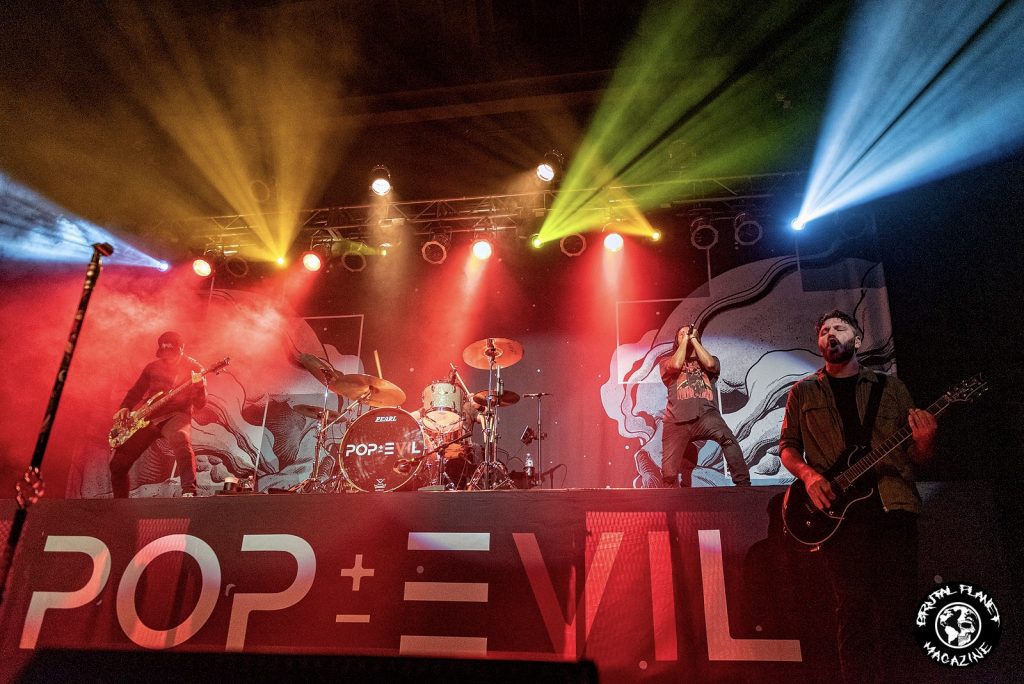 BRKN Love kicked off the show with a hard rocking energetic filled set that really got the crowd engaged. Their lead singer had a great rock voice accompanied by killer backing vocals that harmonized well. Their lead guitarist was fun to watch as he was swinging all his hair around while ripping through some great solos. Their drummer left it fly and was banging his head the whole set while laying down a very groovy and hard-hitting beat. I really enjoyed their set and look forward to checking out more of their music. BRKN Love also did a great cover of the Black Sabbath hit "War Pigs" and nailed it. I saw several people rush over to their merch table after their impressive set.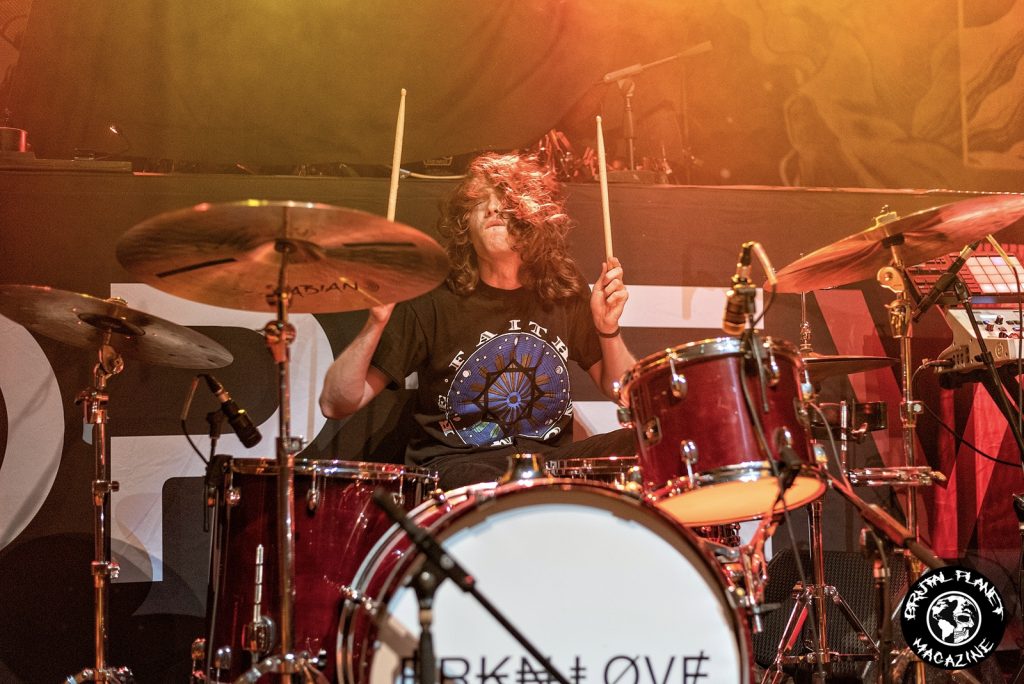 Zero 9:36 started out with the lead singer rapping which made me think it was going to be a hip hop style set. Shortly after the band joined him on the stage which included dual guitarists with one of them alternating between his guitar and keyboard. The set had a heavy rap feel blended with aggressive hard rock. Their singer was all over the place and did stay in one spot for very long. It is hard to describe their sound as they mixed several styles throughout their set. They played a great set and kept the crowd engaged with their energy and blend of musical styles.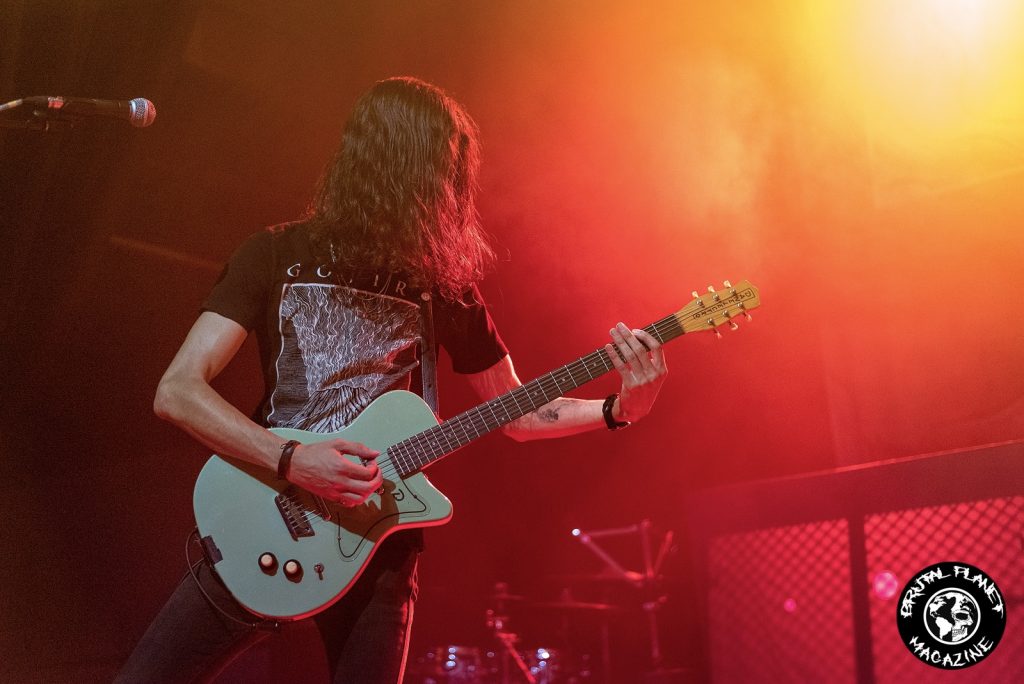 Pop Evil headlined the show with a great 14 song set including a killer drum solo by drummer Jason Hartless who is filling in on this tour. Original drummer Hayley Cramer could not make this tour due to Covid related travel restrictions. New member Joey Walser is filling in on bass duties for this tour in place of Matt DiRito. Pop Evil kicked off the set with "Deal with the Devil" and didn't slow down for one minute. The set was a great mixture of songs from their entire catalog that had the crowd very engaged and singing along the whole night. Front man Leigh Kakaty expressed his gratitude to be back playing in front of crowds after the long layoff. I was really impressed with Pop Evil's set as they picked a great setlist with lots of my favorites, but their stage presence was what really stood out. Guitarist Dave Grahs was jumping around doing flying spin kicks and guitarist Nick Fueling laid down some beautiful backing vocals on top of his great solos. Leigh was all over the place interacting with the crowd and showing off for my camera to get some great photos.
If you see Pop Evil coming to your town, go grab some tickets and enjoy a great night of melodic rock and roll. Concerts are now starting to kick off after a long layoff and this was a great first show as things get going again.
Setlist:
Deal with the Devil
Let the Chaos Reign
Hero
Torn to Pieces
SurvivorWork
100 in a 55
Footsteps (Go Higher)
Be Legendary
Take It All
Breathe Again
Trenches
Waking Lions