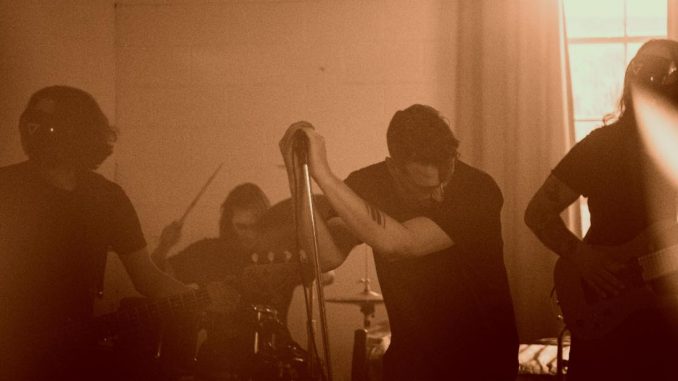 American-Canadian Alt-Metal outfit SET THE SUN have released the second single from their soon-to-be-announced debut EP. The track, titled "New Condition" features guest vocals from Michael Lessard of The Contortionist, and explores familiar territory to the ideas expressed in the band's first single, "Invisible".
Speaking about Lessard's contributions to "New Condition", the band says: "We have always admired Michael's voice and unique style, and we felt that he would be a perfect complement to the song. He added the perfect emotion to the song, and we're thrilled to have him on it."
The creative duo at the heart of Set The Sun, known only as Arc & Eris, wrote and recorded the upcoming record during last year's COVID-19 lockdown, which would inspire them to delve into subjects ranging from isolation, division amongst communities, misinformation, and unspoken conflict. On "New Condition", the band seeks to confront the uncomfortable truths of how much pain and confusion can be inflicted through the constant distortion we often subject ourselves to through our own technology.
Expressing the onus behind "New Condition", Set The Sun comments, "All of us are surrounded by information and disinformation at all times. It can be overwhelming and maddening, and we wanted this video to embody what that feels like"
SET THE SUN – "New Condition" (feat. Michael Lessard)
On "New Condition", Set The Sun once again welcomes Thomas Freckleton of Silent Planet into The Collective, with Freckleton playing bass on the track. The band is also grateful to have collaborated with Clint Lowery of Sevendust, who co-wrote "New Condition with Arc & Eris.
SET THE SUN Is:
Arc – Vocals, Guitar, Keys
Eris – Drums, Programming
Watch the video for the first single "Invisible" (feat. Ryan Clark)