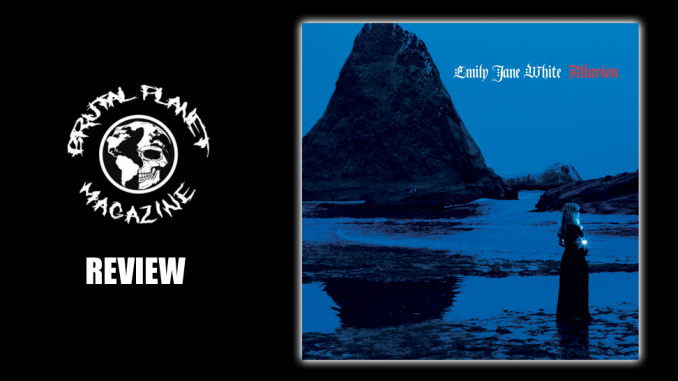 Here at BPM our focus is on heavy music. But "heavy" doesn't always have to mean high speed double kick drums, blistering guitars and primal screams. Sometimes "Heavy" can be an emotional state. Subject matter can also be "heavy" and this is the type of heavy that Emily Jane White brings to the table on her latest artistic endeavor.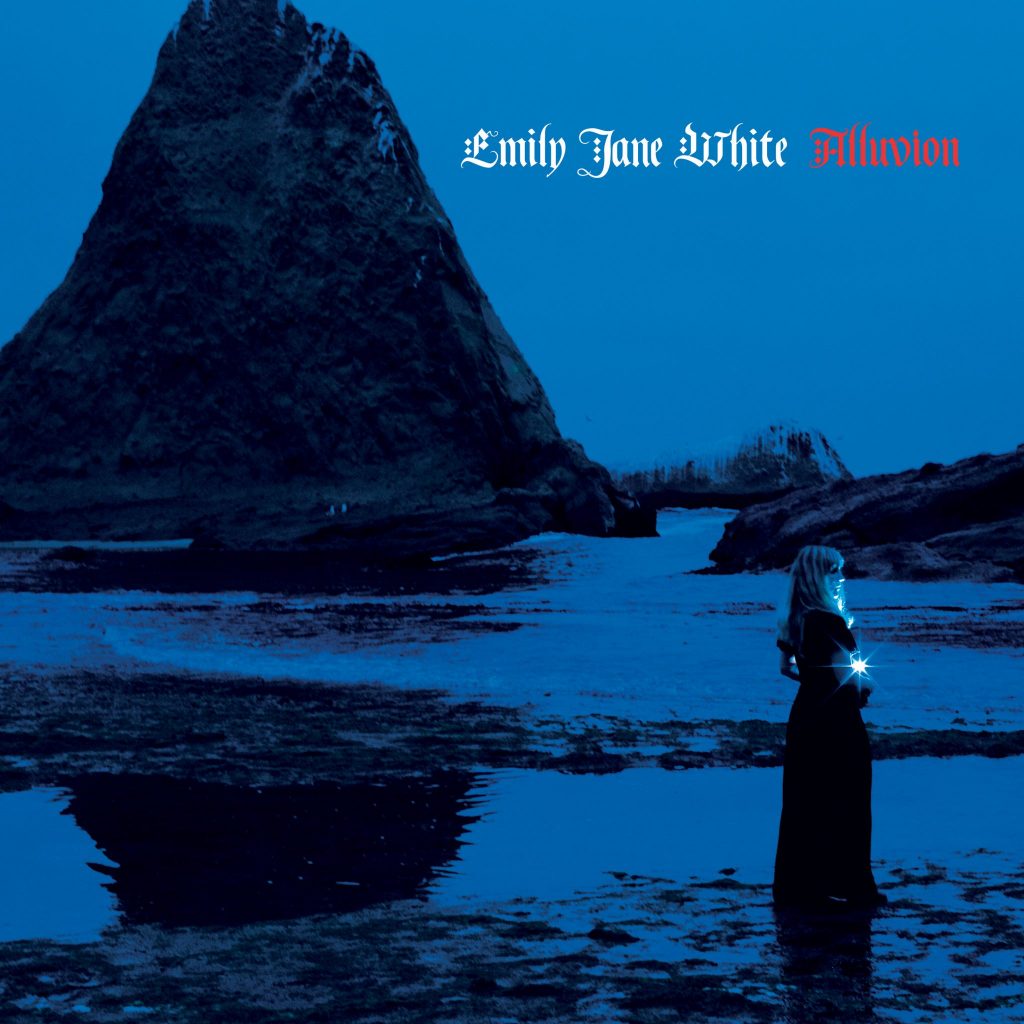 Miriam Webster Dictionary defines Alluvion as "the wash or flow of water against a shore" or "an accession to land by the gradual addition of matter (as by deposit of alluvium) that then belongs to the owner of the land to which it is added". The word is a perfect title and apt description of Emily Jane White's newest album.
The music washes over you gently and naturally but with all the intent of an ocean wave. Rooted in a moment of catastrophe, Alluvion is an album about personal and collective grief resulting from the loss of human life and the continued loss of our natural world. Grief moves in waves and cycles, and through its flood we can build anew.
Produced and arranged by multi-instrumentalist Anton Patzner (Foxtails Brigade, Bright Eyez), Alluvion was written and recorded during the height of the pandemic. Although Nick Ott's drums and John Courage's guitars were recorded in studios with all parties present, most of the instruments were recorded while Emily and Anton were in different locations. Despite the need for social distancing, they were able to develop a consistent workflow using remote methods, binding the recording together with the intimacy of Emily's voice, the meticulous layering of Anton's arrangements, and an outstanding mix by Alex DeGroot.
The first track and single "Show me the War" is pulsating and dreamy. The echoing guitars and driving synths blend tones of 80's goth with trip-hop groove and ambience. Think Portishead meets Siouxsie and the Banshees.
"Crepuscule" has even more of an 80's gothic vibe. The track moves organically with Emily's ethereal vocals riding gently on top of it. On the track "Heresy" the album takes a bit of a darker turn. We hear a lot of the same dreamy, whimsical soundscapes but with an overall darker tone.
"Poisoned" has a much more folky vibe than the previous songs. It even features a little bit of country twang. I would even venture to say a "Rockabilly" influence. On "Body Against the Gun" Emily's beautifully haunting melodic vocals open and then a subtle build of synths and drums explode into a chanted chorus. A lot of the chorus' on this record have an almost arena rock feel. Very simple stripped down percussion, the type of beats that a stadium full of people could stomp and clap along to.
"The Hands Above Me" is very reminiscent of a lot of gothic artists. This song also boasts some incredibly gorgeous, layered melodies during the chorus. "Mute Swan" is built on a foundation of undulating synth rhythms that run stealthily underneath Emily's vast and ominous melodies, while "Hold Them Alive" returns to the minimal percussion and sparse piano melodies that help to carry her soft yet powerful vocals. "Hollow Hearth" brings choral harmonies and melancholy piano together before leading you into another gigantic stadium-like chorus.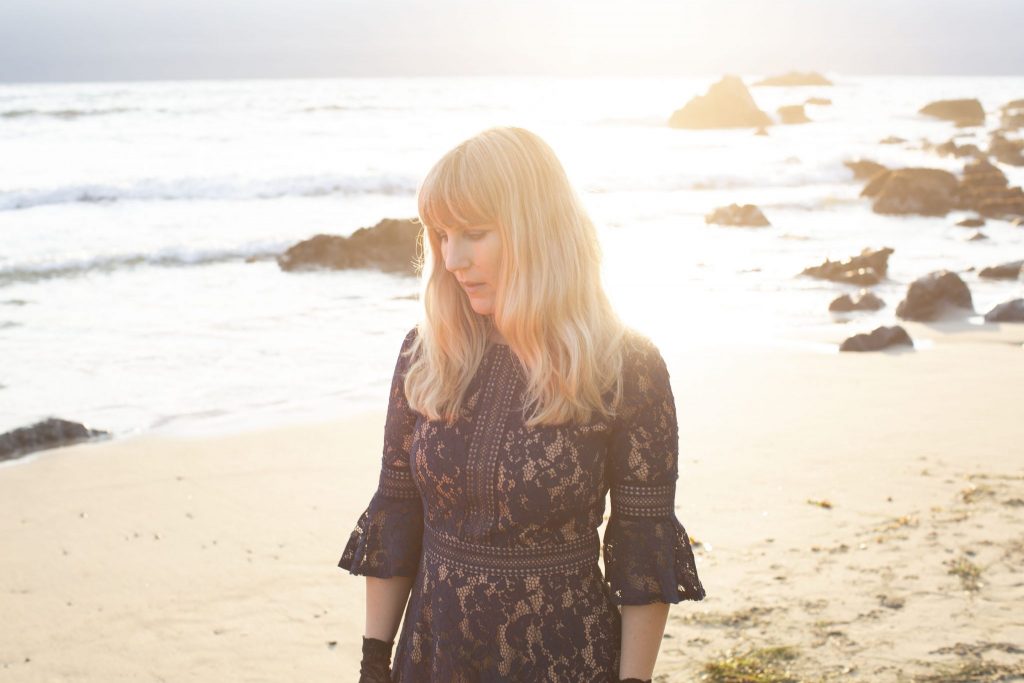 "I Spent the Years Frozen" is probably the biggest change of pace so far on the record. A driving beat with symphonic elements, it still has Emily's signature vocal styles and vast chorus' but the mood of the song is very confident, upbeat and dare I say… victorious? The breakdown section featuring Emily's layered vocals a'capella is masterful as is the plunge back into the overall confident and victorious mood of the song.
And finally, the track "Battle Call" caps off the album. Strength was the overall vibe I got from this song. Stripped down and driving, it brings the album full-circle, right back to where we began with "Show me the War."
"You crawled your way back from the war
Violence washes the shore
Holding the past a present scar
Embodiment knew you before"
This song is a perfect bookend for this body of music. Aside from having that "end credits" feel it left me wanting to start the album again. Emily has shown me the war and now she is leading the battle call.
At this point I have fallen in love with the aesthetic that Emily is putting out. Brooding and ethereal, dark and dreamy… authentic. If you are looking for heavy of a different kind – I highly recommend giving this record a thorough listening. It's available everywhere today – March 25th 2022.
For the record, Emily is also great live…