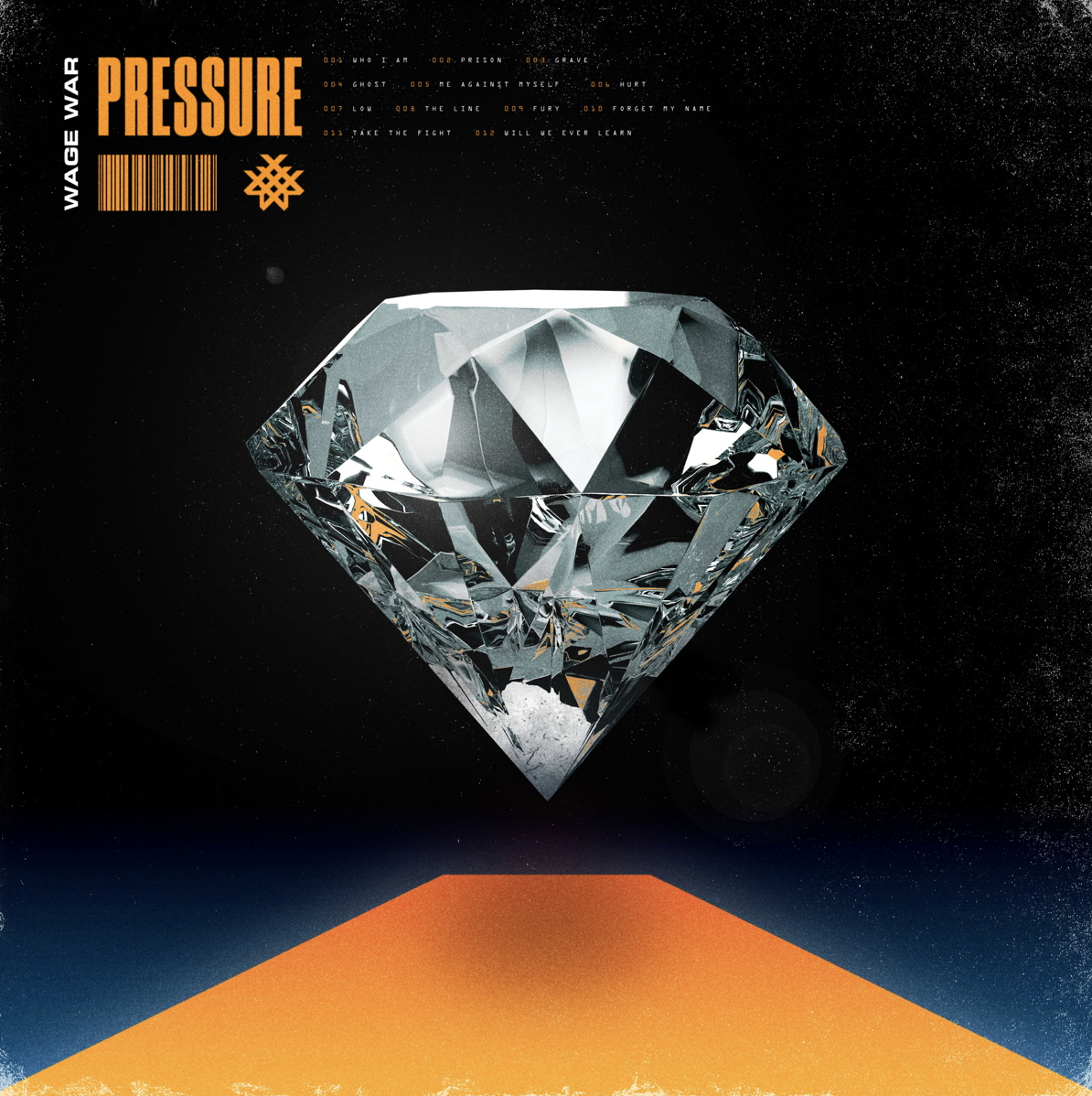 I love angry music. I need to pick up one of those "My angry music makes me happy" shirts. That being said, I also enjoy bands that have dynamics. Harmonies, melodies and clean singing are all elements that are near and dear to my heart.
What everyone enjoys are sick breakdowns. You know what I'm talking about. A change midstream in the song that is sick as can be. If you're head wasn't swaying to the beat before, it sure is now. You get all that and more on Wage War's third release, "Pressure" on Fearless Records releasing 8/30/19.

Earning the fame…
Wage War released their debut album, "Blueprints" in 2015. Next up was "Deadweight" in 2017. In those two short years they racked up 50 million streams on Spotify. Low, the first single from Pressure released earlier this year quickly jumped past 5 million streams on Spotify. Needless to say their music connects with a lot of people, including myself
I wish I could tell you there was a song I disliked on this album. Something that sucks so as to hate on it. That's not the case, so take your "my band is better than your band" BS elsewhere. I am currently on my seventh rotation of this album…okay…make it eight now. I'm addicted. The lyrical content is spot on. The content is both dark and light. Cutting ties with toxic people. Scars left behind. The lyrics are from the heart, not just because Cody says so. You can feel them on each track.
These guys have elements and a range from Periphery, Whitechapel, Parkway Drive, August Burns Red. The have their own sound and feel. As a fan of all these bands, I can say Briton Bond (Vocals), Cody Quistad (Guitars/Vocals), Seth Blake (Guitar), Chris Gaylord (Bass) and Stephen Kluesener (Drums) killed it on this their third album.
Track listing: "Who I Am, Prison, Grave, Ghost, Me Against Myself, Hurt, Low, The Line, Fury, Forget My Name, Take The Fight, Will We Ever Learn."