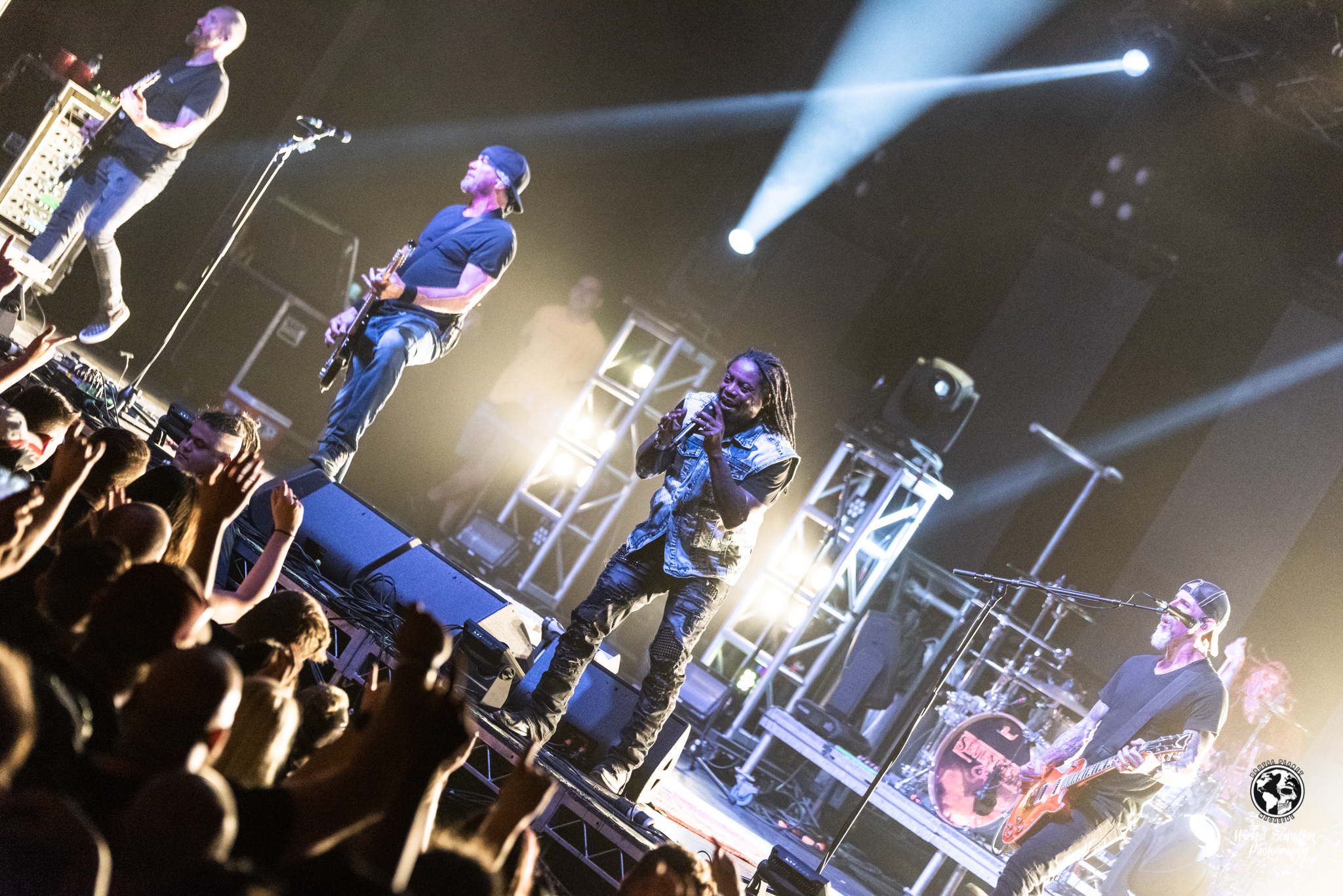 I had the opportunity to photograph one of my favorite bands, Sevendust at The Complex in SLC on August 24th.
Twenty-two years ago, I had the opportunity to open for them with my own band. Our manager was a DJ at a local radio station and got us in to play in Raleigh N.C., opening for Sevendust. I was already a huge fan after their first release in 1994 I got to hang out with the band and that is when my love for their music grew exponentially. These guys are down to earth. Some of the most non-rockstar-rockstars I have ever met.
The show at The Complex was an almost out of body experience for me shooting from the photo pit. The house lights dropped, the intro music started. The syncopated rhythm of my favorite 7D song and opening track to their sophomore release, "Black" started up next. I had goose bumps (just like I do again writing this review). It had been about four years since I had last seen the guys. They have as much energy as they did that night some 22 years ago.
Sevendust played with Skillet, Pop Evil and Devour the Day and this show was sold out! The line to get into the venue was over three blocks long. The crowd was excited and the camaraderie showed amongst everyone for the love of music that bonds us together.
Lajon (vocals), Clint (guitar), Morgan (drums), John (guitar) and Vince (bass) are not musicians with paperweights attached to them. They get into their music and that energy is fed back from the crowd. There is a special connection that LJ establishes that feeds the energy on both sides. Needless to say, go see them live!
The setlist for the night was: "Black, Ugly, Denail, Reconnect, Waffle, Angel's Son, Trust, Medicated, Shine, Thank you"
Bonus points for those of us that saw Clint's band Still Rain with his brother Corey Lowery prior to Sevendust forming.