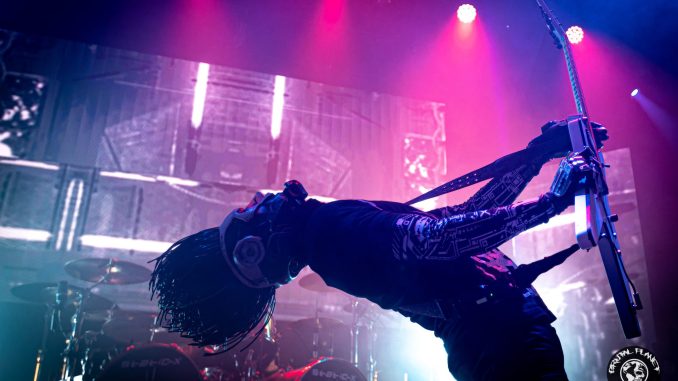 Static-X's Rise of the Machine tour took Minneapolis by storm last Saturday in a show that was not only precisely crafted but also a satisfying tribute to the band's beloved late frontman Wayne Static. After a series of memorable openers that featured rock and metal acts such as Cultus Black, Twizted, & Dope, the audience was already well-primed for more nostalgic metal with a monster's energy.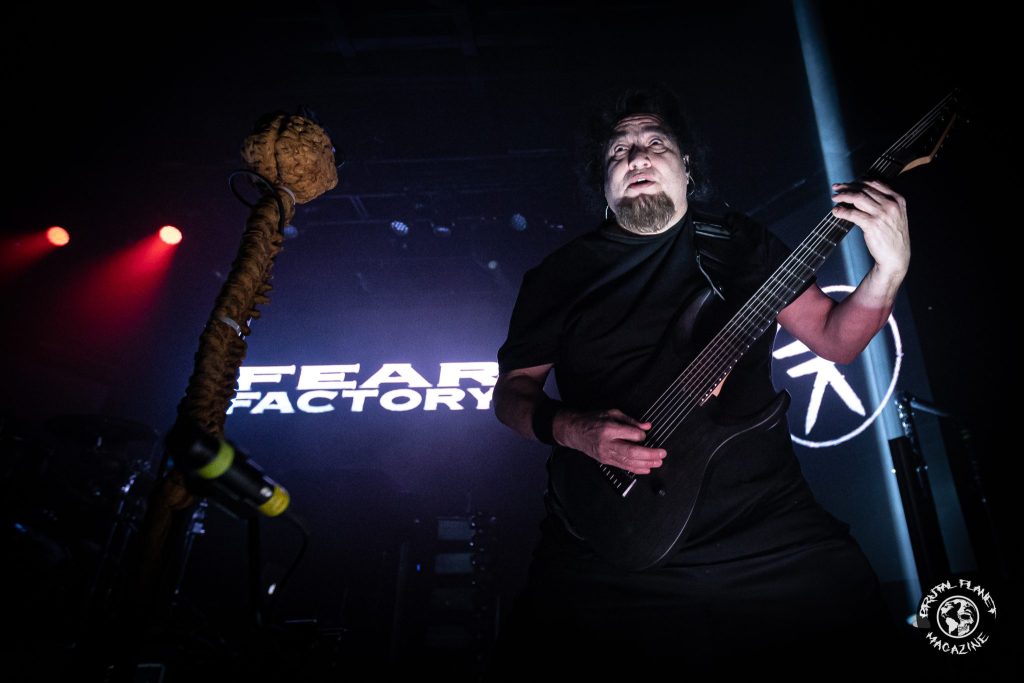 With a career spanning over three decades, Fear Factory has amassed a loyal following and an impressive discography of heavy-hitting albums. Although there have been some major changes in the last couple of years, the band did not disappoint, launching into a setlist that covered all eras of their career. They opened their set with their classic singles, "Shock" and "Edgecrusher." It was everything we were hoping for.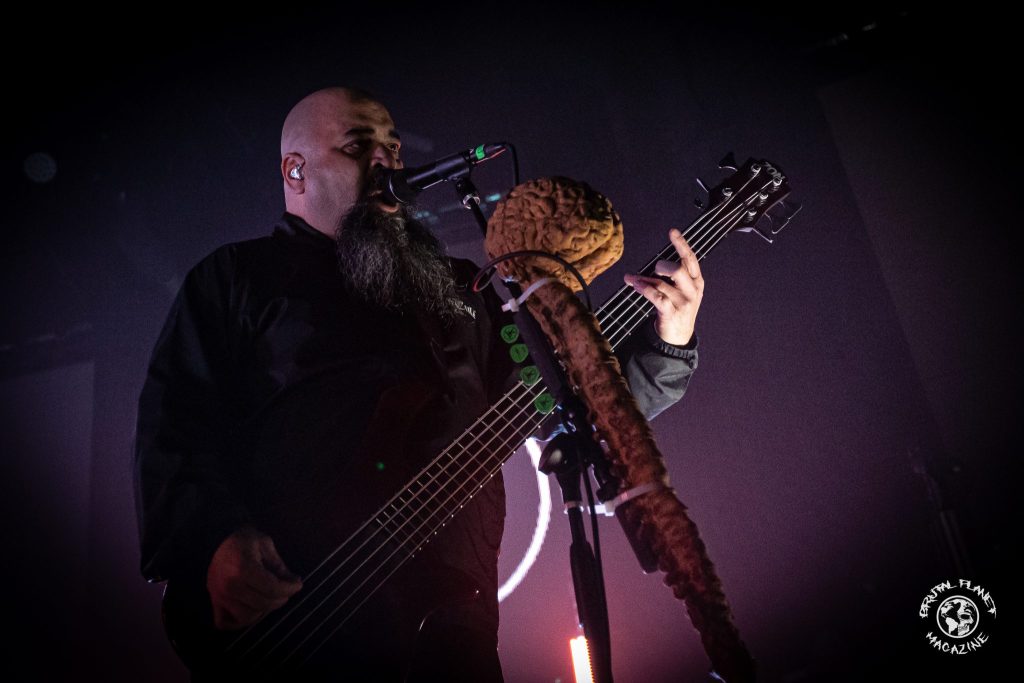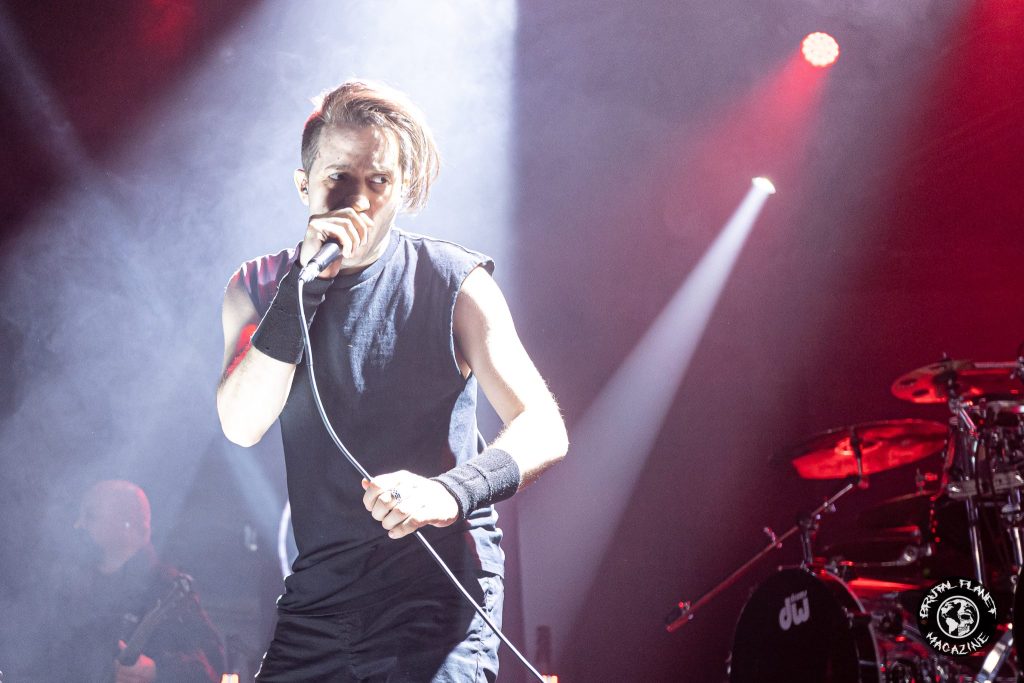 Brand new vocalist Milo Silvestro was in fine form, and guitarist and founding member Dino Cazares was a commanding presence on stage, shredding through his solos with precision. Tony Campos was pulling double duty for the night and Havok drummer, Pete Webber, did a stellar job filling in on this tour. The sound mix was powerful and clear, with every instrument and vocal cutting through the mix. The lighting and visual effects were appropriately industrial, with flickering strobes and the projected images on screens behind the stage only added to the dystopian atmosphere.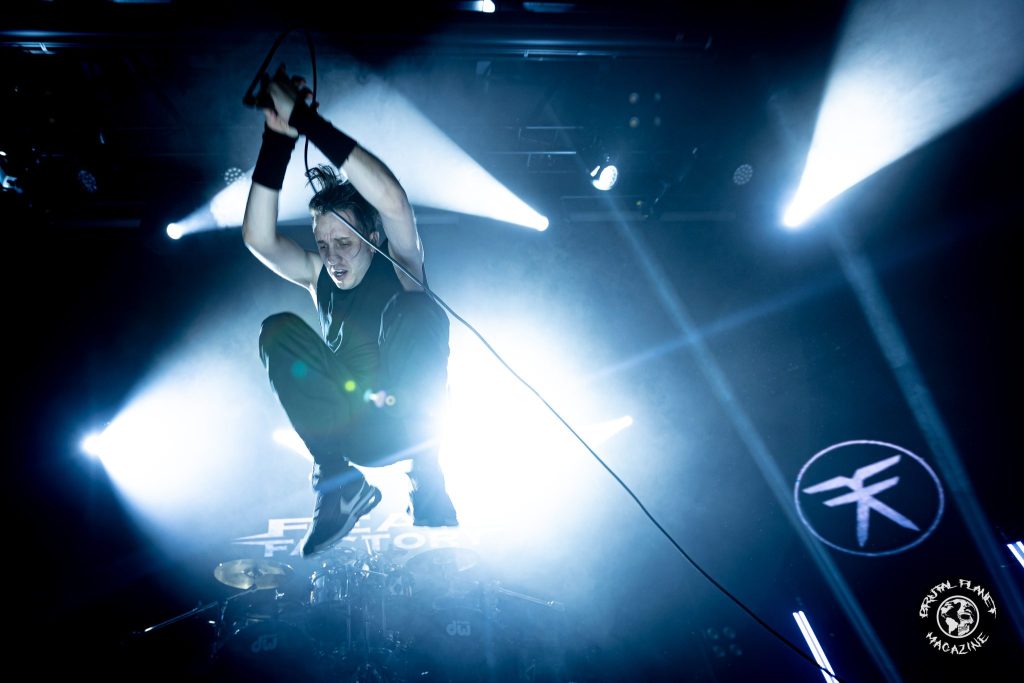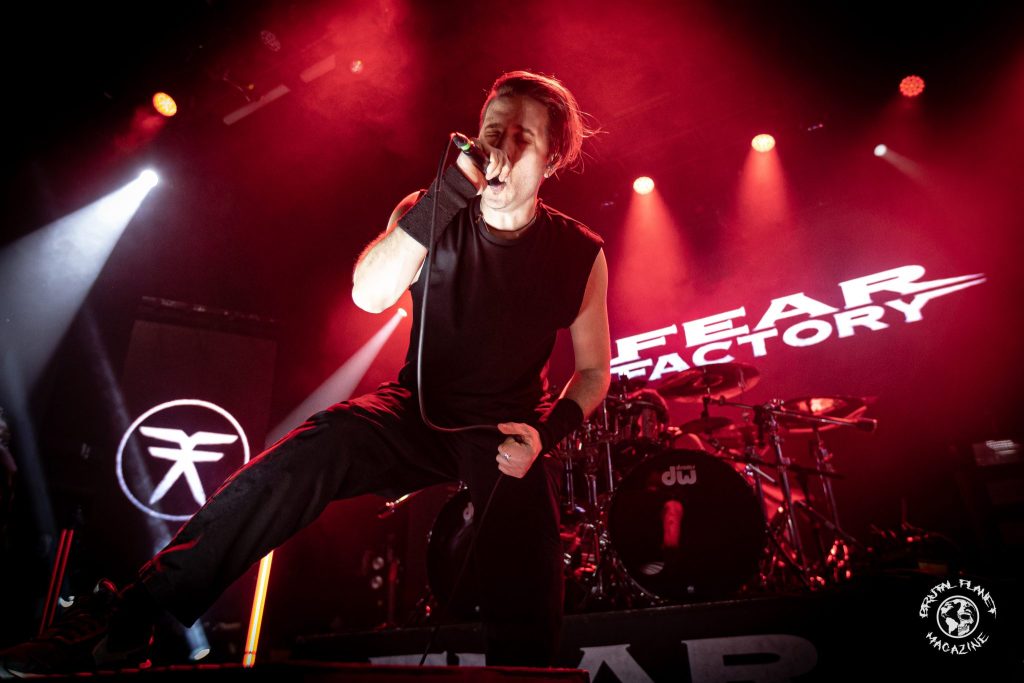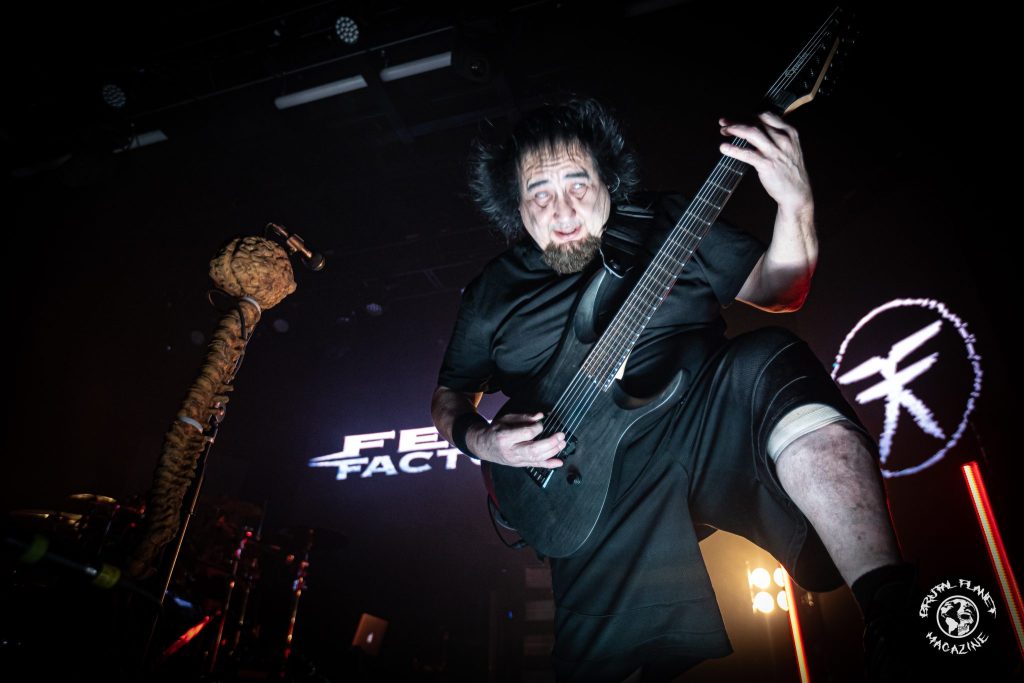 Throughout the night, Fear Factory proved why they're still one of the premier acts in the industrial metal scene. The crowd moshed and headbanged along to every song, and the band fed off the energy of their fans to deliver a performance that was both intense and exhilarating. They closed their set with "Replica" and we couldn't have asked for a better show.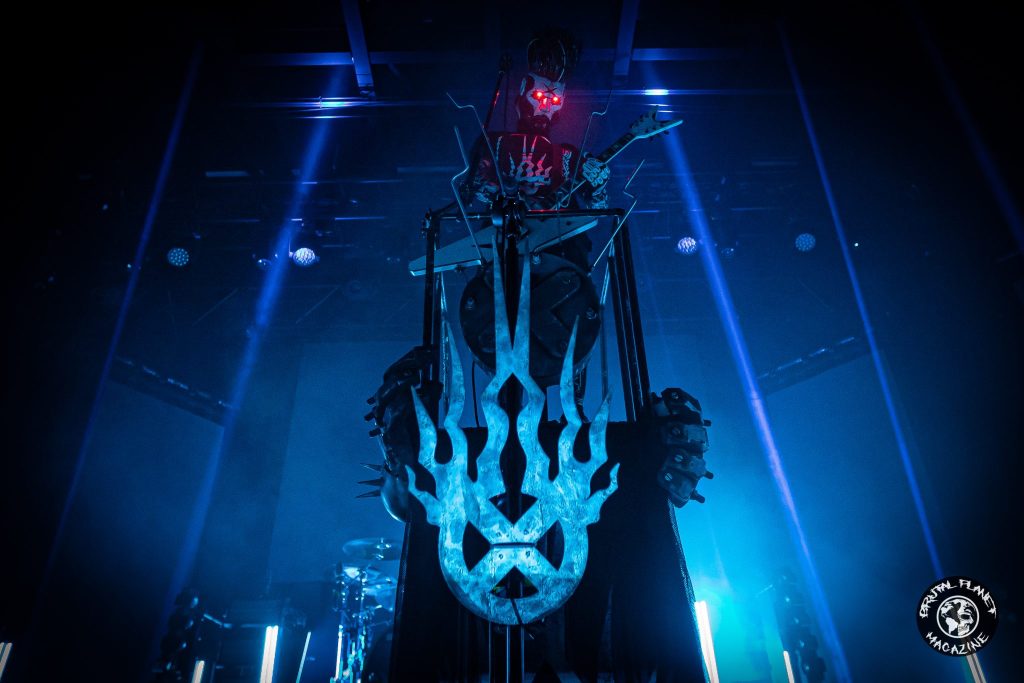 As the lights dimmed, the crowd erupted into cheers as Static-X's newest vocalist Xer0 made his appearance, leading the band in a raucous opening number, "Permanence." Musically, everything was on point; Tony Campos' thumping bass invigorated tracks such as "Black and White," and Ken Jay's percussive assault drove the industrial rhythms forward. Of course, the lack of Wayne Static's presence was felt by his absence, but Xer0's impressive skills and similar style were a fitting tribute to Wayne's legacy. The new frontman's vocals were near identical to Wayne's, and he clearly understood how to work the stage to keep the energy high.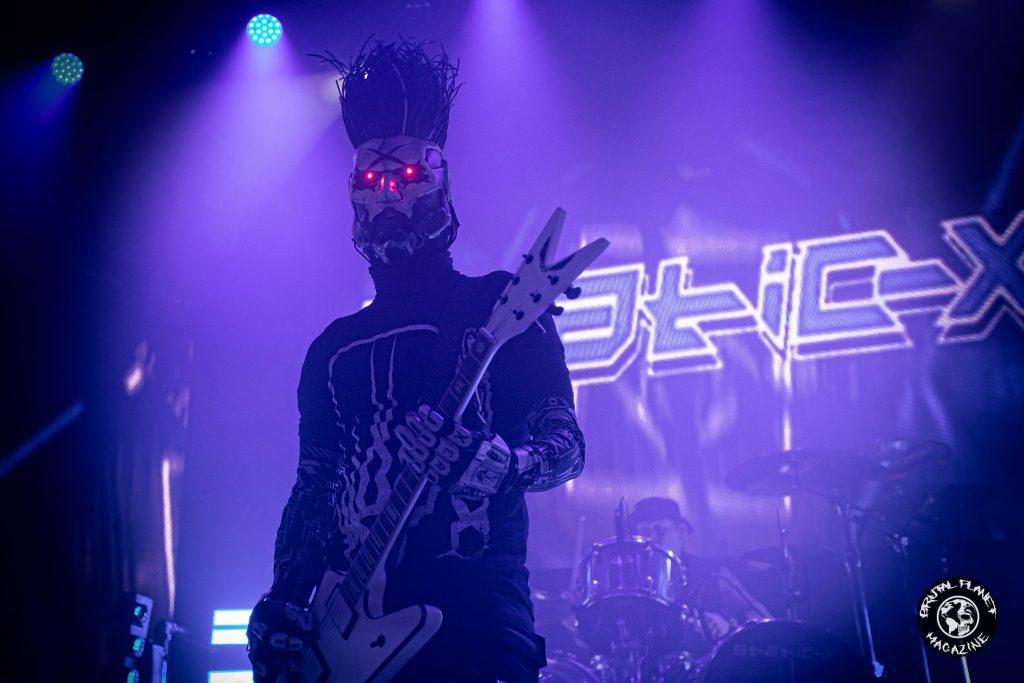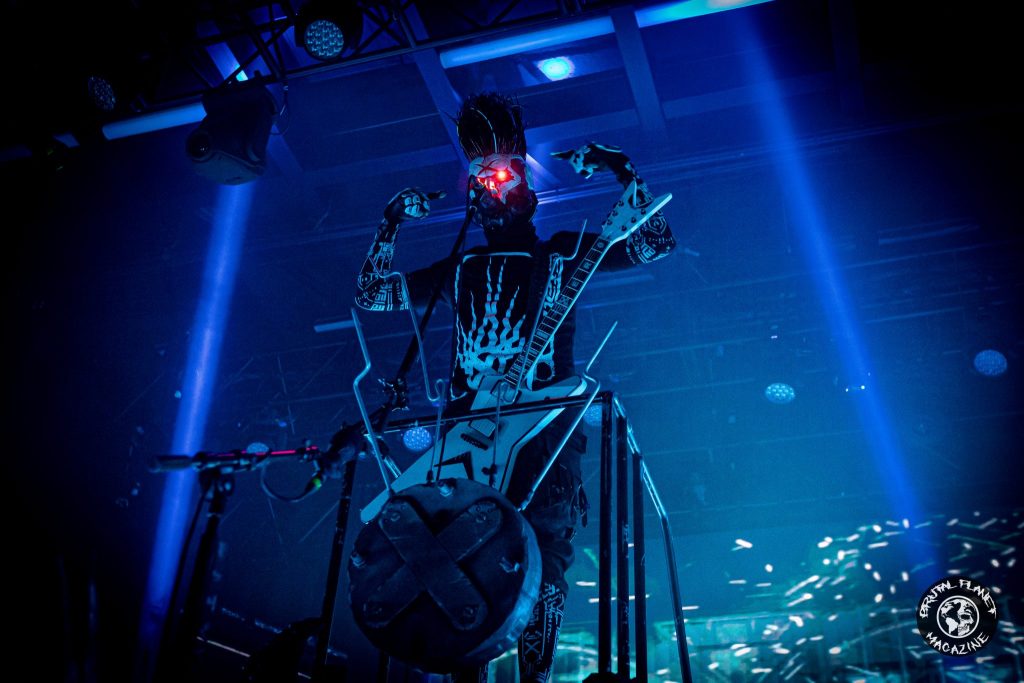 Throughout the set, the atmosphere was all-encompassing, thanks to new high-tech light additions that add even more variety to a show that was already packed with adrenaline-fueled moments. As every classic song was executed, from "Bled For Days" to "Wisconsin Death Trip," the passion and expertise on display were electrifying.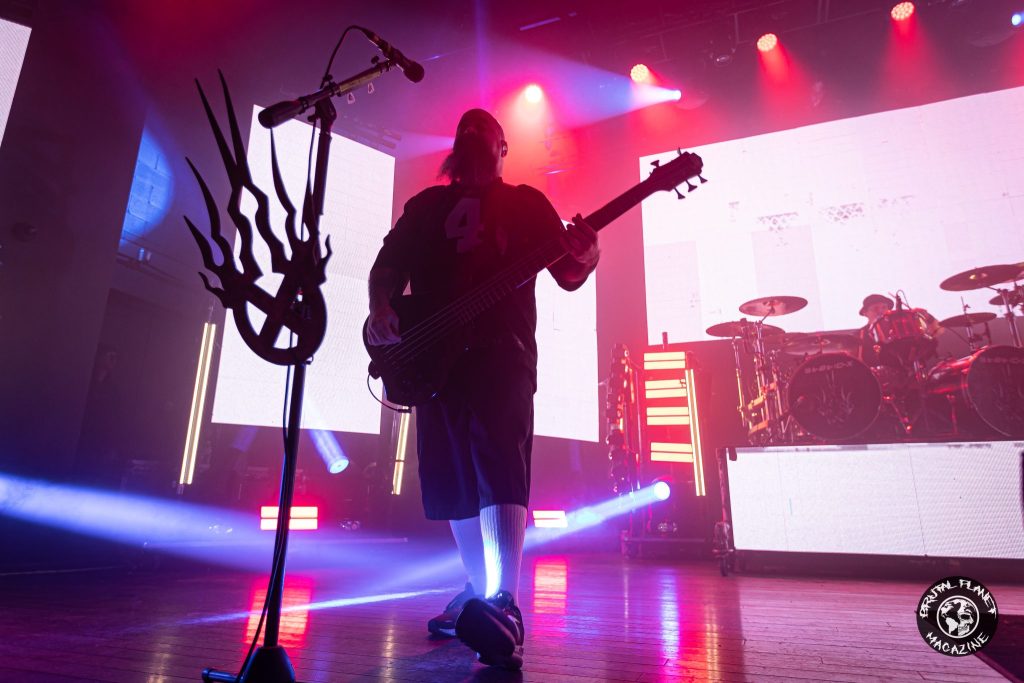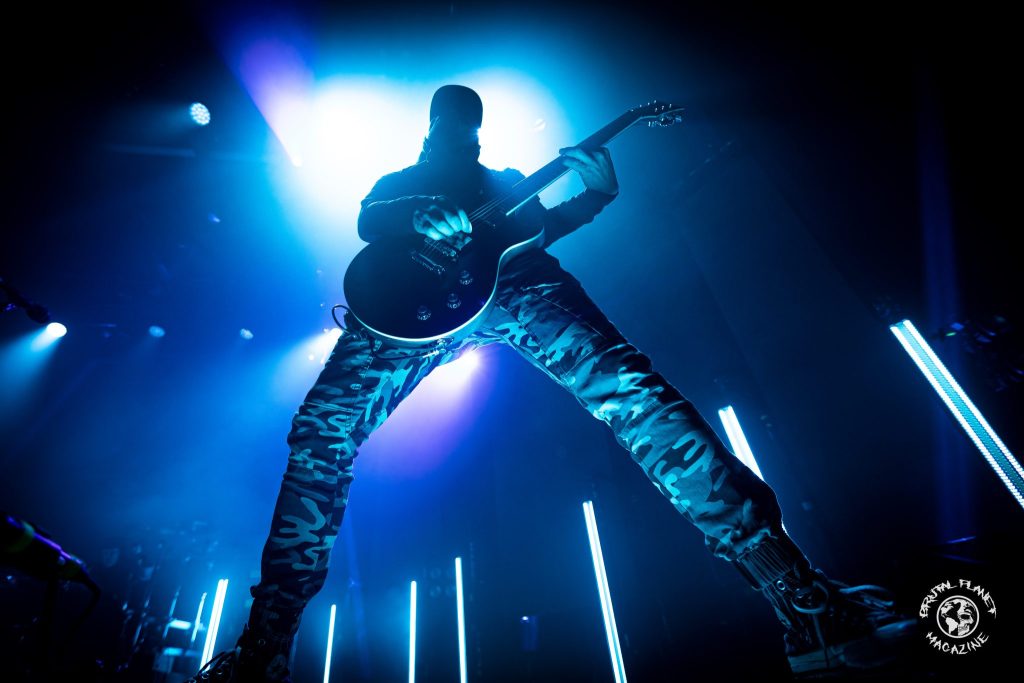 As the night wore on, many more rock and metal anthems were delivered, getting the crowd's blood pumping with each new song. Hits from nearly all of their albums were covered, from "Cannibal" to "Dithouse" to "Destroy All," showing just how extensive Static-X's discography truly is, as well as just how versatile the musicians onstage can be. They also included new and unheard songs such as "Terminator Oscillator" and a cover of Nine Inch Nails' "Terrible Lie."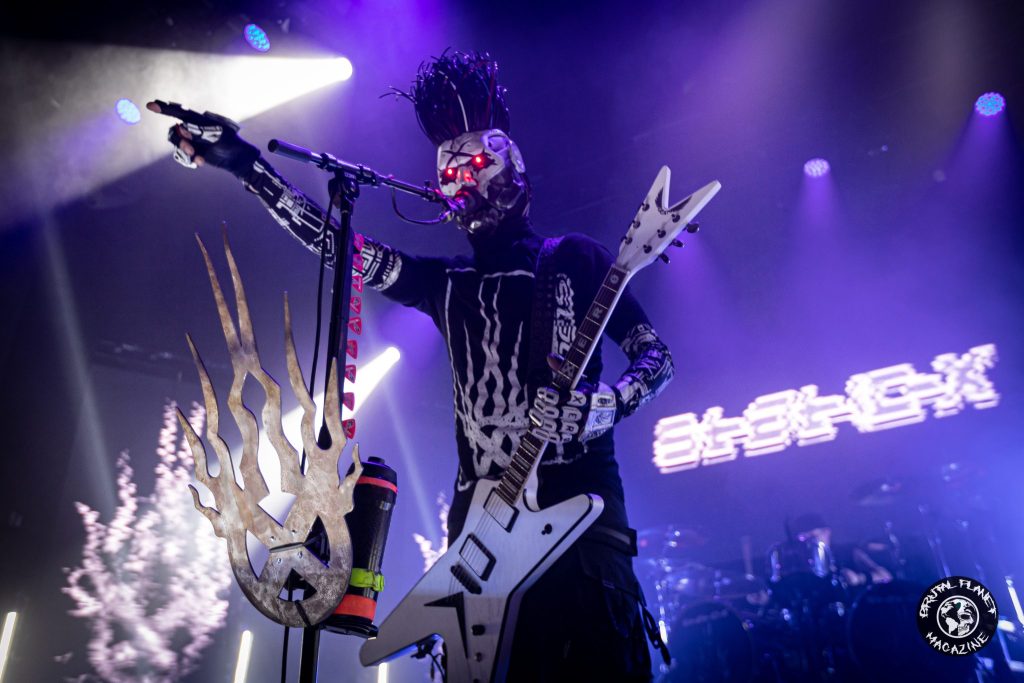 Throughout the set, the sound quality was superb, with each instrument combining perfectly to create a distinct wall of sound unique to Static-X. Every guitar riff was sharp and clearly defined, and every pounding rhythm was palpable through the crowd. There were no weak links onstage; it was evident each band member brought their best to the performance, and their work was well rewarded.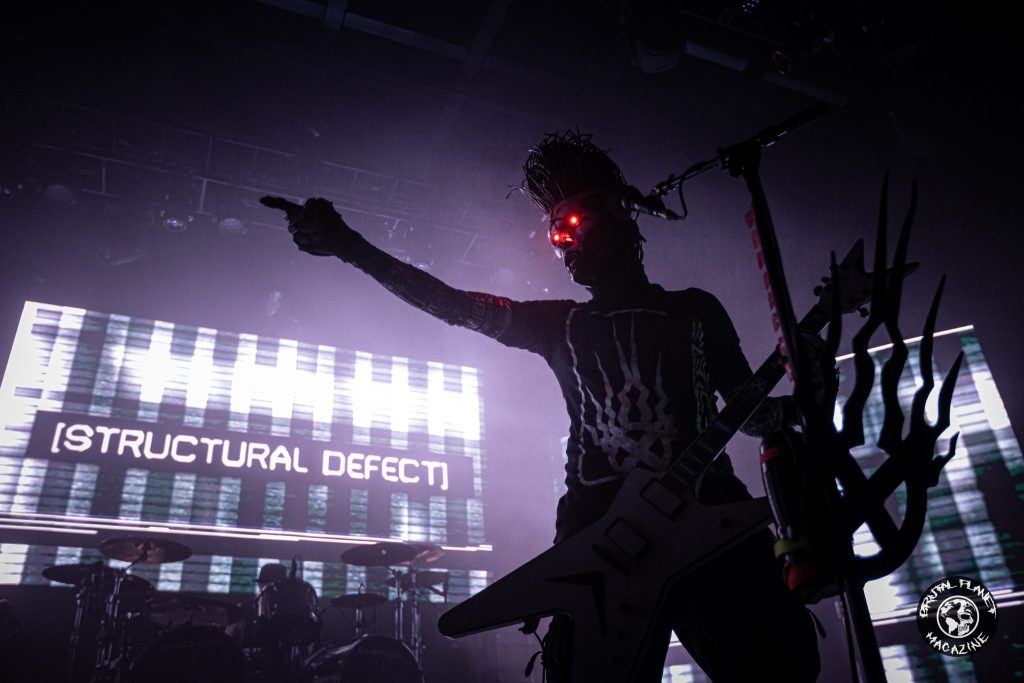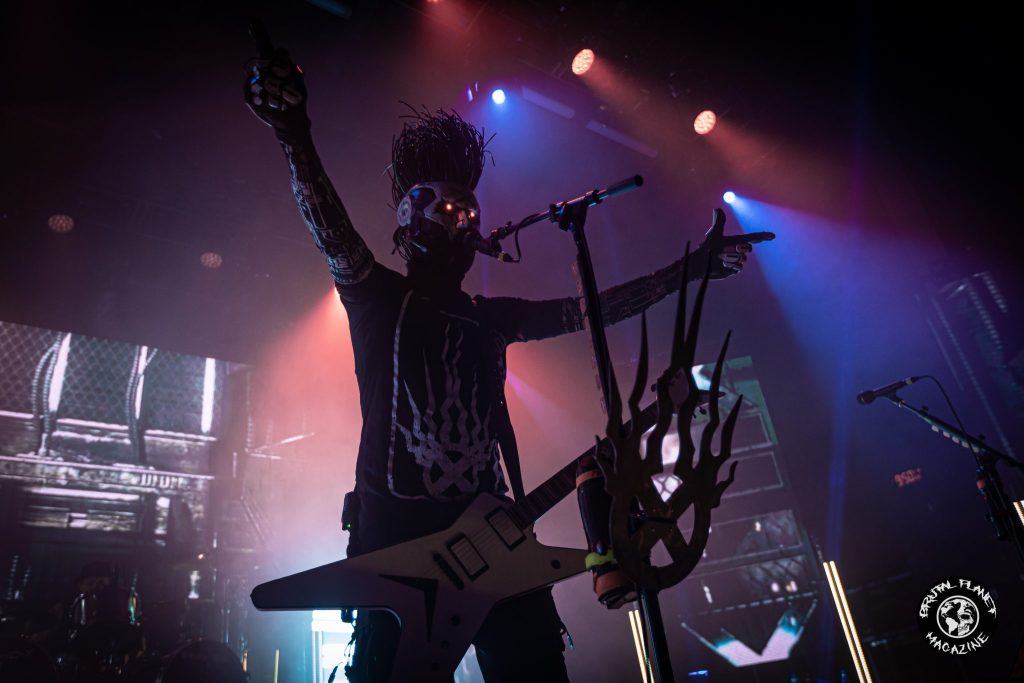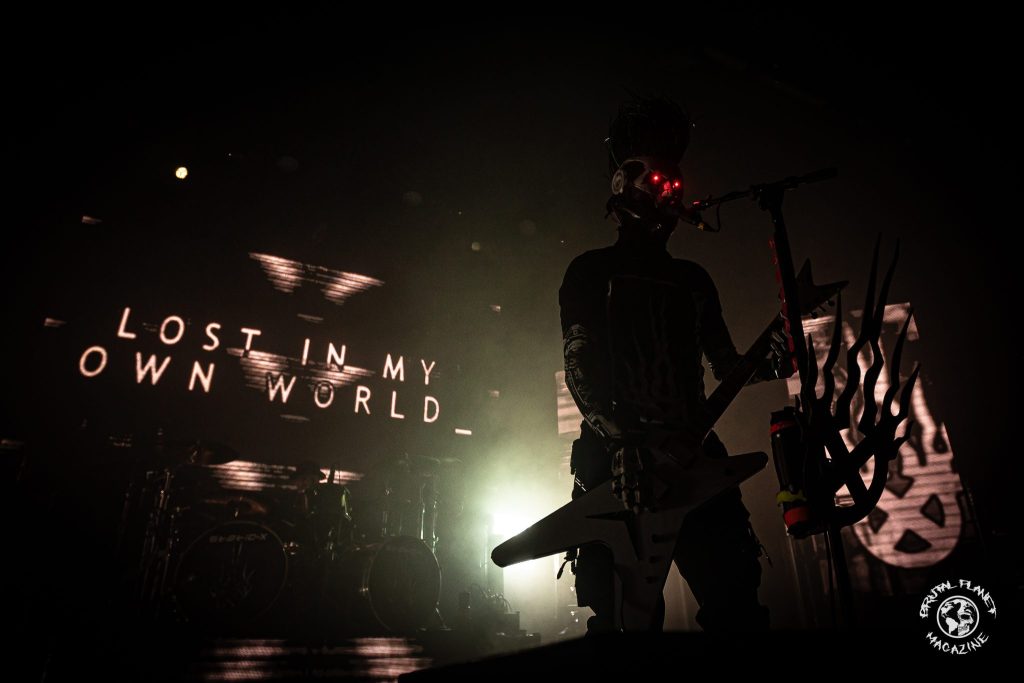 The concert ended with one of Wayne's most well-known songs, "Push It." The repetitive yet unbelievably catchy riff had the crowd jumping and singing in unison, while Xer0's powerful voice soared above the mayhem. Finally, Ken Jay hit his final notes, and the stage went dark, signaling an end to one of the most exciting shows Minneapolis has seen in a while.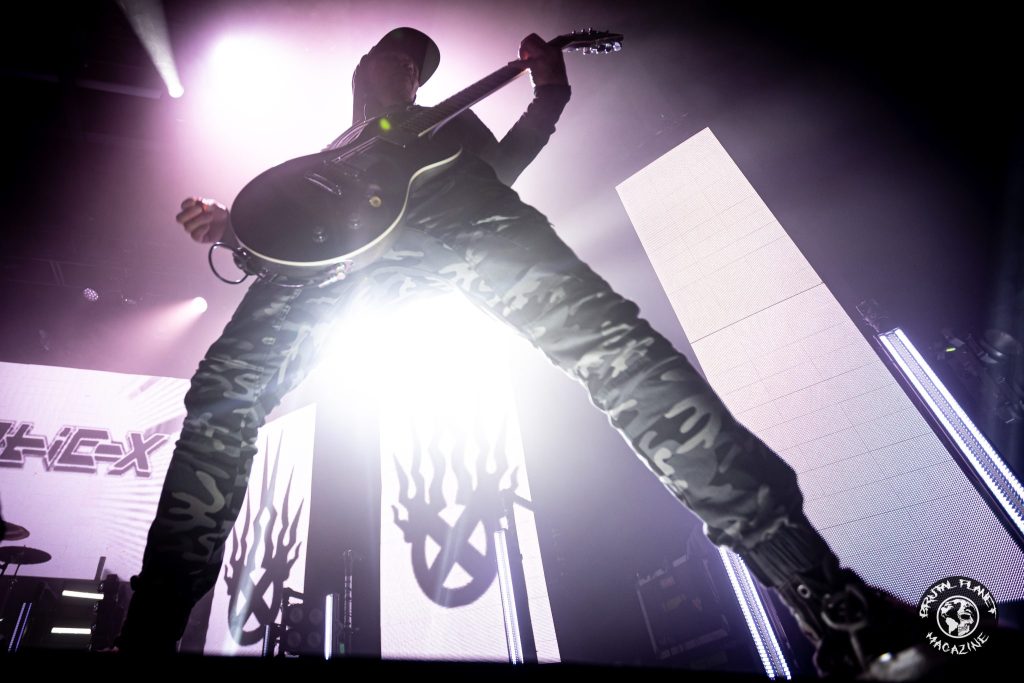 In conclusion, Static-X's Rise of the Machine tour was a night of music and remembrance that fans of metal and industrial rock won't soon forget. It was a powerful tribute to Wayne Static, but it also showcased the current members of Static-X, all of whom have considerable talent and strive to create music that's as thrilling and unforgettable as ever. Their innovative use of lights, powerful playing, and the posthumous contributions of Wayne ensured that fans got the best of what Static-X had to offer, and left the audience awestruck and exhilarated as they left The Fillmore with nothing but rave reviews for the musically talented and passionately-driven men of Static-X.