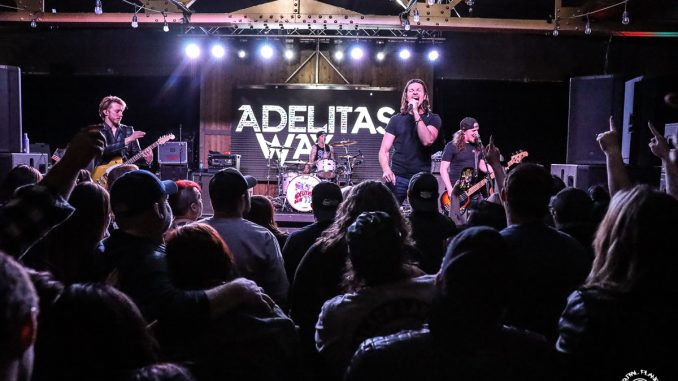 The kickoff to the 2023 concert season at Gaslight Social in Casper, Wyoming was full of
energy and excitement after a long and cold winter. The first show featured Adelita's Way as the headliner, with opening acts, OTHERWISE, Above Snakes and Moon Fever and they definitely heated up the small but very popular venue.
The first band, Above Snakes originated from Boston, Massachusetts started the set with their song "Nothing to Lose." Vocalist Johnny Skulls, guitarist Dax Dabs, bassist Tommy Gun, and drummer Bamm Bamm ( who was absent) made up this talented group and the crowd was taken in by their unique sound.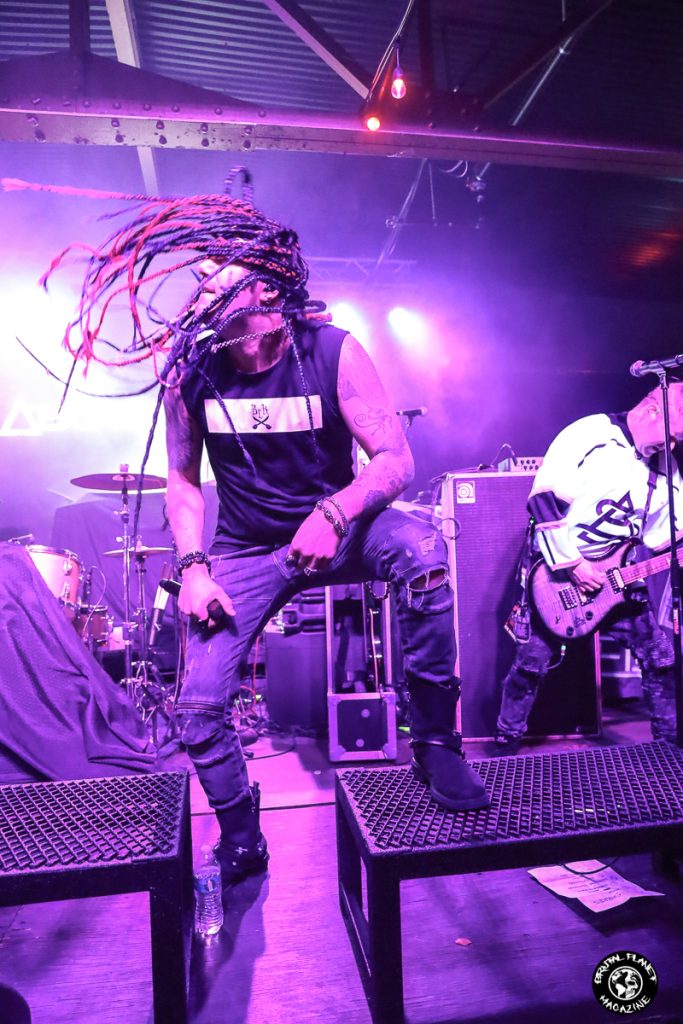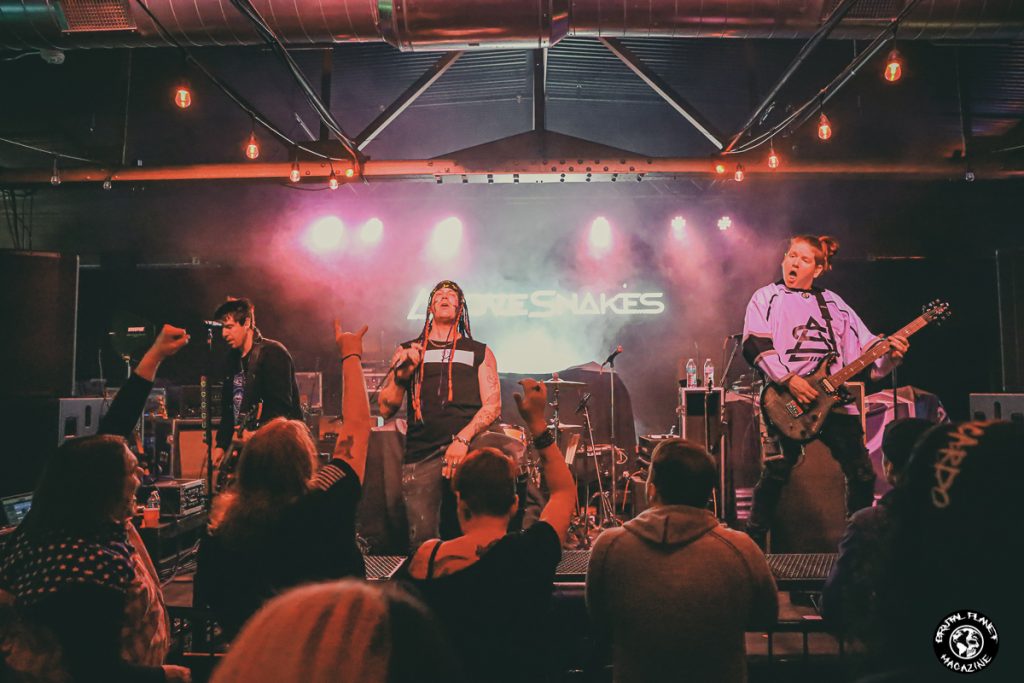 By the time they were into the song "Crash and Burn" the venue was filling up, while the band
was getting the crowd ready and primed for the next three bands that were set to perform. They
finished up with the songs "Down" and finally, "The Broken Ones".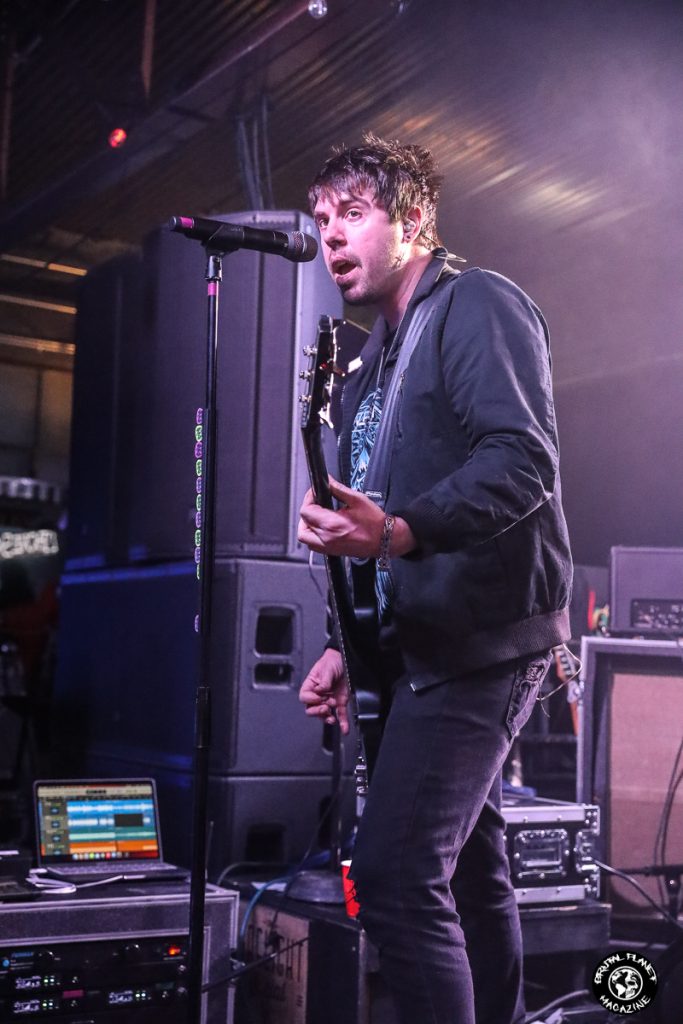 Next up was the Seattle based alternative rockers Moon Fever. They wasted no time going straight into high energy rock and delivered a loud and hard set. The band, who have only been together for a year with their current lineup, took the audience by storm with songs like "Nothing Left to Lose," and "Live Fast, Die Young."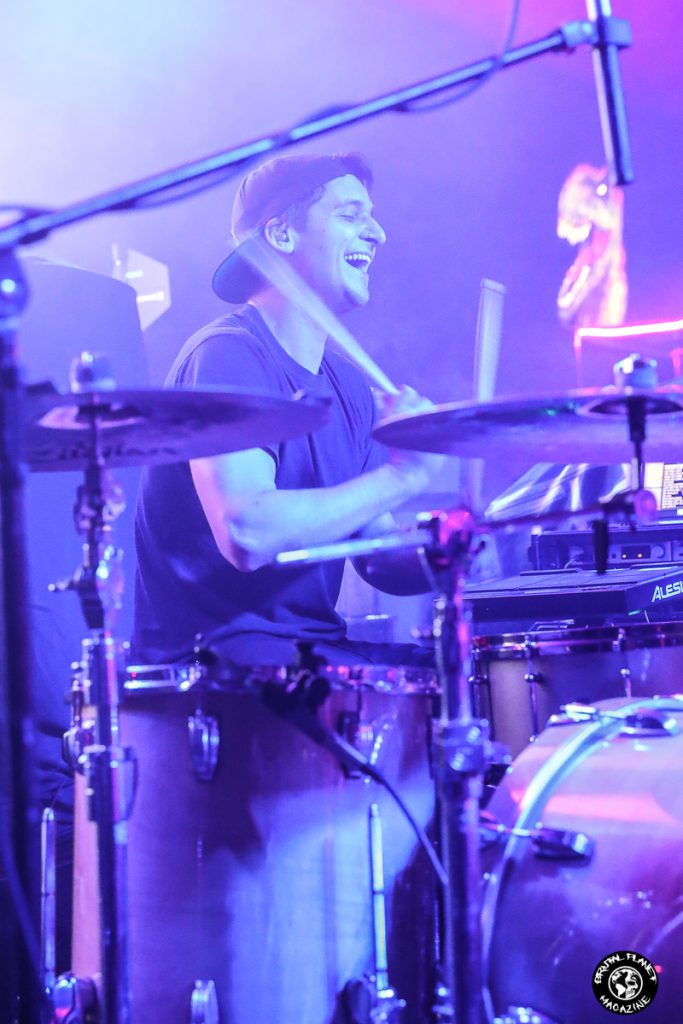 Singer Triston Bracht, guitarist Mitch Micoley, bassist Dave Orton and drummer Troy Wageman, left it all on the stage and left the audience wanting more. They are a young band playing straight forward rock and roll with a taste of grungy garage that meets punk alternative. Their music to was truly intoxicating as Bracht jumped the railing to mosh with the crowd. Orton handed over his bass to the front row and then laid on top of them. These guys really know how to engage a crowd and make them part of the experience.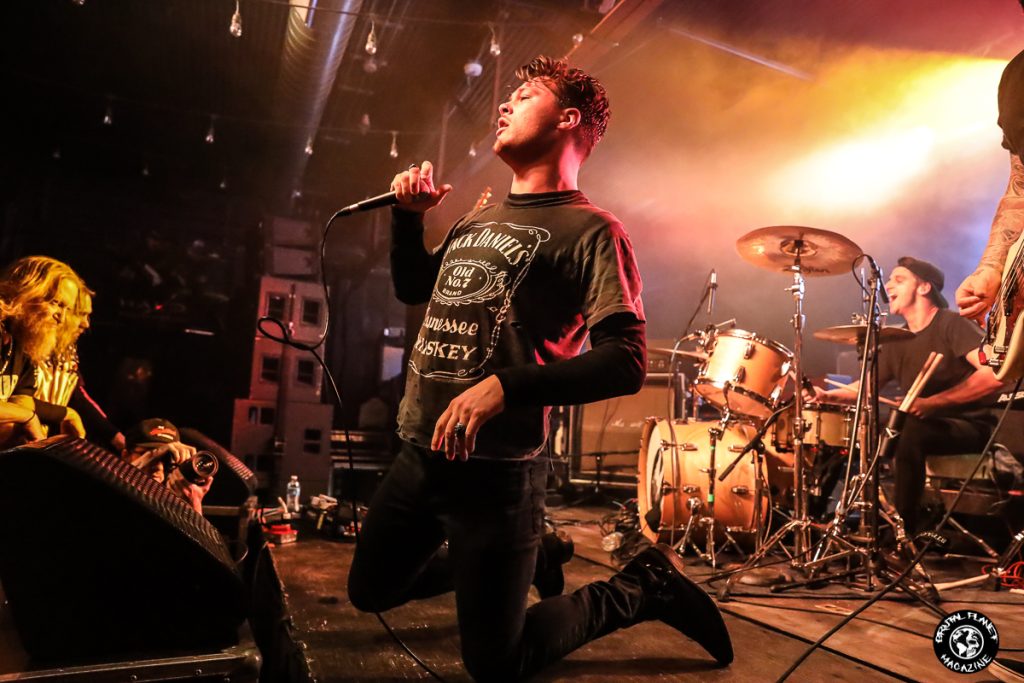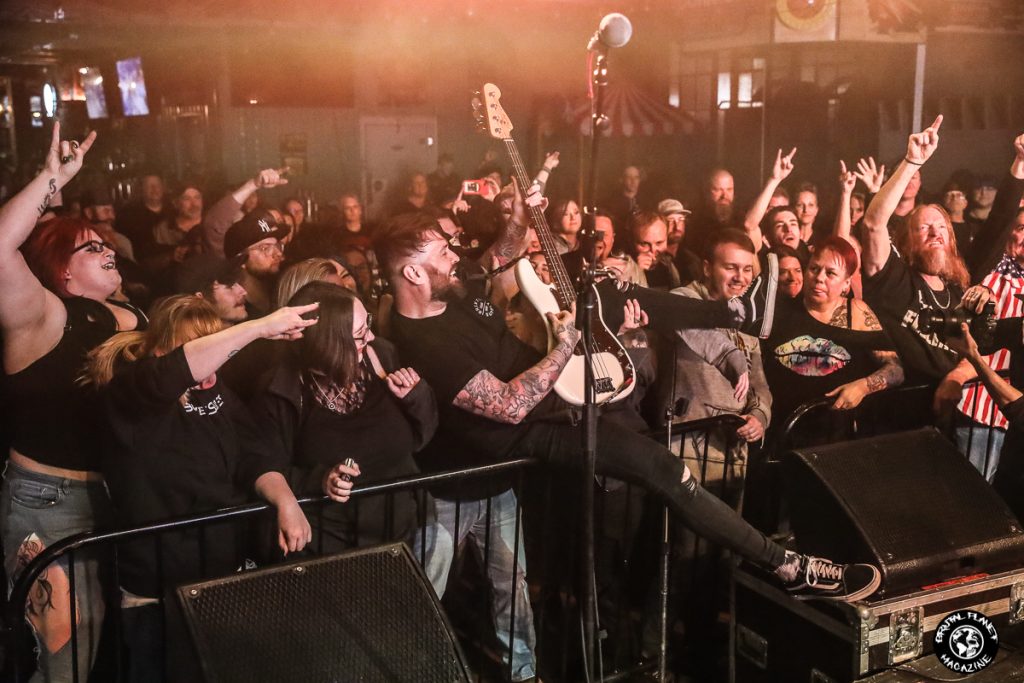 Next up was Otherwise who hail from Las Vegas, Nevada and have been around
since 2012. They were promoting their newest release Gawdzillionaire which was released on
March 10.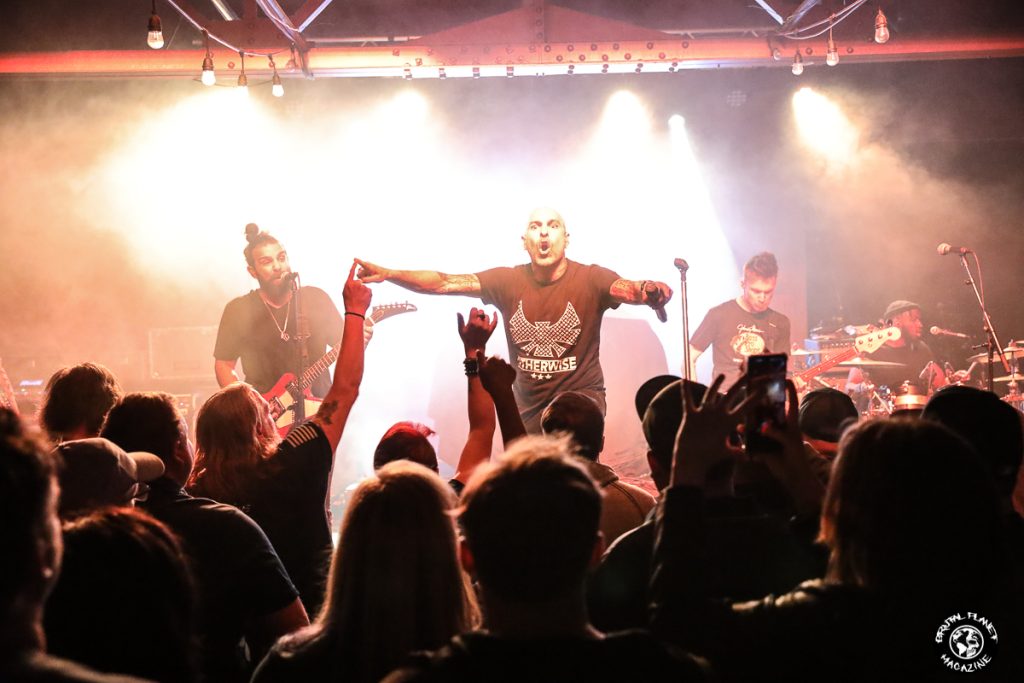 The band consists of Adrian Patrick on vocals, Ryan Patrick on guitar, bassist Sean Fitz, and
drummer Joe Conner. Their set was full of energy, smiles and hard riffs. Adrian's presence out front had such a high level of intensity, you could not look away. It was obvious that these guys love what they do.
They performed songs such as "Die for You" and "Exit Wound" while the crowd was hanging on to
every word. The band finished their set with their hit "Full Disclosure" and "Soldiers".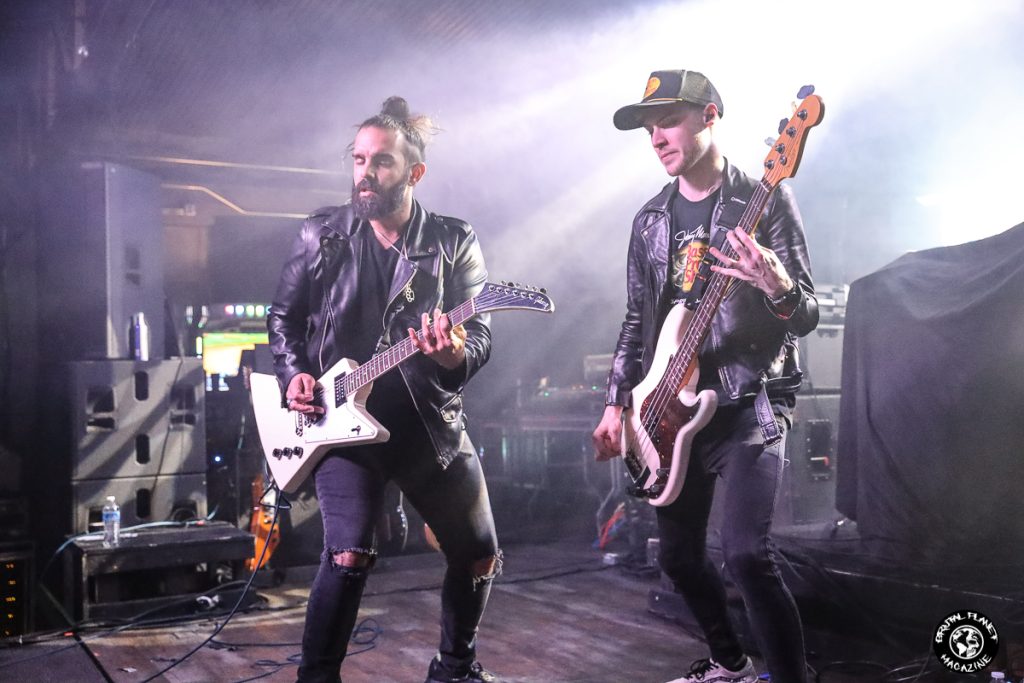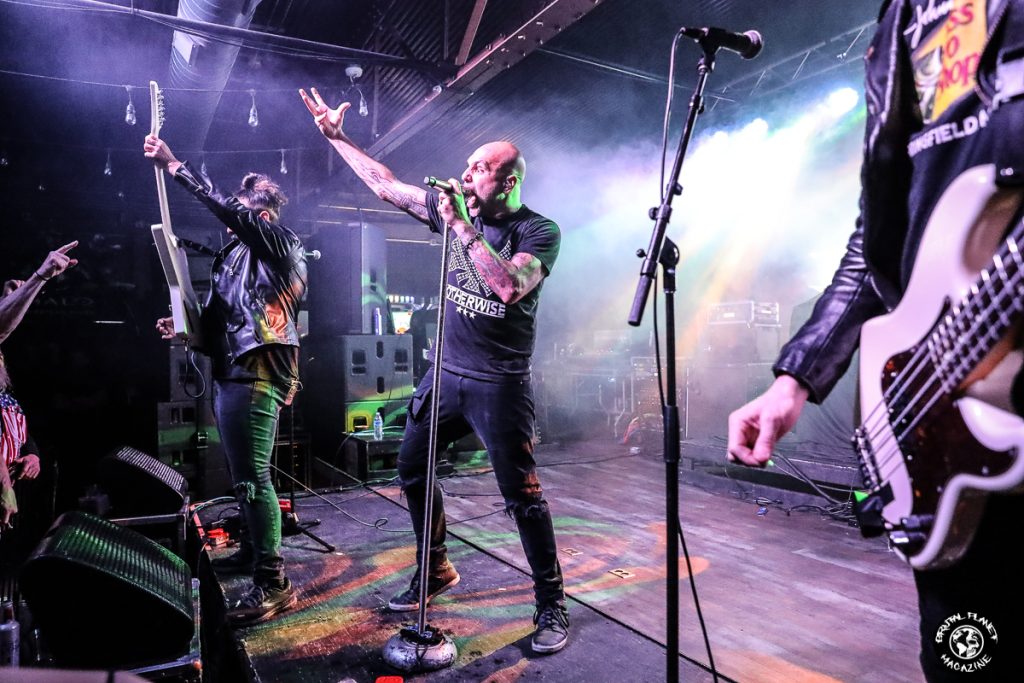 Adelita's Way took the stage last and the crowd was primed and ready. The band formed in 2006 in Las Vegas, Nevada. Vocalist Rick DeJesus along with the only other original member, drummer "Tre" Stafford led the charge, along with bassist Andrew Cushing and guitarist Grayson Erhard. They started with "Bad Reputation" and followed it up with "Sick". The crowd sang along with every word.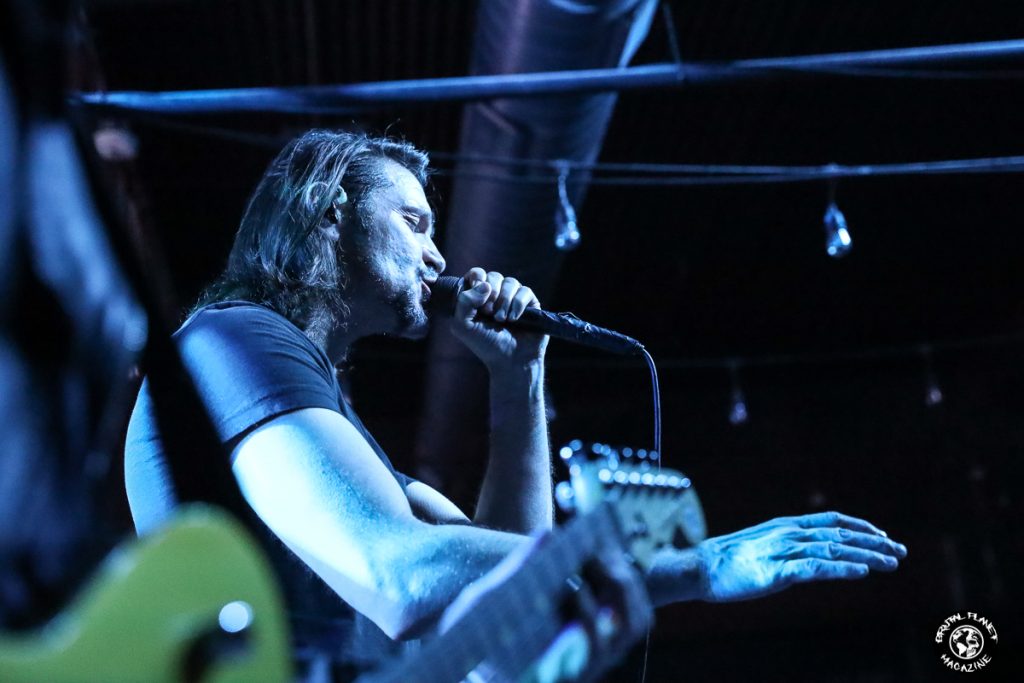 DeJesus talked with the crowd in between songs about the love for our country, sticking it
out and being loyal to each other no matter how hard times may get. Adelita's Way then performed
"Ready for War (Pray for Peace) and "Up". The room was filled with a cohesive vibe that was amazing to witness and be part of. The band finished up their set with "Notorious" and then their first hit "Invincible." The entire show was filled with such an organic energy of camaraderie and joy.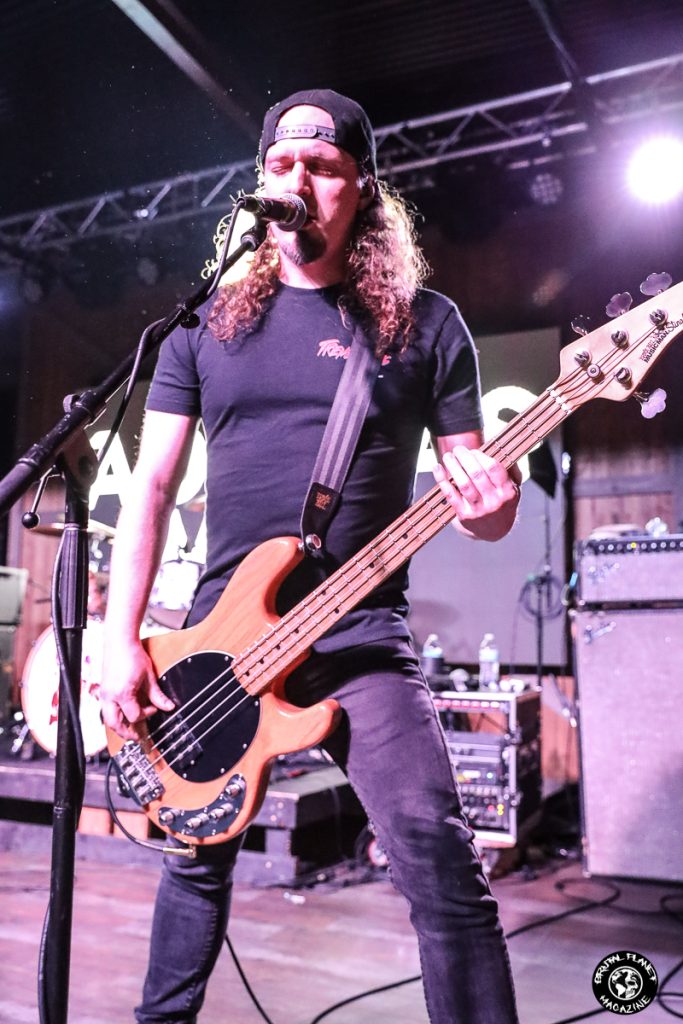 There is little doubt that Casper can't wait for these bands to return for another show. The tour continues through May 2023. Check for dates to see if they're coming your way.