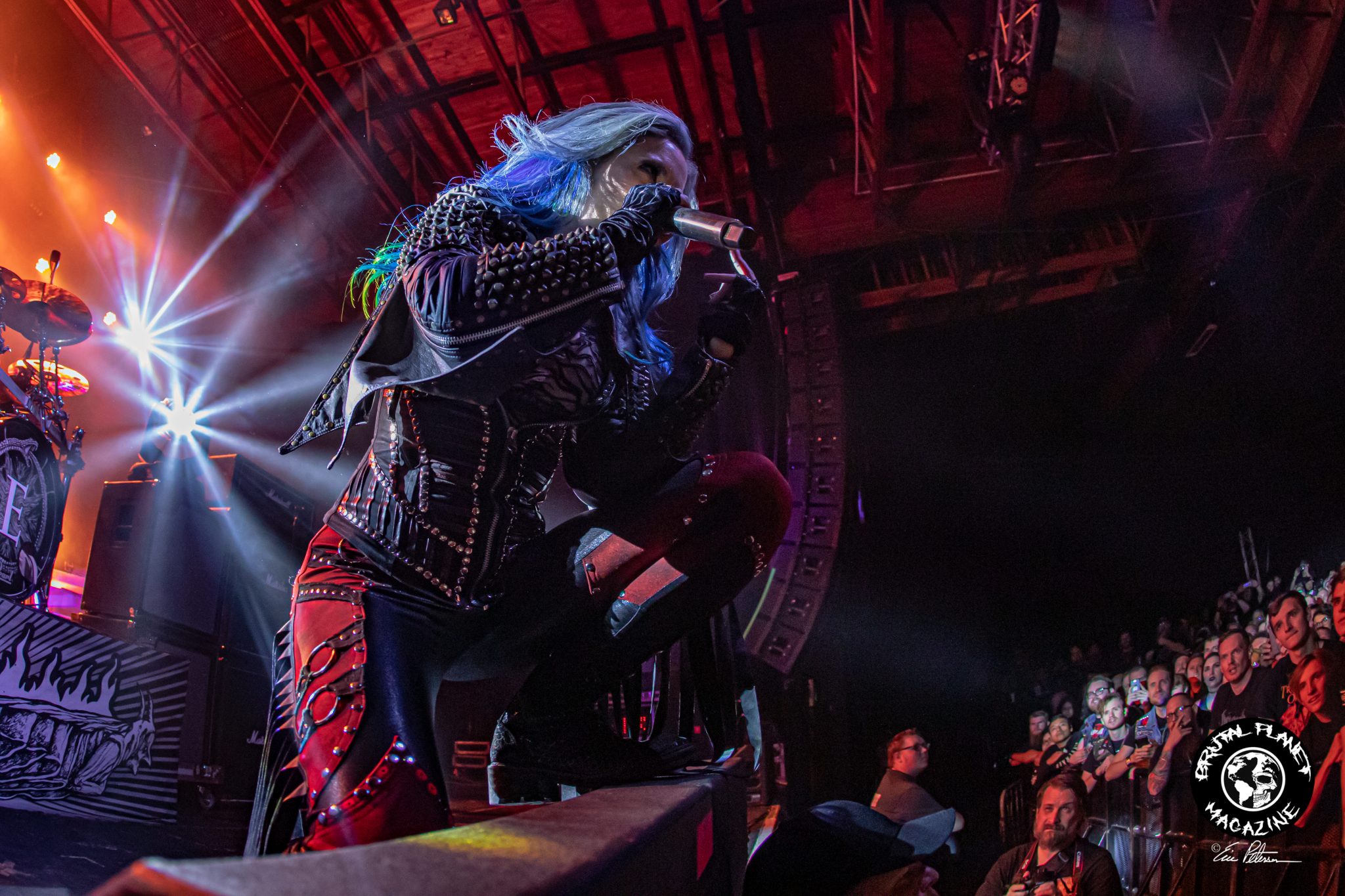 Swedish metal made a full force invasion in Salt Lake City, Utah as Arch Enemy tore up the stage as part of the Berserker tour with Amon Amarth at The Complex on October 3, 2019.
The evening started off with Grand Magus. This was their first time in Salt Lake City and North America. They are currently touring on their latest release called Wolf God. Grand Magus's melodic sound grabbed the audience right away and the set was too short. They dedicated their anthem "Hammer of the North" to the Salt Lake City crowd which won many fans over.
Up next was At the Gates. They provided a bit harder sound with a more intense stage presence. Touring in support of their 2018 release To Drink from the Night Itself the crowd responded appropriately to them by forming a mosh pit repeatably during their set.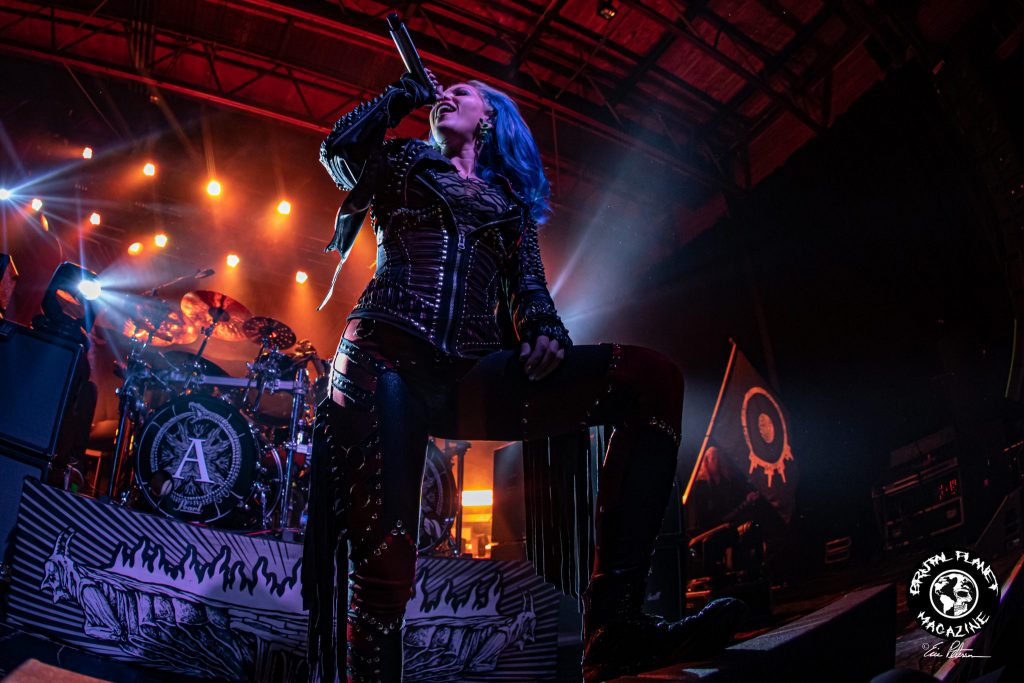 After a quick change in the set, it was time for Arch Enemy. The crowd in their best Viking attire waited patiently. The lights dropped, the familiar sound of shredding guitars began and "Set Flame to the Night" introed the set which quickly transitioned into "The World is Yours." The guitar was followed up with the growl of the gods provided by Alissa White-Gluz. Arch Enemy quickly moved into "War Eternal" and the crowd took their intensity to a new level.
The riffs of "My Apocalypse" filled the building and then "Ravenous" began. The crowd quickly gilded the intensity of the song which spawned crowd surfing, and the bodies quickly began to land in the pit like ravenous zombies breaching the fortress. Thing toned down for a bit as Alissa introduced the band and herself. "The Eagle Flies Alone" seemed to supply relief to the crowd as they mostly just watched the performance.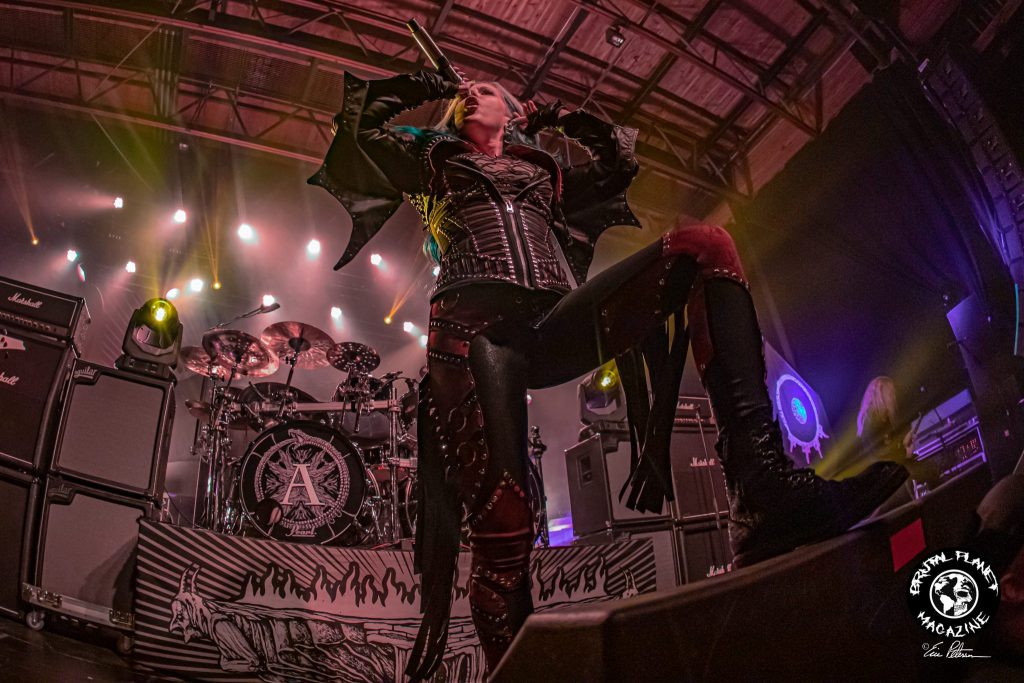 The relief was short-lived as the melodic dark guitar chords of "First Day in Hell" began. The guitar seemed to reignite the insanity of the crowd. The reignition of the crowd's insanity only intensified as Arch Enemy tore into "As the Pages Burn."
It would be the Arch Enemy classic "Nemesis" that would serve as the climax of the set. The songs' pure intensity, as well as sheer speed, provided the soundtrack that would become utter chaos until the end of the song.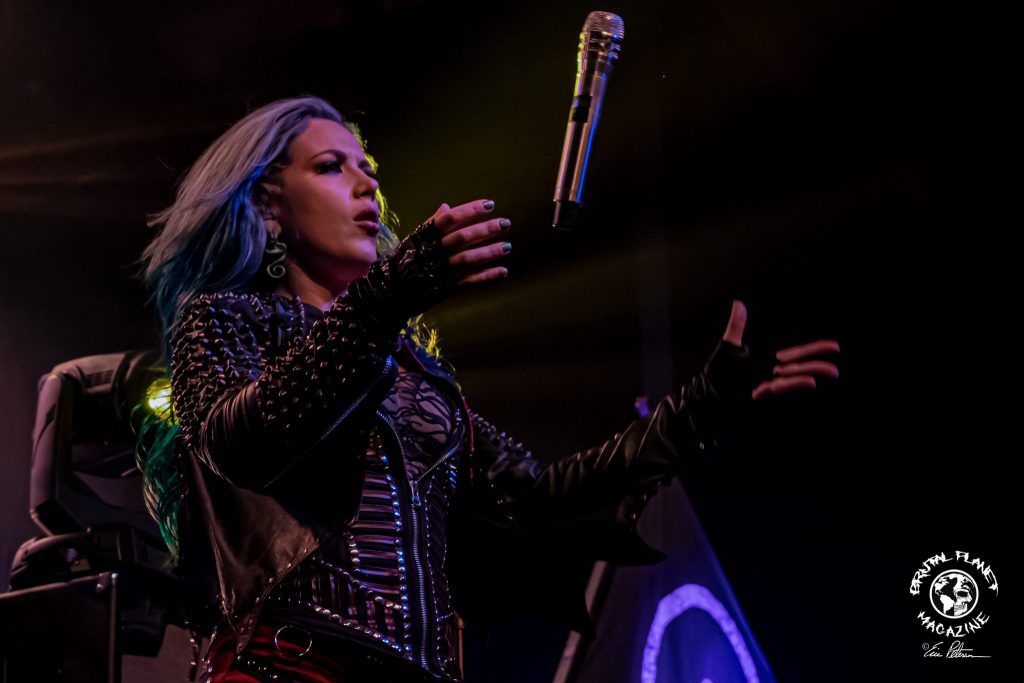 As with life, all good things must come to an end. The set did provide the Salt Lake City Crowd with an hour or so of pure metal bliss. As if that was not enough the crowd was then treated to a blistering set from Amon Amarth. If you think you are up to the challenge of an Arch Enemy assault, take your own chances as they continue on the Berserker tour throughout October coming to a town near you.