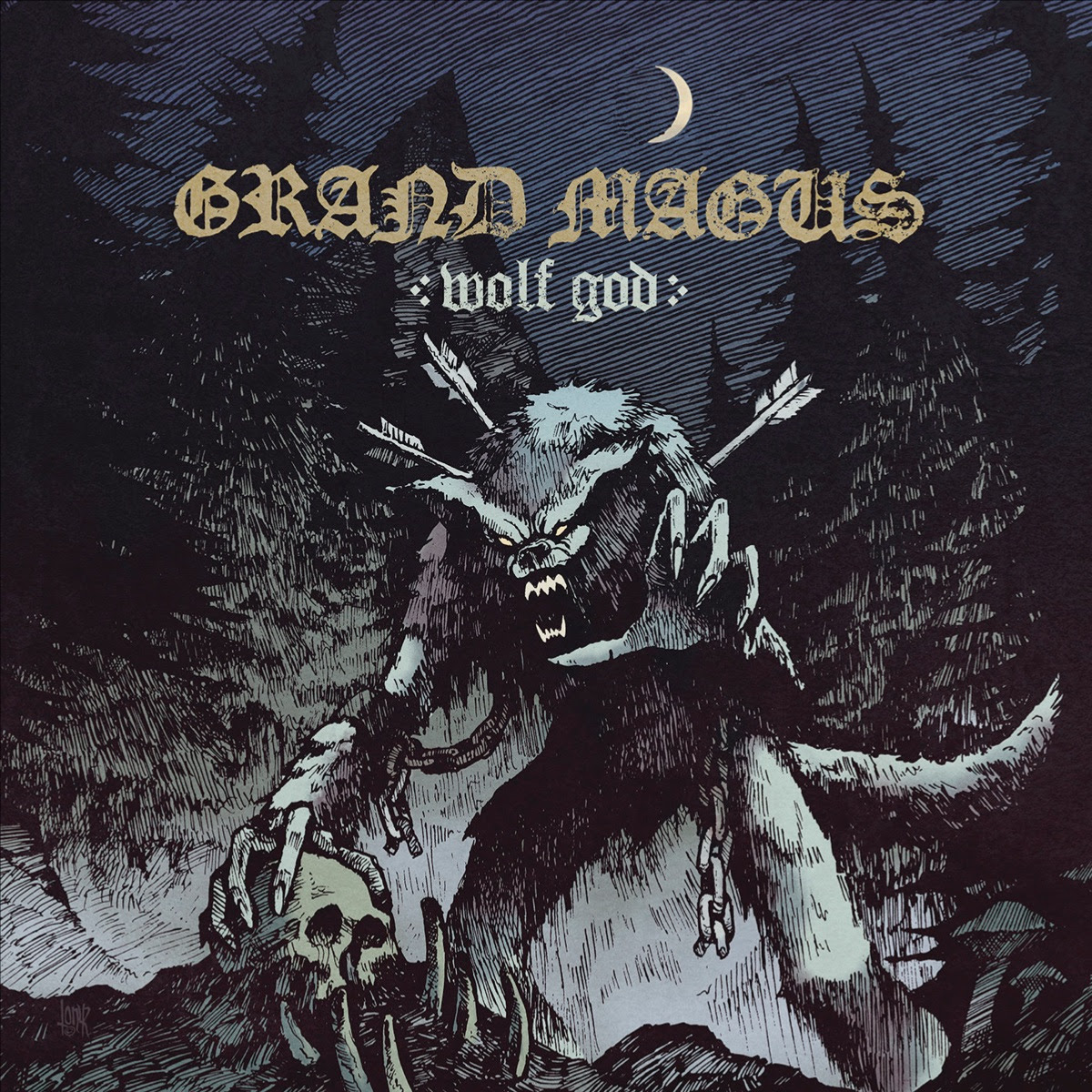 Two months ago, Swedish riff lords GRAND MAGUS have released their new studio album Wolf God through Nuclear Blast.
Today, the band presents the official video clip of the Song "Untamed". The full animated video clip was done by Martin Björnlund.
Check it out here: https://www.youtube.com/watch?v=PpnYolT-QXA
Frontman and general overlord JB states:
"Headbangers! We are proud to give you the video for 'UNTAMED'. This feral and epic visualisation of our song was created by our good friend and directorial wizard Mr. Martin Björnlund. We hope you'll enjoy it, best wishes from the north, Stay Heavy!!!"
Check also the multi-part documentary series entitled
"From The North – The Grand Magus Story":
Part I: https://youtu.be/d9qDzH_Cruw
Part II: https://youtu.be/vDIP3ZNvf4w
Part III: https://youtu.be/qWCshCrPVA8
Part IV: https://youtu.be/3ejBaGeKcTY
More about Wolf God:
"A Hall Clad in Gold": https://www.youtube.com/watch?v=AhfcWqCvLyA
"Brother Of The Storm" LYRIC VIDEO: https://www.youtube.com/watch?v=Bn0o8Ly95UE
"Wolf God" LYRIC VIDEO: https://youtu.be/H8mKbFqGkwU
Album-Trailer #1: https://youtu.be/vtd2B7YNSoU
Album-Trailer #2: https://youtu.be/7qO8EsHvcus
Order Wolf God now: http://nblast.de/GrandMagusWolfGod
Wolf God track listing:
01. Gold And Glory
02. Wolf God
03. A Hall Clad In Gold
04. Brother Of The Storm
05. Dawn Of Fire
06. Spear Thrower
07. To Live And To Die In Solitude
08. Glory To The Brave
09. He Sent Them All To Hel
10. Untamed
Wolf God rises over the Heavy Metal scene majestically and lets the guitar riffs speak for themselves. The groove and heaviness that were featured on the successful predecessor can also be found on the new, ninth studio album which once again holds a number of future classics.
The stunning new cover artwork was created by acclaimed artist Anthony Roberts.
Recorded in Sweetspot Studio in Sweden, together with producer Staffan Karlsson (ARCH ENEMY,FIREWIND, SPIRITUAL BEGGARS), the corner stone was laid for another triumphal procession. As the majority of the songs were recorded on the first take, they have an honest, diverse and yet down-to-earth sound that envelops the trio's true power.