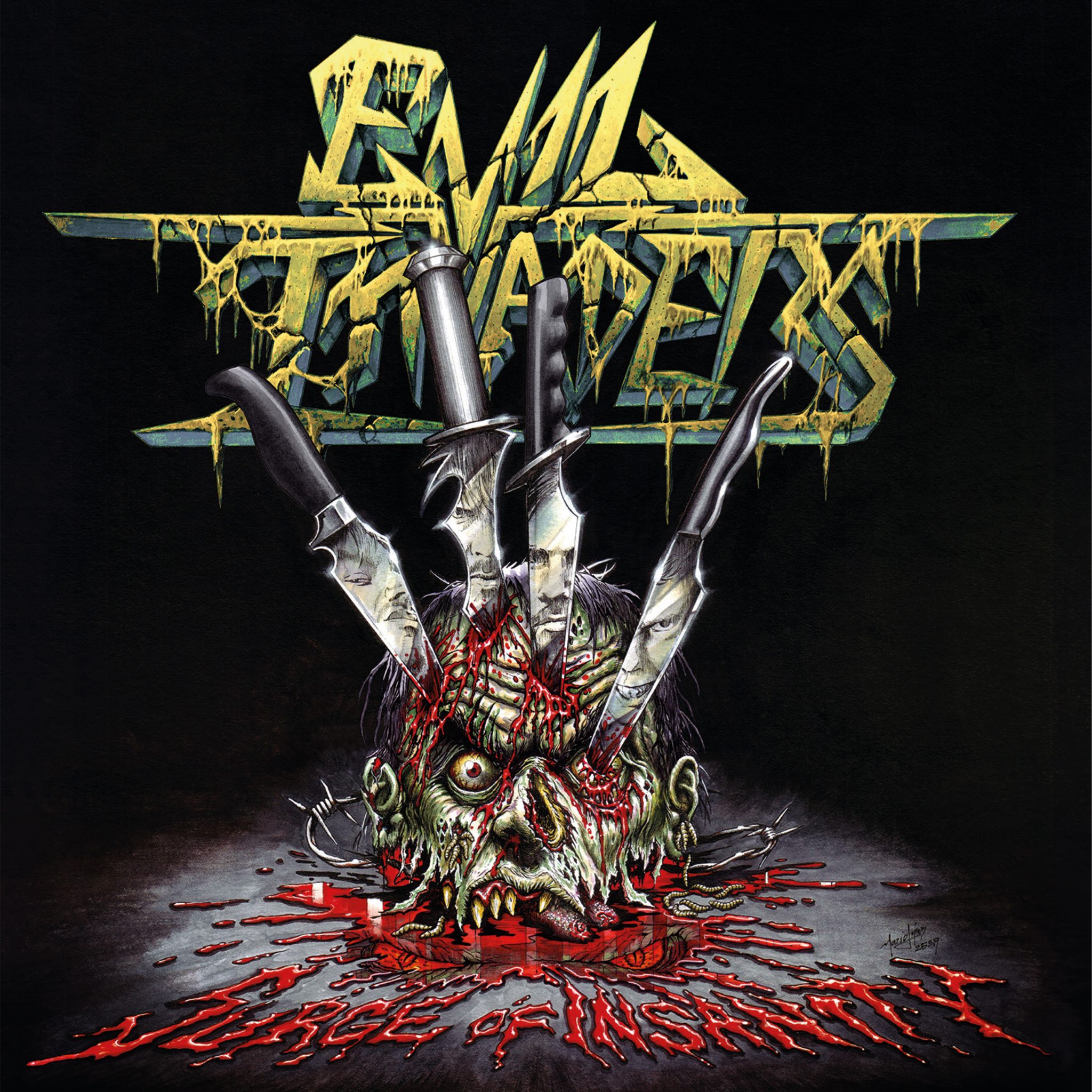 Belgium thrashers Evil Invaders have notched another milestone in their young but impressive career. After two studio albums and two EPs, the band has captured a ripping live hometown performance that will be released as a double live album titled Surge of Insanity – Live in Antwerp 2018. The newly minted live recording will hit the streets on Friday, October 4, 2019, through Napalm Records.
Evil Invaders derived their name from the Canadian speed metal outfit/thrash band Razor and the title track to their 1985 Evil Invaders album. With just one listen to Surge of Insanity – Live in Antwerp 2018, it is obvious Evil Invaders has been properly educated and graduated with honors from the institution of old school thrash metal.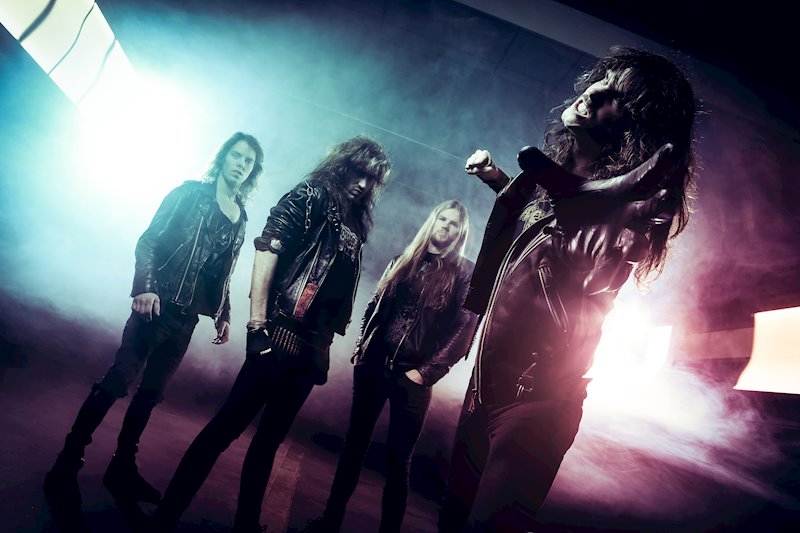 The live presentation is laced with vibes from the Paul Baloff/Exodus era. Along with the Bay Area thrashing riffs, vocal influences of John Gallagher (Raven) and Exciter's Dan Beehler can be heard as well.
The majority of the night comes from the band's 2017 effort Feed Me Violence and 2015's Pulses of Pleasure. Not surprising with all the classic metal that has influenced Evil Invaders is the cover of the Venom classic "Witching Hour" which is executed with the utmost precision and pure mayhem.
Evil Invaders show no mercy as they relentlessly plow through their 16-song set with shredding pieces such as "Life Slowly Fades," "Mental Penitentiary," Feed Me Violence," "Fast, Loud 'N' Rude," "Raising Hell," and "Victims of Sacrifice."
For those who crave that little extra dose of thrash beyond the slab of vinyl or disc, there's great news. The Antwerp set was not only recorded for audio, but it was also filmed for a DVD which is included with the album or CD purchase. The DVD serves up a visual for the intensity heard with multiple camera angles including an aerial drum cam and crowd overalls.
Band members sporting the old school straight legs and high-tops have plenty of stage room with multiple lights and CO2 jetting out vertically. Whether crammed at the stage or in the pit and beyond, the fans feed off high-velocity frenzy generated by Evil Invaders which in turn only fuels the band even more.
The release of a live album can easily be a hit or miss. For Evil Invaders and their upcoming Surge of Insanity – Live in Antwerp 2018 release, the band has delivered an everlasting brutal punch to the throat. The record is that fierce and will have people turning heads to see what all the chaos is about.
Even though Surge of Insanity – Live in Antwerp 2018 is a fresh release in the vein of classic old school thrash metal, it has the all the working to be a classic live metal album. The metal fans of Belgium should be proud. Evil Invaders has put Belgium on the international metal map and lifted themselves up in the hierarchy of the new old school thrash metal bands.