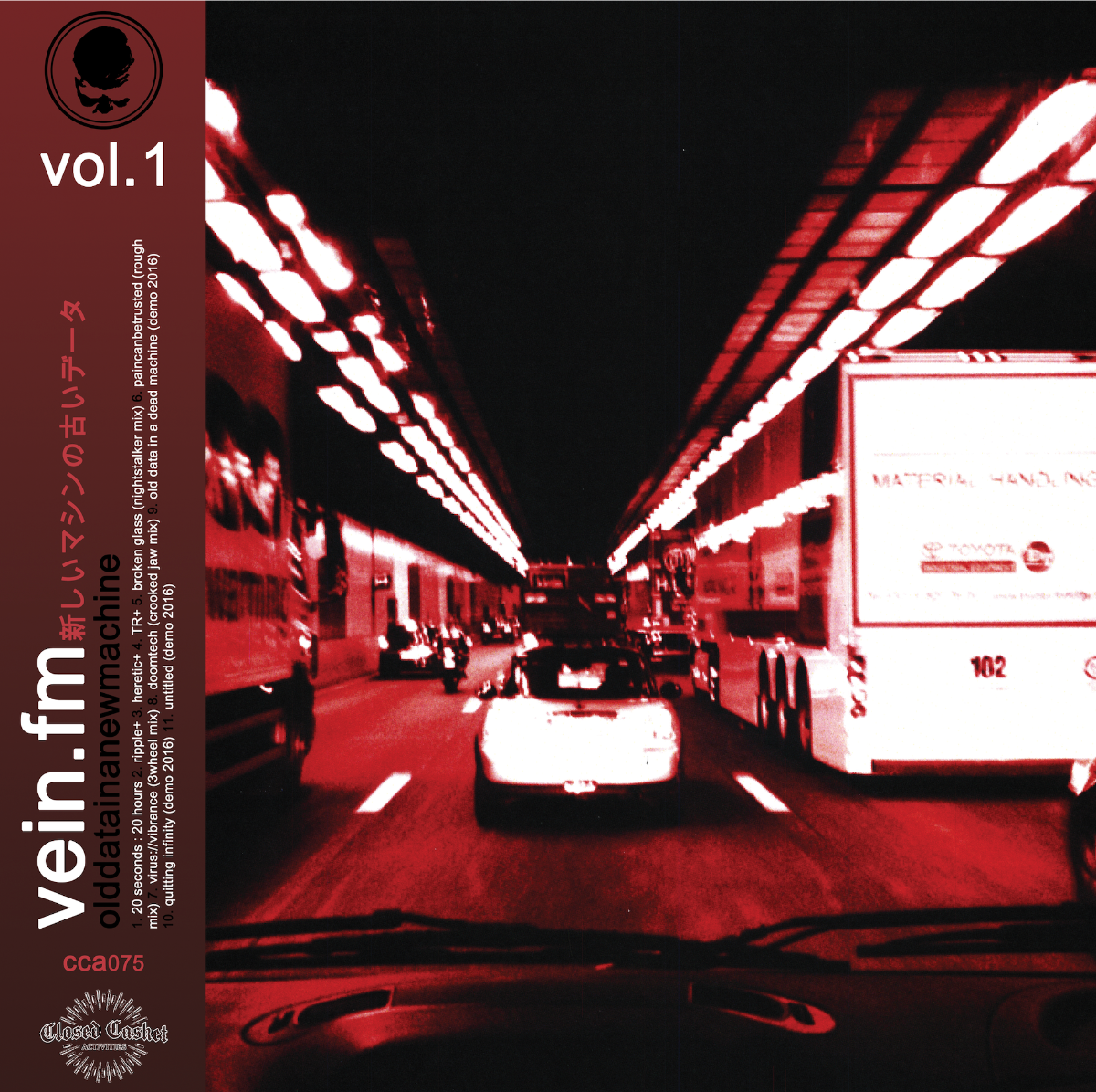 BAND SHARES VIDEO FOR "20 SECONDS 20 HOURS" — WATCH
VEIN.FM have dropped the remix album old data in a new machine, vol. 1. It is available today, June 28, via Closed Casket Activities here.
This is not a new album.
It's unlike any remix album you've heard before.
Yes, a new album is coming soon, so stay tuned.
The band has shared the video for the opening track "20 seconds 20 hours."
Watch it here.
Also, the Massachusetts band is now know as Vein.FM.
OLD DATA IN A NEW MACHINE, VOL. 1 TRACK LISTING:
"20 seconds 20 hours"
"ripple+"
heretic+"
TR+"
"broken glass" (nightstalker mix)
"paincanbetrusted" (rough mix)
"virus://vibrance" (3 wheel mix)
"doomtech" (crooked jaw mix)
"old data in a dead machine" (demo 2016)
"quitting infinity" (demo 2016)
"untitled" (demo 2016)
PRESS PRAISE FOR VEIN.FM:
"Heavy songs for pulling through together." — The Fader
"One of the year's most exhilarating heavy records…This is the sound of retro-futurism finally reaching the turn of the last millennium." — Pitchfork
"Vein's sound is a furious, explosive, deeply metal-influenced take on their genre, a bit similar to what fellow Bostonians Converge were doing about 15 years ago." — Stereogum
"Their goal is to shock your system, whether it's through recorded music, live performance or visual imagery. The band's debut record, Errorzone is the pinnacle execution of the tactic." — Forbes
"Vein are no one trick ponies… ["demise automation"] covers more ground in its less-than-two-minutes running time than some bands do on entire albums, and it's thrilling from start to finish." — Brooklyn Vegan
"The most explosive live act in hardcore today" — Kerrang!
"splice[s] the unhinged, primordial hardcore endemic to the Beantown underground with avant-garde industrial and spazzy math-prog" — Revolver
"…the most talked about band in hardcore right now" — Decibel
"Just a fucking great metalcore sound… thumbs up to this shit!" — The Needle Drop