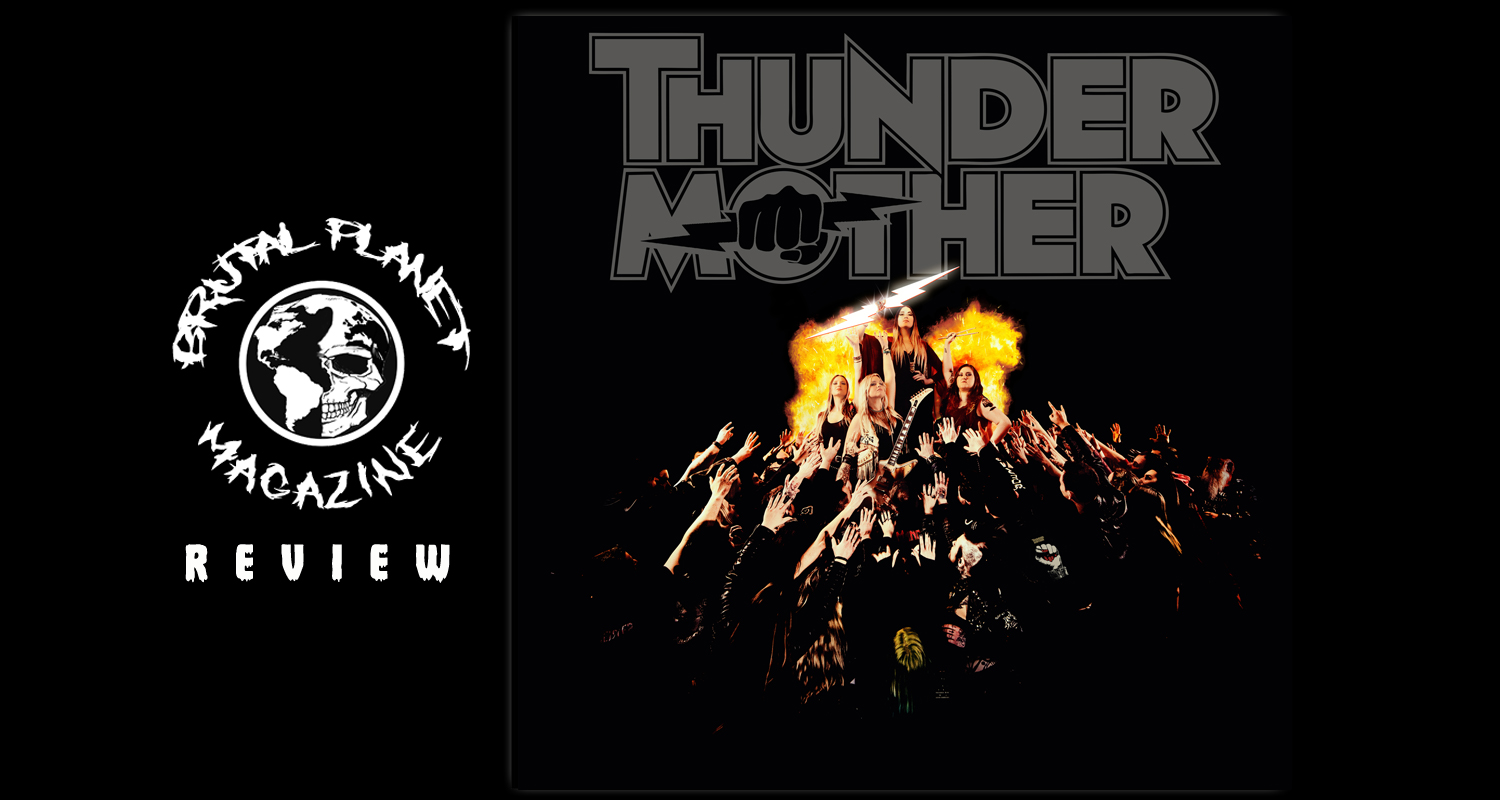 The summer of 2020 is almost over. Though we have missed out on a lot this year, most of us have truly missed one of the main things summer is meant for; road trips. There are still a couple of months left for one. What are the essentials that make up a good road trip? There is first a car, a destination, but last and most important, music. A road trip can not be successful if you do not have proper music. There is always the classic standbys, Def Leppard, AC/DC, Foreigner, and the list goes on. In 2020 I am introducing you to a new essential piece. I bring to you Thundermother Heat Wave.
The Swedish quartet are releasing their second album since the band reformed in 2017, led by guitarist and founding member Filippa Nässil. Adding to the mix is Emlee Johansson (Drums), Majsan Lindberg (Bass), and Guernica Mancini on vocals.
Heat Wave starts with "Loud and Alive." The song begins with a catchy AC/DC like guitar riff. When the vocals start, it is clear to see that Guernica has perfected her style. Up next is "Dog From Hell," and it follows a similar Angus Young style riff. "Back In '76" gives off a vibe of a classic Joan Jett song. It showcases the rhythm section, supplied by Emlee and Majsan.
The pace picks up a bit with "Into The Mud." The sound is all Motorhead at this point and would leave Lemmy smiling from ear to ear. The title track "Heat Wave" has a bluesy sound mixed with amazing vocals. One of my favorite tracks on this album is "Sleep." There is so much right with this song. Guernica vocals are some of the best of 2020. She comes across with a very Alanis Morrissette like, both vocally and lyrically. Filippa provides a Joe Perry like solo to the song. It is powerful and beautiful at the same time, making it an instant classic.
"Driving in Style" was the first song to be released on the album and set the stage for what was to come. Watching this video, you can only imagine the fun they had making this video.
Things continue with "Free Ourselves" and then arrive in "Mexico." The song has a Sammy Hagar sound to it, and I can picture the girls alongside Sammy singing this song while doing shots of Tequila. The grooves of Thundermother come to life with "Purple Sky." It was listening to this song that I could hear the ghost of Janis Joplin come to life through Guernica's voice. Her power and poise carry this song and solidify the album. "Ghosts" continue the power of this album, and then we arrive at "Somebody Love Me." Listen to this song and then listen to it again. Give it one more spin, and you will realize you are hearing to a voice that has been missing in rock for a long time. Things close out with the beats of "Bad Habits." A perfect song to closeout this masterpiece.
As I said at the top of this review, Heat Wave is the official road trip album for 2020 and beyond. I speak from personal experience that while driving across Nevada's desert, I found no better soundtrack to sing than Heat Wave. A foot tap replicated every beat on the floorboard, and there was air drumming till my fingers hurt, with the cruise control set at 85 mph as the smell of dust and sage mixed with the cool air of the air conditioner. I will make it known right now that Heat Wave will be seen again at the end of the year in my top 10 albums of 2020. That is how good it sounds. Don't let a summer road trip escape you in 2020 and pick up Heat Wave by Thundermother on July 31st via AFM records if you need a good excuse to take one.
Check out our interview with Guernica Mancini and her thoughts on the new album: