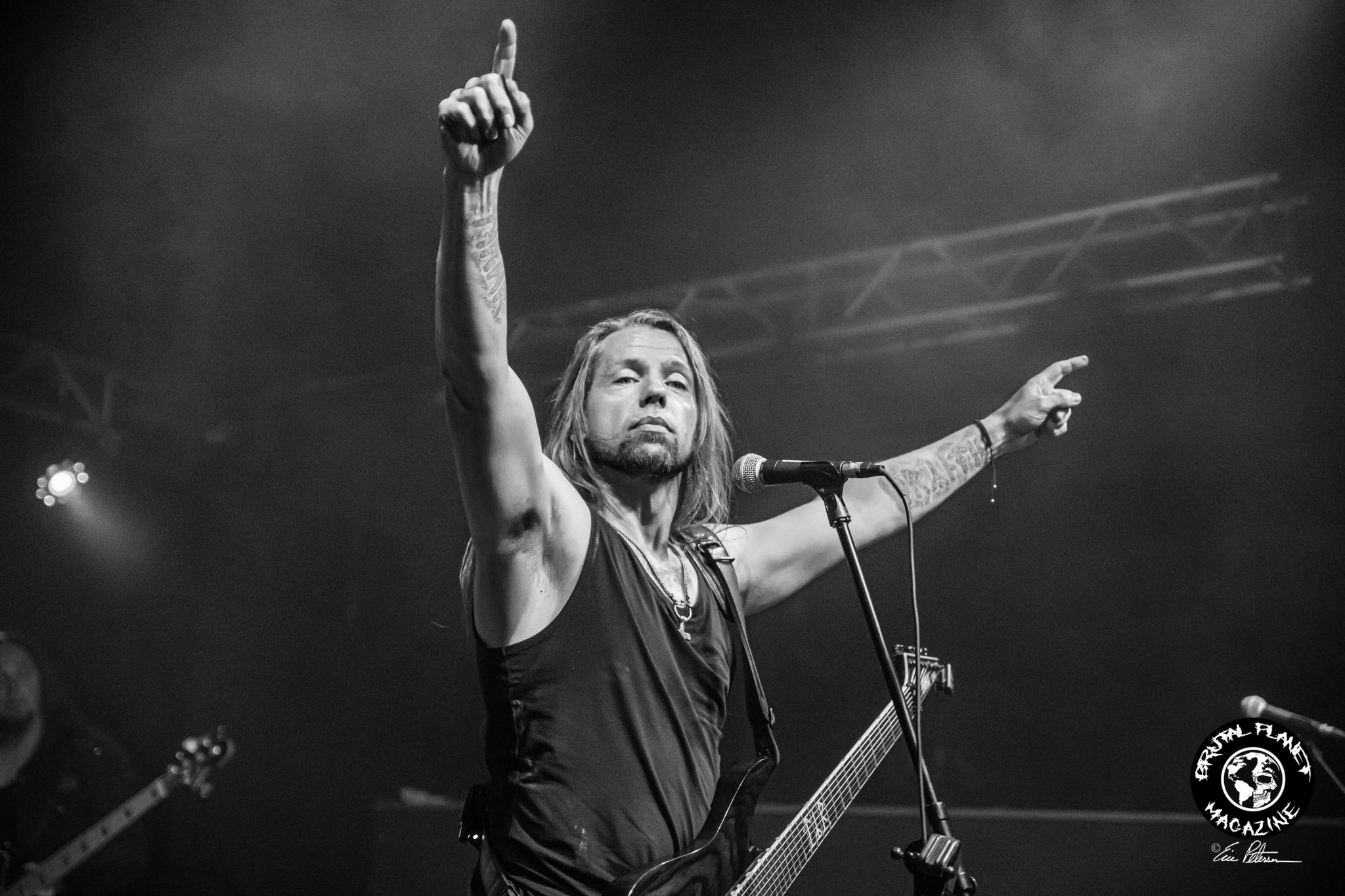 Recently TÝR took a detour on their way from Los Angeles to Denver as part of the Wizards and Demons tour. They stopped in to Salt Lake City, Utah for a headline show at The Soundwell on Friday August 23, 2019.
The last time TÝR was in Salt Lake City was 2013. The crowd lined up outside the venue hours before waiting to jockey for prime position in front of the stage. TÝR hail from the Faroe Islands. They are situated in the middle of northern nowhere but in between Norway and Iceland. TÝR's sound has a strong power metal influence and themes of Nordic Folklore.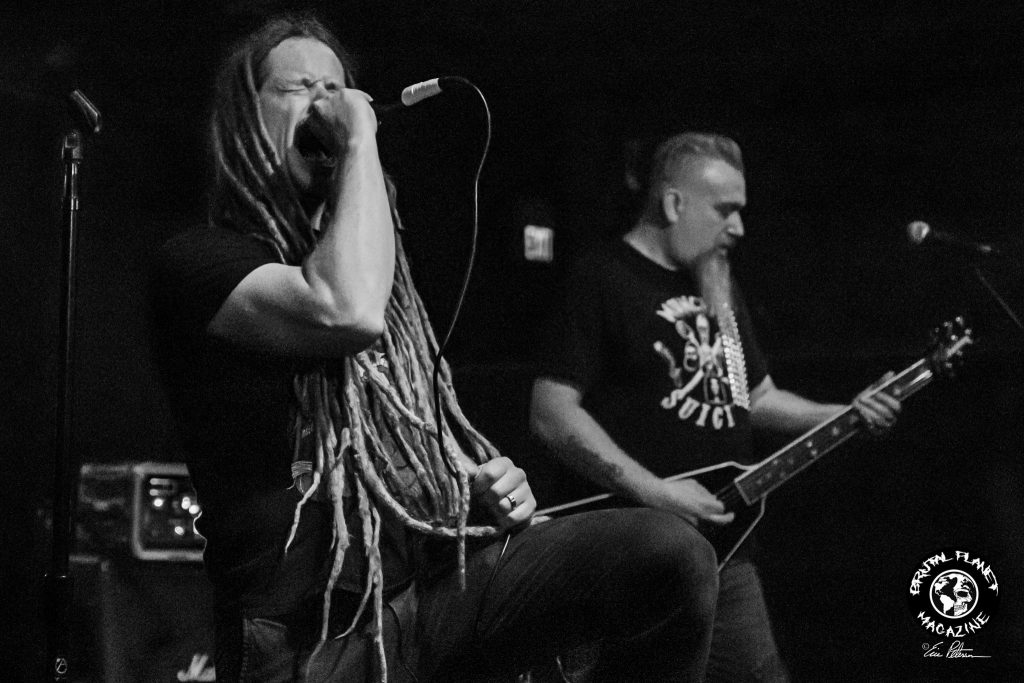 The evening started with Yexotay who are based out of Boise. They brought a strong game to the opening slot. Yexotay vocalist Miles Collins has a bit of Zack de la Rocha in his voice pared with the low range of Jon Bush for a lethal combination. Their sound was a bit thrash at times blended with some more modern metal elements. If they ever hit your city definitely put them on your must see list.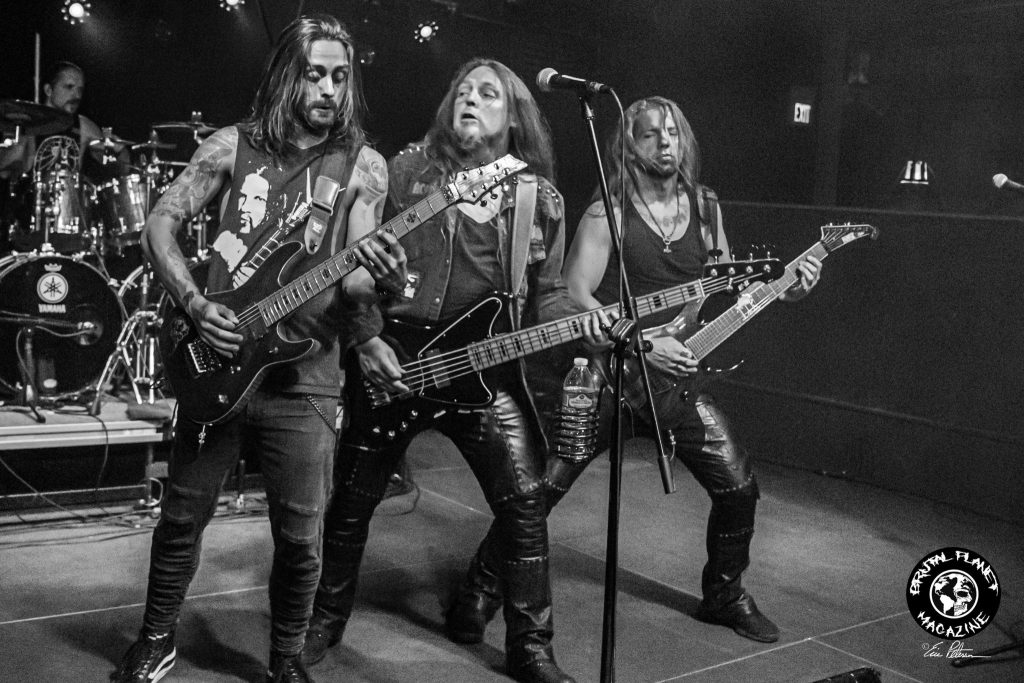 Yexotay set came to a close and background music filled the venue from the overhead speakers. Some Priest, Sabbath, some other metal standards and then before long it was time for live music again.
TÝR took the stage and started things right in with "The Lay of Thrym." They continued with "Hall of Freedom" and transitioned into one of my favorite TÝR songs "Mare of My Night." The set continued with great Viking themed songs accompanied by some truly amazing guitar work. Guitarist Attila Vörös plays lead with Heri Joensen on rhythm guitar and vocals.
The metal continued at full force with TÝR favorites like "Shadow of the Swastika," "Ragnars Kvæði," and "By the Sword in My Hand." It was towards the end of the set that "Blood of Heroes" found its way into the set. It was the last two songs that drew the biggest frenzy in the crowd. Hail to the Hammer and Hold the Heathen Hammer High are probably two of the most iconic songs to TÝR fans. Both songs embrace the Viking history of which TÝR is built upon.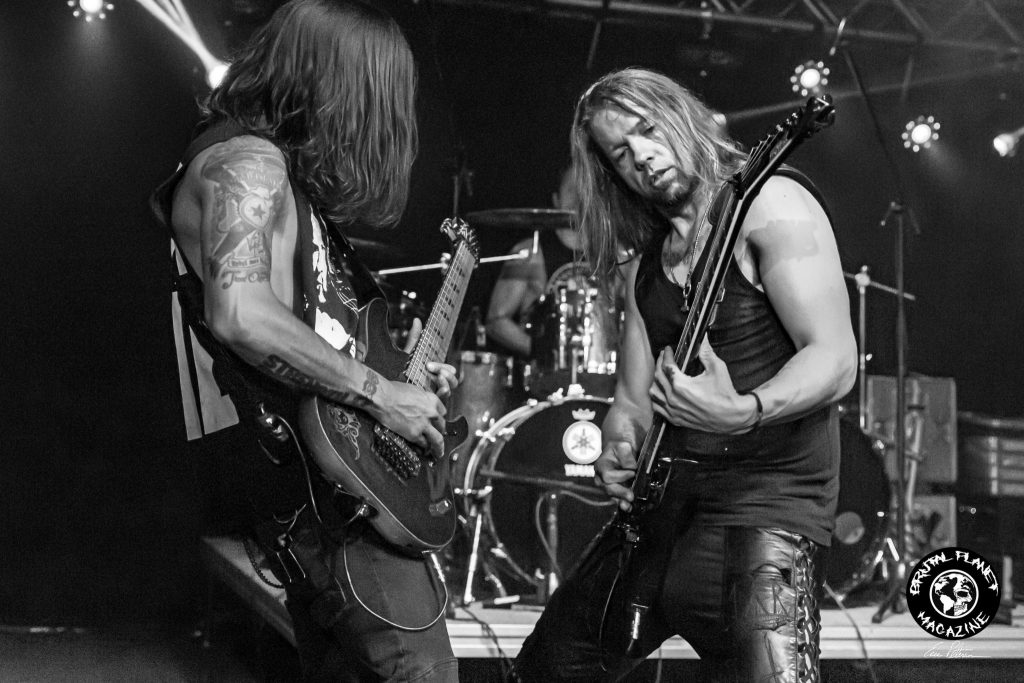 The show came to close and fans throughout the venue were happy to get an extended TÝR set. Hearing classic songs and new songs one day to become classics, made the night an evening to go down in books as one of the top shows of 2019 I have reviewed.
You can catch the band currently on the Demons and Wizards tour hitting a town near you in North America.