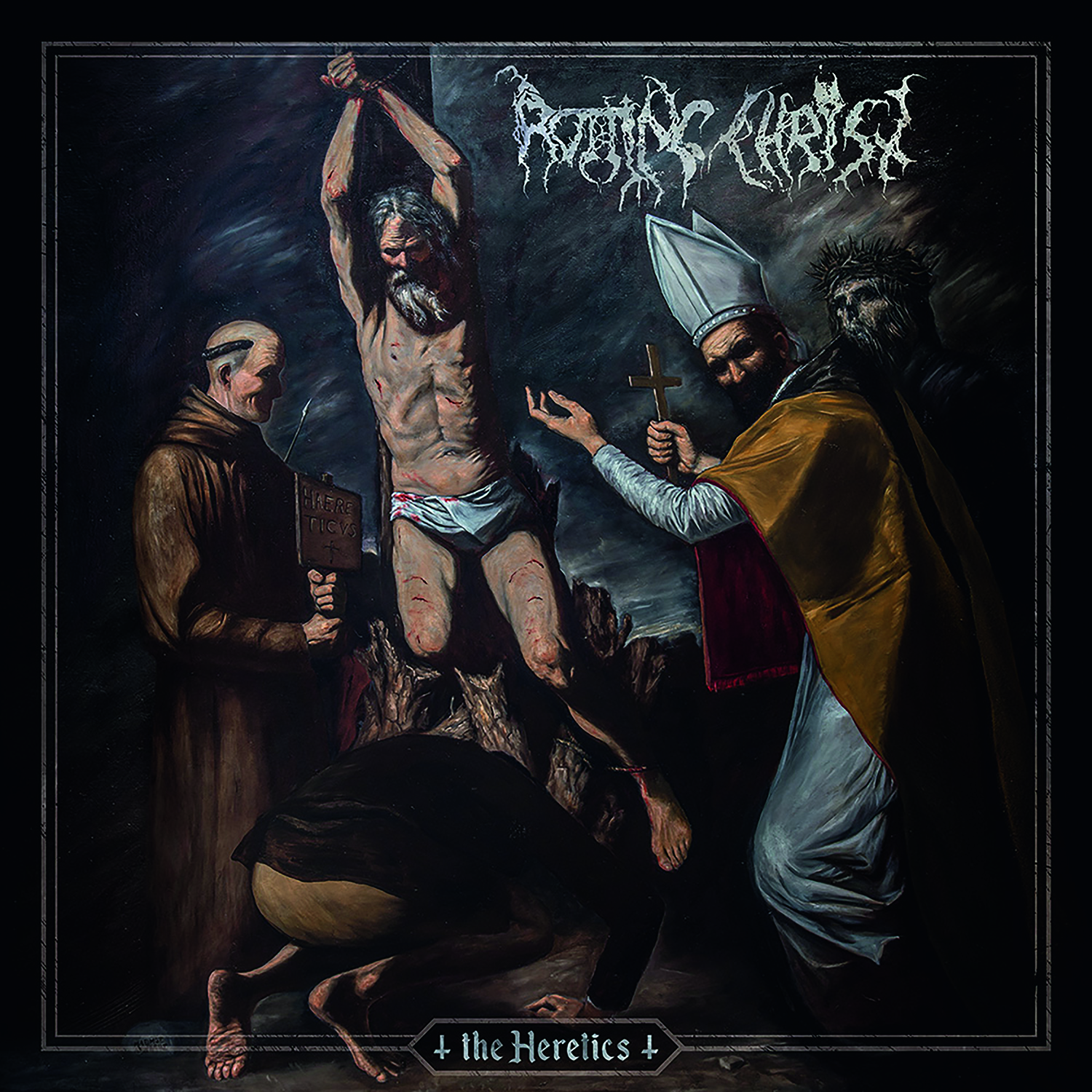 Scaling new heights on a continual basis and reaching new peaks musically is nothing new for Rotting Christ, actually it's the norm. The legendary band from Athens, Greece whose career has spanned over three decades has just scaled and conquered that new peak titled The Heretics. It's their fifth release through Seasons of Mist Records and thirteenth full-length offering over all.
With each musical conquest, Rotting Christ has continued to evolve by not staying content with classic releases such as 2010's Aealo, 2013's Κατά τον δαίμονα εαυτού which translates into Against the Demon within Thyself and Rituals (2016).
The release of The Heretics sees Rotting Christ beginning a new chapter in their 32nd year of existence. This chantingly divine offering comes from the experience and talents the band has perfected over their lengthy career all based upon the foundation of founding brothers Sakis and Themis Tolis.
Unique in itself, each of the ten audial presentations represented on The Heretics is its own universal realm. Choral arrangements, Gregorian fashioned chants and melodies are not what one would anticipate but those are a sampling of ingredients. Add to the mix quotes from famous historical figures like author Mark Twain, Latin and Greek scholar Friedrich Neitzsche and Russian novelist Fyodor Dostoyevsky. All were judged themselves as Heretics by the church. Also here Mark Twain, philosopher John Muir, English poet John Milton and snippets of Edgar Allen Poe's the Raven. That's The Heretics, plain and simple.
While each of the ten tracks occupies its own realm, finding that standout or two proves to be a difficult task. The decision and elimination of said tracks will have to be a mental battle fought individually within one's self. What may aid in this battle would be the ten videos produced for each song of The Heretics. It's a feat proudly presented by Rotting Christ to the fans.
The ending result, visually and sonically, Rotting Christ has delivered a soundtrack of epic and monumental proportions that will be difficult to surpass in 2019 or yet for the remainder of the decade. And that right there is not blasphemy, it's the truth. So help me…
Recommended Tracks:
Fear, Fire and God
The Raven