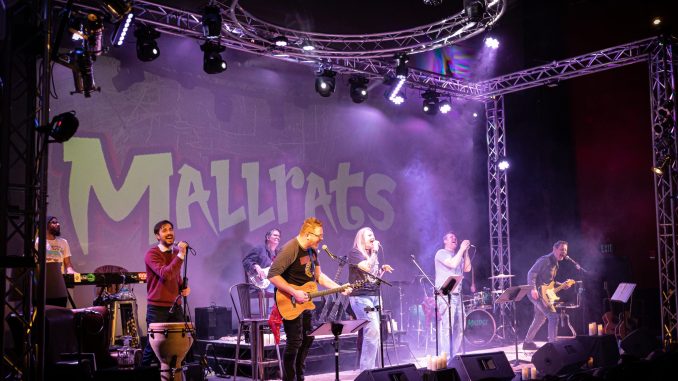 My good buddy Eric plays with a local band called Mallrats (Mark Schultz- lead vocals, Brady Hermel- guitar/vocals, Dan Schepers- guitar/vocals, Matt Moline- bass/vocals, Kyle Jacobson- drums/vocals, along with Donte Allen-keys, Megan Struxness- vocals, Eric Winscher- percussion/vocals). He's been wanting me to come out to a show but it just never worked out. Although I had an emergency appendectomy several days ago, I was determined to get out and see this Friday night show!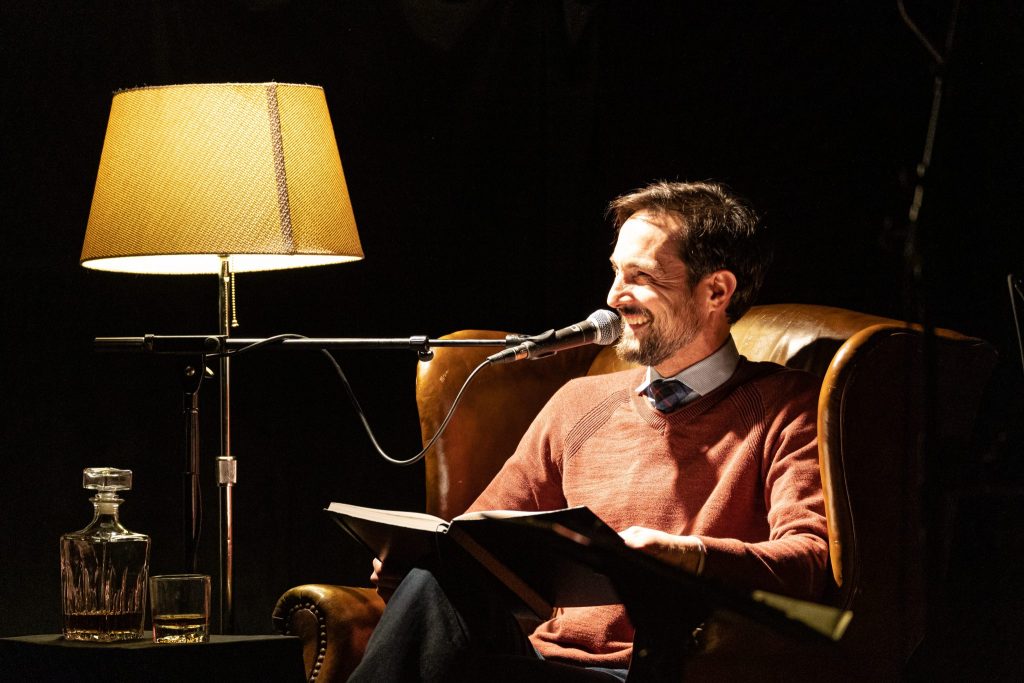 Mallrats played at Le Musique Room, which is located within the cinema building in St Michael, MN. Since I live 45 min from the venue, I had no idea it even existed until I was invited to this show. When I first walked in, I was amazed at how incredible the set-up was! It is a 200-seat venue that includes a bar rail with high stool seating at the top. It is very intimate but exceptionally comfortable. The band's show was a homage to the MTV Unplugged performances of the nineties.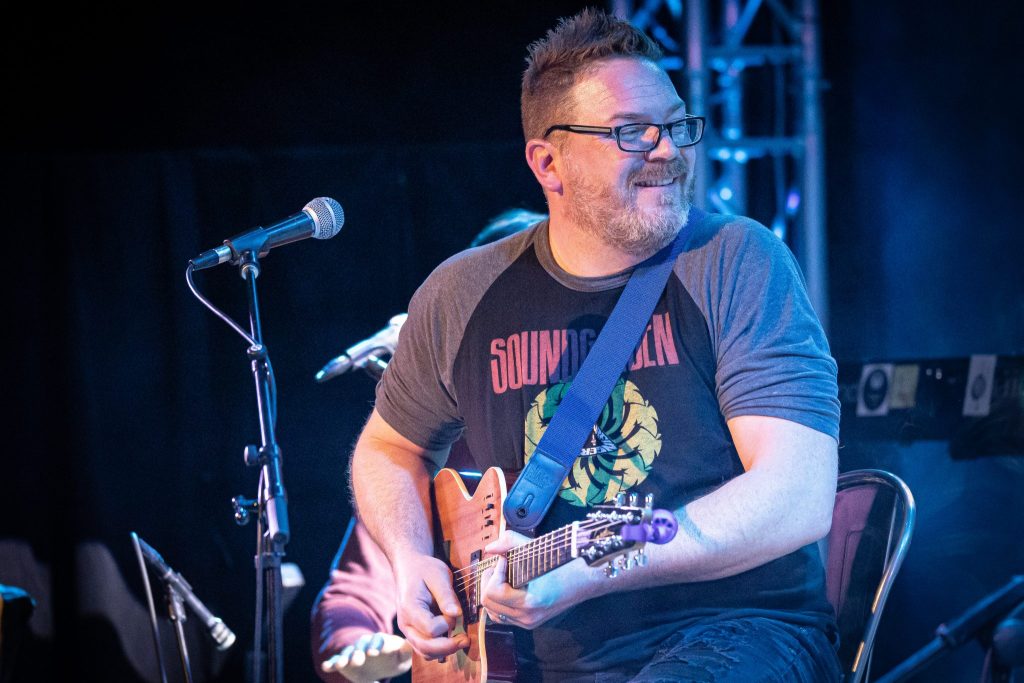 They played everything from Eric Clapton to Alice In Chains to Oasis. Lead vocalist, Mark Schultz, showed off his talent as he emulated each of the 90's vocalists flawlessly. When they covered female artists like Alanis Morissette, singer Megan Struxness absolutely nailed the tone and range. I even got goosebumps when she sang "Uninvited." The band does not play with in-ear monitors, click tracks, or backing tracks so the very few (minor) mistakes only added to the beauty of eight (!) musicians playing together and actually keeping time without aided help. No single musician overpowered another, they all blended together perfectly.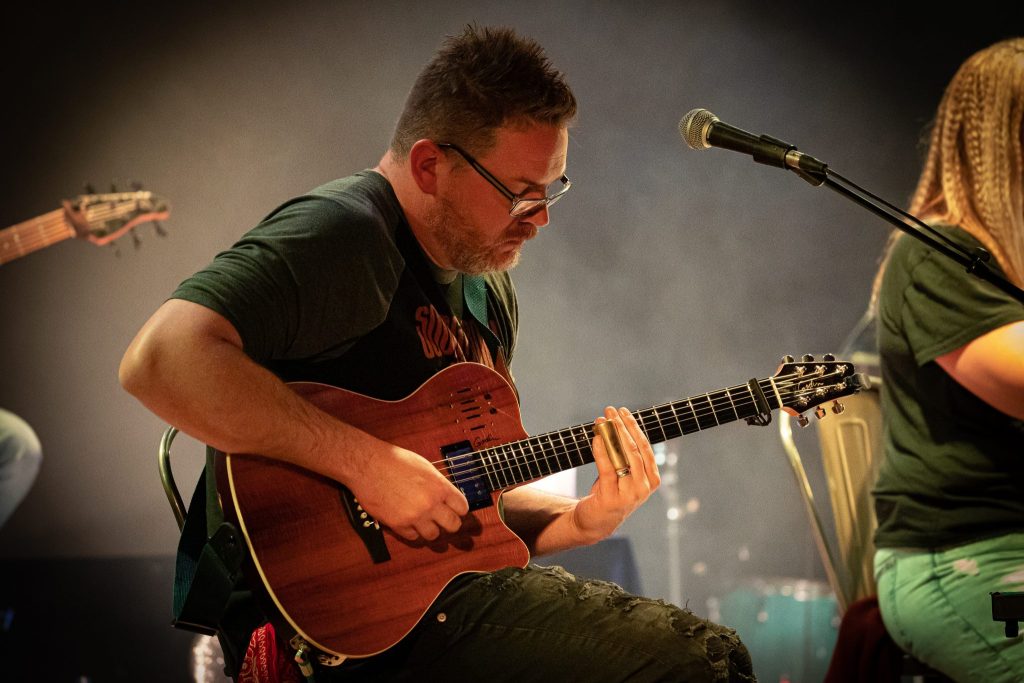 The show went on for three hours and was performed in two sets with a twenty-minute intermission. The band performed 2-3 songs from each 90's artist they covered and the crowd absolutely loved it. As the night went on, more and more people arose from their seats and sang along to their favorite songs. When it all came to a close, the band played their final song, "Rock and Roll All Nite" by Kiss and everyone went wild!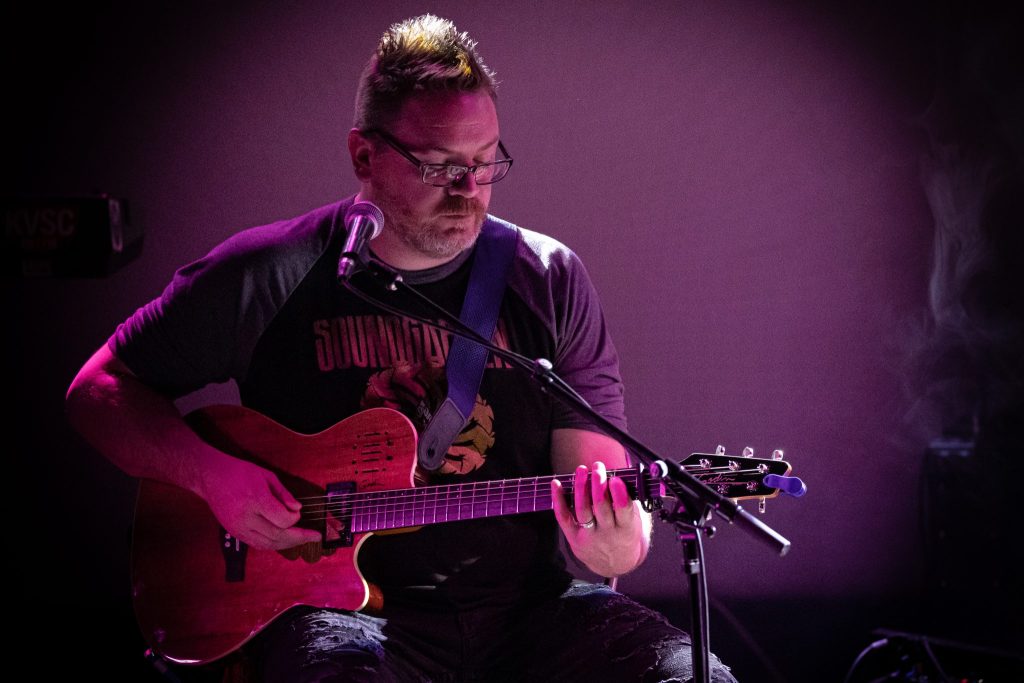 I go to a lot of live shows– mostly mainstream rock or metal acts, but this mashup of "MTV Unplugged" performances was one of my favorite shows of all time. Mallrats is masterful at mixing their incredible talent & musicianship along with 90's nostalgia. If you live in Minnesota, I highly recommend checking out this performance!