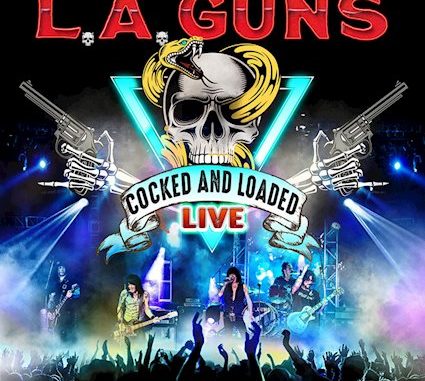 The global pandemic of 2020 put a chokehold on the music industry. Musicians were not the only ones that felt the impact. Roadcrews and venues were hit just as hard.
During those trying times, bands were resorting to live streams which took their music to their fans. Live streaming performances were not just exclusive to 2020. Performances were also streamed in early 2021.
One such band that streamed live performances was L.A. Guns. Not only did the band stream a live performance in 2020 but did so in early 2021 as well.
The band's 2020 pay-per-view, worldwide stream celebrated 31 years of L.A. Guns' impressive sophomore effort, Cocked and Loaded.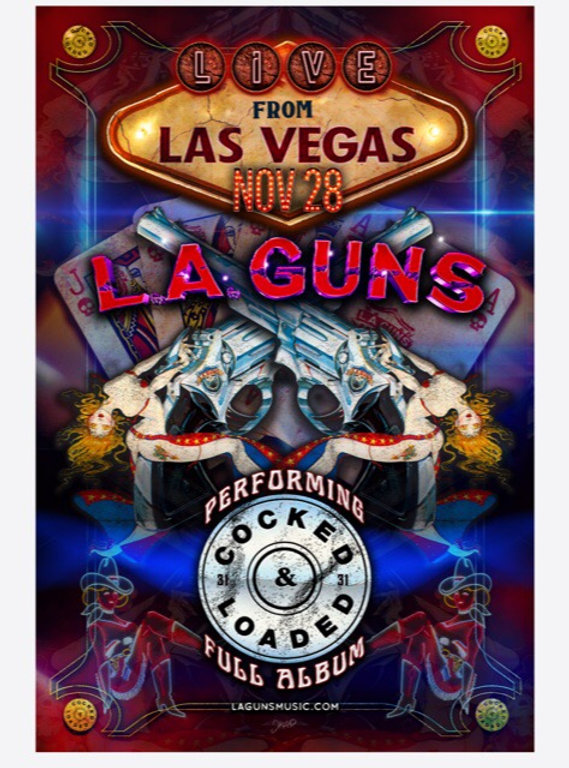 The night from Fremont Country Club in Las Vegas was recorded November 28 will be released under the title Cocked and Loaded Live.
The album sees the band playing Cocked and Loaded from start to finish, in the tracking order as on the album. The only diversion of the release is the single "Speed" from 2017's Missing Piece album is in the middle of the set. The song follows "Give a Little" and precedes "17 Crash." What's replaced is "I'm Addicted," a guitar solo track.
Besides the guitar track, the only other component missing is the opener "Letting Go." Now the last few bars can be heard as the first live track, "Slap in the Face" begins.
From there, the live performance follows the listing of "Cock and Loaded."
Cock and Loaded Live is just that, a live album. It's pure L.A. Guns raw but the rawness just adds to the uniqueness of the performance. A live set that comes the time of the pandemic.
Personnel from Cock and Loaded has changed over the years but guitarist Traci Guns and vocalist Phil Lewis remain.
Some of the songs, "Sleazy Come Ez Go" and "Give a Little" haven't been played by the band in quite a while. Lewis stated this information during introductions preceding the songs on the release.
The release of Cock and Loaded Live documents an important point in society. Not only does it capture when bands were attempting to bring their music to the fans. It also captures live songs from a special era of hard rock. Cock and Loaded has stood the test of time since it was released in 1989. Songs like "Rip and Tear," "Never Enough" and "The Ballad of Jayne" remain hard rock classics today.
Cock and Loaded Live will be released through Frontier Music s.r.l in a CD jewel case format as well as a limited 180g, gatefold red vinyl on July 9.
LA Guns – "Malaria" – Official Live Audio