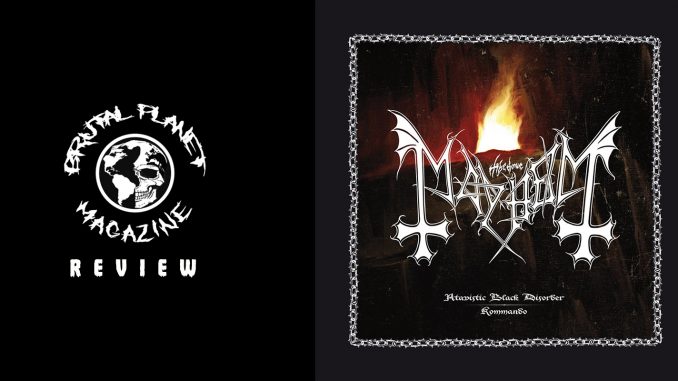 Anyone who is familiar with the Norwegian black metal scene knows of Mayhem. Formed in Oslo, Norway in 1984, they were one of the early founders of the Norwegian black metal scene and a strong influence on the black metal scene as a whole.
Thirty-seven years later, Mayhem is releasing a 7 song E.P. titled Atavistic Black Disorder / Kommando on July 9th through Nuclear Blast records. This E.P. includes one previously unreleased song and two songs from the "Daemon" sessions. Along with these three blistering fast and heavy demonic songs, Mayhem has included four cover songs from legendary 80's punk artists Discharge, Dead Kennedys, Rudimentary Peni and Ramones.
Opening with the previous unreleased track 'Voces Ab Alta,' which is taken from the 'Daemon' sessions along with previously released bonus tracks, 'Black Glass Communion' and 'Everlasting Dying Flame.' This album continues on from the "Daemons" sessions with the sound Mayhem fans have come to love. Mayhem Guitarist Ghul stated these songs did not fit the vision of they had for "Daemon" but still have the blistering speed and dark tones fans have come to love.
Included on the E.P. are four very well-done cover songs from legendary punk bands with a Mayhem influence. Singer Atilla has a strong connection to the punk scene, and he lends his raspy voice to the tracks 'Only Death' and 'Commando.' 'In Defense Of Our Future' features old bandmate Messiah singing vocals and 'Hellnation' features another old bandmate Billy Maniac signing vocals. These four songs surprisingly don't stray too far from the originals which will attract punk fans and black metal fans alike. Additionally, the album artwork was done by artist Daniele Valeriani who previously designed the artwork for "Daemons."
Atavistic Black Disorder / Kommando shows that Mayhem have not lost their edge. They have continued to keep that hellfire burning inside and delivers that same influential black metal sound they have stuck with over the last three decades. This E.P. showcases the evolution of Mayhem over the years while staying true to their roots. These 7 songs turn it at a total of 24 minutes all together and will satisfy the fans of this legendary band and the black metal scene altogether. Fans of 80's punk will appreciate the very well done three cover songs included.
Tracklisting:
01. Voces Ab Alta
02. Black Glass Communion
03. Everlasting Dying Flame
04. In Defense Of Our Future (DISCHARGE cover)
05. Hellnation (DEAD KENNEDYS cover)
06. Only Death (RUDIMENTARY PENI cover)
07. Commando (RAMONES cover)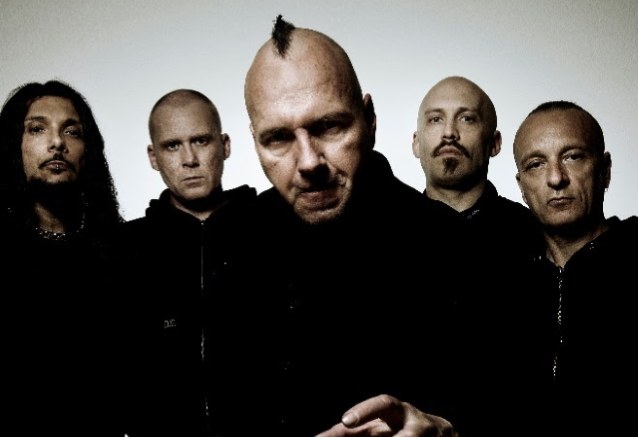 MAYHEM consists of:
Necrobutcher – Bass
Hellhammer – Drums
Attila – Vocals
Teloch – Guitar
Ghul – Guitar