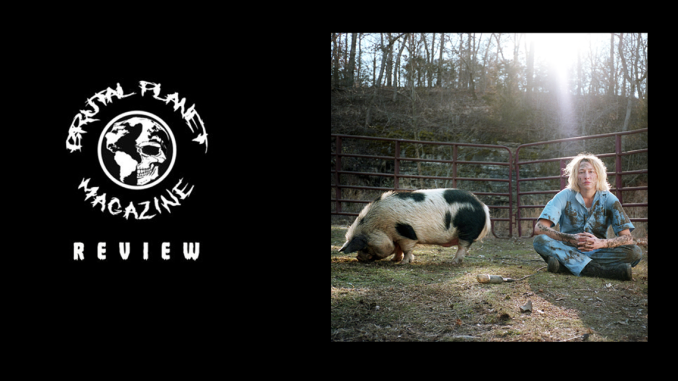 For starters, The Bobby Lees have a shit ton of punk rock credibility. Former Black Flag vocalist Henry Rollins brought them to Ipecac Recordings where Mike Patton and Greg Werckman signed them. In addition to Rollins, Iggy Pop, Debbie Harry… several punk icons have shown support for the Woodstock, N.Y. based band. They make music that is punk in spirit and soul; unfettered and resolutely honest. Their new album Bellevue is a testament to this statement. It has a very raw, indie "DIY" sound that calls to mind bands like Fugazi and Sonic Youth.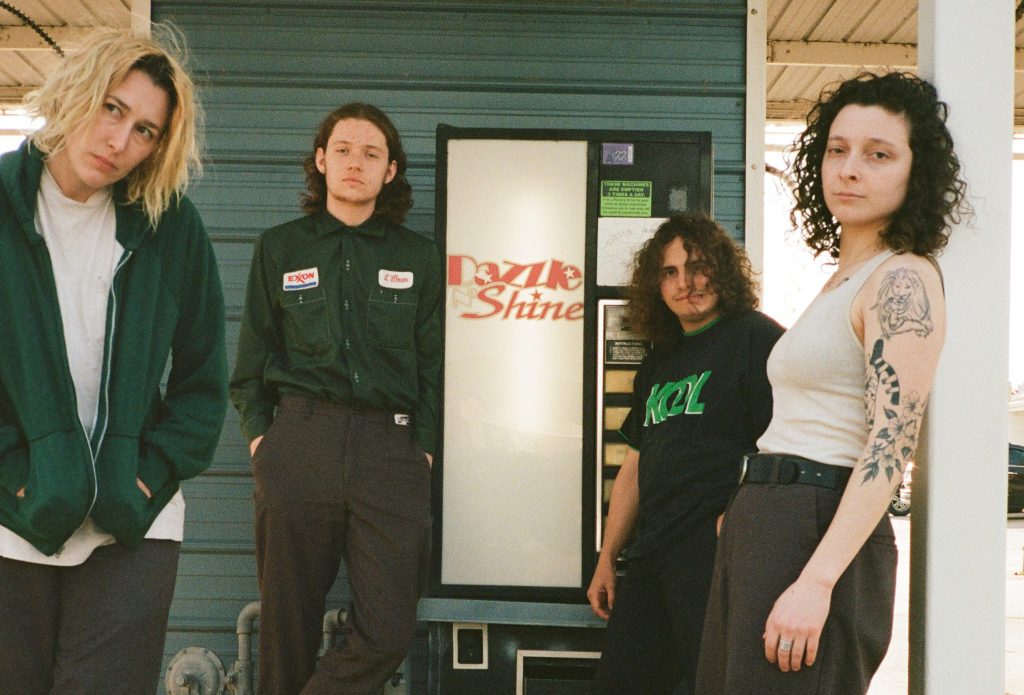 About the songwriting for Bellevue, lead vocalist / guitarist Sam Quarin confessed: "I felt like something was eating me alive inside, and I had to get it out in a creative way or die, I guess the pain of NOT doing it became greater than the fear of doing it, so I had no choice but to try."
The result of Sam's trying, along with her bandmates Macky Bowman [drums], Nick Casa [guitar], and Kendall Wind [bass], culminated in the band's latest release "Bellevue". With intelligent and thoughtful songwriting, The Bobby Lees have a gritty and minimalist sound that screams indie punk rock. It fills a much needed void in rock music at this point in time.
The band's Ipecac Recordings' debut album was recorded live in the studio with producer Vance Powell (Jack White, Chris Stapleton, The Raconteurs). "Usually when I write the songs, they're pretty simple" Sam explains. Kendall helps make them more exciting, and the whole band adds their own parts to make it a fully flushed out thing. Vance helped transform some of the tracks into something we never could have done on our own."
"I named the album Bellevue because when I listen back, I hear someone going through that stuff, who is now able to laugh about it and have fun re-telling the stories," Sam continued. "It's a reminder for me that the most painful and intense things I go through end up being the most rewarding creatively." 
"Dig Your Hips" was the first single released from the album. It has an energy similar to a band like At The Drive-In, raw indie punk that doesn't compromise or care about being polished.
"Hollywood Junkyard" is one of the highlight's on the album. This track and a few others were previously teased by the band on their Hollywood Junkyard EP.
One of those songs "Ma Likes to Drink" translates a decidedly dark subject into a rip-roaring rocker proven on the road and ready to provoke. "We rarely play new stuff live, but we tested this one out and people went crazy, so we're excited to release it and start playing it live again."
The track "Strange Days" is a very stripped down song that shows another side of the group altogether. In between menacingly bass-y piano, Sam's vocals crack and crest over the minimal soundscape as she muses about "a Murakami dream."
One of the stand-out tracks on the album for my money is "Greta Van Fake" a song that directly calls out the band Greta Van Fleet. The title pretty much says it all but Sam's lyrics make it crystal clear who she is talking about:
"You think you're Robert Plant
But you're a joke you're a wannabe baby
I watch ya from the crowd as you fake it
Now watch us from the ground as we make it."
The song doesn't seem unprovoked though. In the course of the track Sam mentions an incident where the members of Greta Van Fleet may have said some less than encouraging things to her:
"Oh, do you remember that time when you said to me?
That I should just stay in the background where I was meant to be?"
This record is heavy because of how raw and authentic it is and it solidifies The Bobby Lees as a band to watch. Despite their growing popularity, the band still seems incredibly well grounded. When asked what she hopes the response to Bellevue will be, Sam replies:
"When I hear something I like or connect to, I feel less alone and I get some hope to keep going. It gets me out of my own story. My only hope would be that maybe this record does that for someone else"
You can connect with The Bobby Lees new album "Bellevue" anywhere fine music is streamed or sold on Friday, Oct 7th.