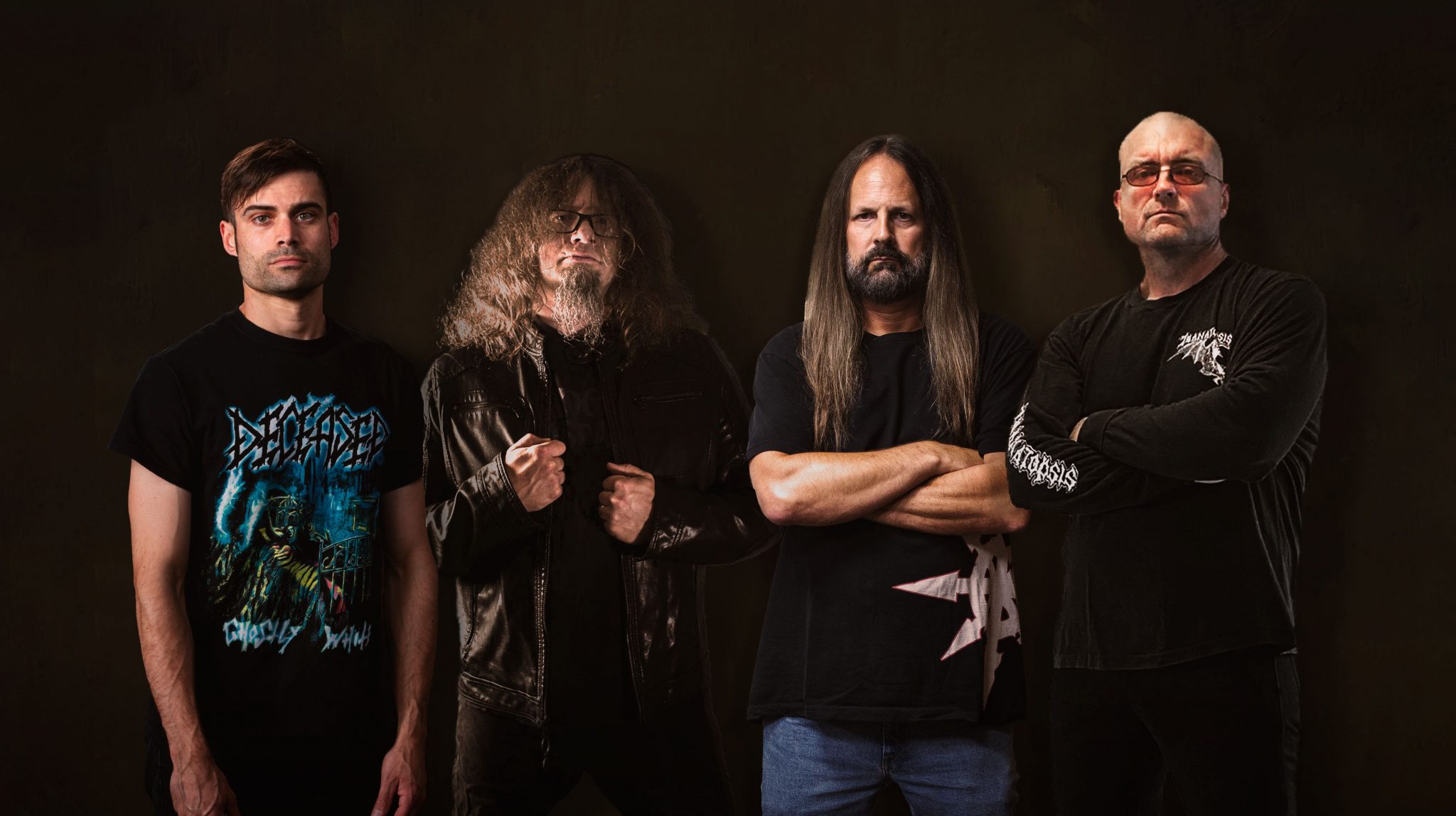 "Initiation" Out October 23, 2020 via Extreme Metal Music
California's Thanatopsis are releasing the new single "Consequence", off the upcoming debut album "Initiation" due out October 23, 2020 via Extreme Metal Music.
The band comments about the song: "'Consequence' is one of the newer songs that was written for the Initiation album. 'Consequence' is basically about the uprising of the common man against population control perpetuated by the ruling class, and the subsequent formation of underground resistance. The epic nature, aggressiveness, and twists in this song make for a listening experience that we believe will resonate with our audience."
Listen to "Consequence":
YouTube
Spotify
iTunes (Instant Grat)
"Initiation" album pre-order CD http://bit.ly/Thanatopsis_CD
THANATOPSIS – Consequence(Official Visualizer)
Listen to the previous single "Embodiment":
YouTube
Spotify

ABOUT:
After a hiatus, 3/4 of the band has reunited along with the new addition of drummer Jason Borton (Jungle Rot, Arkaik) to offer their debut full-length, which features past recordings that are given a second life and a chance to be heard by a broader audience along with new unheard material. The album was recorded at Trident Studios with renowned producer Juan Urteaga (Exodus, Testament, Machine Head).

The overall album experience shares eight old school thrash/death metal influenced tracks that are an emotionally twisted ride of violently catchy brutality. With themes that include corruption, occultism, murder, revolt, and loss of faith, Thanatopsis delivers an album that keeps the listener engaged from start to finish, with a sound unlike any other.
Track Listing:
1. The Age of Silence
2. Embodiment
3. Consequence
4. Malfated
5. Initiation
6. Your Demise
7. Grim
8. Suffersystem

Album Credits:
Produced, Mixed, and Mastered by Juan J. Urteaga at Trident Studios, Pacheco, CA, Co-Produced by David A. Couch
Artwork by Matt Cavotta
Layout by Arturo Hernandez
Art Concepts and Direction by David A. Couch
Thanatopsis logo by Brutal Disorder

John Bishop – Vocals
David A. Couch – Guitars
Thom Hall – Bass
Jason Borton – Drums

Additional vocals by Juan J. Urteaga
Drums, Bass, and Vocals recorded at Trident Studios, Pacheco, CA
Guitars recorded at Metal Command Center, Parker, CO

More info:
Extremetalmusic.com
Thechaoticorder.com
Facebook.com/MalfatedOne
Instagram.com/thanatopsis666

– 30-

"This new song definitely has a strong and very tasty old-school flavor.It's a sinister, high-octane death metal rush right out of the gate, but the song really reaches escape velocity at about the 2:00 mark when guitarist David Couch launches a jaw-dropping guitar solo over a memorable melody. – No Clean Singing (Reviewing the song "Your Demise")