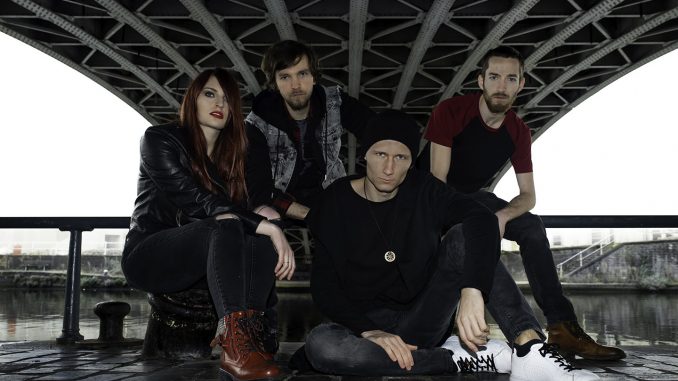 CELLAR TWINS – Selfear (Official Music Video)
Belgian melodic rockers Cellar Twins are re-releasing today their highly acclaimed album "Duality" via Rockshots Records. To celebrate the event, the band is also sharing the new video "Selfear", available on YouTube: https://youtu.be/gTqXf1xk6kE
"Selfear" is a punchy song that questions the fact of being versus pretending to be, as well as the difference between what is shown and what is felt. It's about living underneath a mask and the irreversible damages it can create.
A combination of ten infectious hook-laden tracks that blends raging modern instrumentals with powerful yet clear vocals, "Duality" can be enjoyed by laidback rockers to full-on metalheads. Fans of their 2017 EP, which was more rock/hard rock-oriented will notice the band has taken a heavier path regarding the songwriting while retaining clarity in the vocals, which has become their unexpected trademark combination.
Depiction of life itself with all its uplifting and crushing moments, expressed with anger, fear, joy, and doubts, "Duality" is a deep internal exploration where two messages arise. The first one being that each story always has two sides and the second one being, that even when going through hell, hope must always prevail.
"Duality" is now available on all the major physical and digital stores:
Listen/Stream: https://smarturl.it/CellarTwins
CD: https://bit.ly/Duality_CD
Formed in 2014, Cellar Twins debut their first sounds in 2017 with their debut self-titled EP and lead single/music video "My Shell". The EP was the band's stepping stone to greatness with its heavy rock riffs, soaring lead lines, deep lyrics and just all-around good time listen with its Belgian progressive / alternative rock flare.

Over the years, Cellar Twins have offered fans an intense journey into a unique universe where light and darkness, passion and rebellion all combine to showcase a multitude of musical horizons and assert itself as a new image of rock music. They have appeared on multiple Belgian festivals such as the Kraken Metal Festival, Bear Rock, and American Rock Festival plus have participated in Wacken Open Air's Metal Battles.

Previous Music Videos:
"$olace"
"Millenium"
"Molotov Parade"
"My Shell"
Track Listing:
1. Millenium
2. Molotov Parade
3. Cloud Walker
4. Selfear
5. Social Waste
6. Antithesis
7. Wovoka
8. Tales of autumn
9. $olace
10. Promesse
Produced by Cellar Twins
Mixed by Jeff Sternon
Photo by Chris Lyon et Lola Zerbo
Artwork by Chromatorium Music
For more info:
Rockshots.eu
Facebook.com/cellar.twins
Instagram.com/cellartwins