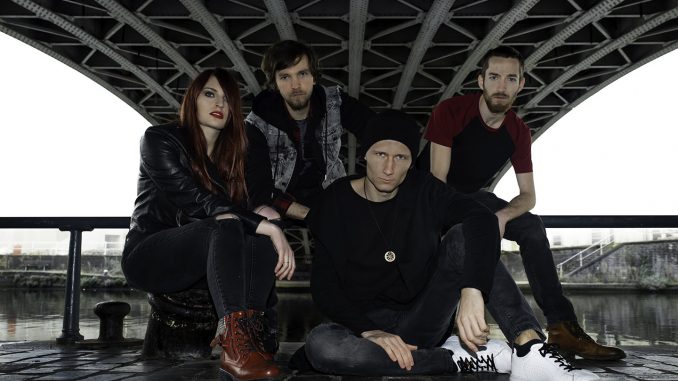 ROCKSHOTS RECORDS: the new single and video "Millenium"
+ Re-Release Date January 29, 2021 via Rockshots Records
+ album pre-order
Earlier this month, Rockshots Records announced they will be re-releasing Belgian melodic rockers Cellar Twins' compelling 2019 full length "Duality" on January 29, 2021.
A combination of ten infectious hook-laden tracks that blends raging modern instrumentals with powerful yet clear vocals, "Duality" can be enjoyed by laidback rockers to full-on metalheads. Fans of their 2017 EP, which was more rock/hard rock-oriented will notice the band has taken a heavier path regarding the songwriting while retaining clarity in the vocals, which has become their unexpected trademark combination.
Depiction of life itself with all its uplifting and crushing moments, expressed with anger, fear, joy, and doubts, "Duality" is a deep internal exploration where two messages arise. The first one being that each story always has two sides and the second one being, that even when going through hell, hope must always prevail.
"Listening to Duality is like getting a free ticket for an intense journey into a unique universe where light and darkness combine." adds the band.
In support of the re-release of "Duality", Cellar Twins is sharing a new music video for the track "Millenium". An authoritative song where the intricate nature of toxic relationships is explored.
"Like severing a dying limb, it's about fighting against both yourself and others to seek redemption, whatever the cost might be."
Listen to "Millenium":
Youtube: https://youtu.be/kg50meq4IBk
Spotify: https://spoti.fi/3oSC4OV
Apple Music: https://apple.co/34cwZJo
Album pre-order https://bit.ly/Duality_CD
CELLAR TWINS – Millenium (Official Music Video)
Formed in 2014, Cellar Twins debut their first sounds in 2017 with their debut self-titled EP and lead single/ music video "My Shell". The EP was the band's stepping stone to greatness with its heavy rock riffs, soaring lead lines, deep lyrics and just all-around good time listen with its Belgian progressive / alternative rock flare.

Over the years, Cellar Twins have offered fans an intense journey into a unique universe where light and darkness, passion and rebellion all combine to showcase a multitude of musical horizons and assert itself as a new image of rock music. They have appeared on multiple Belgian festivals such as the Kraken Metal Festival, Bear Rock, and American Rock Festival plus have participated in Wacken Open Air's Metal Battles.

Previous Music Videos:
"Molotov Parade"
"My Shell"
Track Listing:
1. Millenium
2. Molotov Parade
3. Cloud Walker
4. Selfear
5. Social Waste
6. Antithesis
7. Wovoka
8. Tales of autumn
9. $olace
10. Promesse
Produced by Cellar Twins
Mixed by Jeff Sternon
Photo by Chris Lyon et Lola Zerbo
Artwork by Chromatorium Music
For more info:
Rockshots.eu
Facebook.com/cellar.twins
Instagram.com/cellartwins
– 30 –
"I saw them at Kraken Metal Rock fest last year and was blown out of my socks. I would love to see it performed on stage again!" – Snoozecontrol
"When I listened to their first album I regretted not having heard about Cellar Twins before… We at metal-heads.de will certainly keep an eye on them." – Metal-Heads.de
"All the elements are there and clearly Cellar Twins have talent." – Games, Brrraaains & A Head-Banging Life
"We have listened to a lot of music this year but « Duality » is without a doubt one of the best albums." – Independant Music Showcase
"This is really an ultra-professional sounding band… This record contains but only good songs and for the band it seems so easy to hold the attention of the listener… This is a band that is able to make it worldwide… It has been a long time ago I was so impressed by a Belgian band… Musical wise these lads don't have to learn any lessons." – Metal To Infinity
"Cellar Twins can be proud of its first full-length." – White Room Reviews