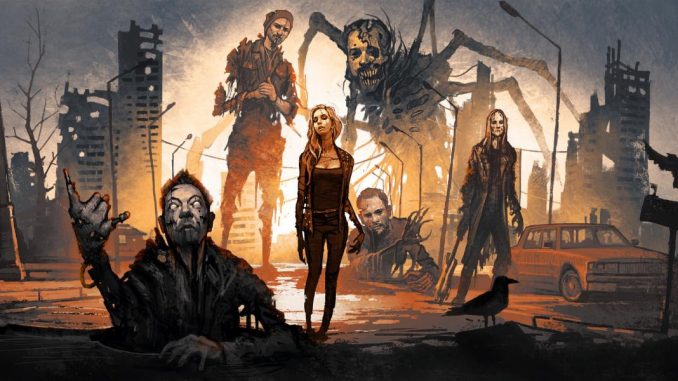 Classical metal collective LOST SYMPHONY, whose third album, Chapter III, is available today, has revealed a powerful video for the album's "My Last Goodbye," featuring a performance from the late All That Remains guitarist Oli Herbert.
LOST SYMPHONY was set in motion when multi-instrumentalist and producer Benny Goodman invited guitarists Kelly Kereliuk and Conrad Simon to add another dimension to the classical demo he had composed. An early recording of "Leave Well Enough Alone," which appeared on the band's Chapter II album, made its way to Herbert, who quickly jumped aboard as a chief collaborator.
"I wrote 'My Last Goodbye' in 2004 as an homage to my friend Jimmy who took his life," says LOST SYMPHONY's Benny Goodman. "I never used it and decided to try using it again but still didn't release it. When I showed it to Oli he loved the progression and we intended it as a tribute song in general, not as our actual last goodbye to him. But that's what it has become. Oli was not just an amazing composer, performer and guitarist, but one of my favorite people I've had the privilege of calling a friend."
"My Last Goodbye" also features guest performances by guitarists Matt LaPierre and Ryan Formato.
"Working with LOST SYMPHONY was a dream made into reality," Formato says. "Benny Goodman was able to assemble an all-star cast of musicians with diverse backgrounds and formulated incredibly creative songs that allowed the artistry of each musician to flourish. He provided a canvass that allowed each musician to paint with their own signature. I am honored to have been part of the LOST SYMPHONY experience as I was able to shred, side by side, with guitar greats such as Oli Herbert, Marty Friedman, Nuno Bettencourt, Alex Skolnick and Matt LaPierre."
The collective founded by Goodman and comprising his brother Brian (compositions, arrangement), Cory Paza (bass, guitar), Kelly Kereliuk (guitar), Paul Lourenco (drums), and Siobhán Cronin (violin, viola, electric violin) has once again welcomed a revolving cast of virtuosos to join them for Chapter III. This installment includes Marty Friedman, Alex Skolnick, Nuno Bettencourt, Richard Shaw, Angel Vivaldi, Jeff Loomis, David Ellefson, Jimi Bell, Matt LaPierre, Joey Concepcion, Oli Herbert, Matt LaPierre and Ryan Formato.
Chapter III track listing:
1. Denial of Anger (feat. Marty Friedman, David Ellefson, Jimi Bell and Matt LaPierre)
2. Bargaining Depression (feat. Marty Friedman, David Ellefson, Joey Concepcion and Jimi Bell)
3. Acceptance (feat. Alex Skolnick, Angel Vivaldi and Richard Shaw)
4. Decomposing Composers (feat. Jeff Loomis, Jimi Bell, Matt LaPierre and Joey Concepcion)
5. Take Another Piece (feat. Marty Friedman, Nuno Bettencourt, Alex Skolnick and Richard Shaw)
6. My Last Goodbye (feat. Oli Herbert, Matt LaPierre and Ryan Formato)
With the release of last year's Chapter II, LOST SYMPHONY members Benny Goodman, Siobhán Cronin and Cory Paza also launched the 2020'd podcast to create a podcast to provide a vehicle for their pent-up creativity. The modern-day triumvirate called up some of their most interesting and successful friends, including recording artists, touring musicians, music industry experts, TV personalities, even a billionaire, and asked these friends to give us their take on current events as well as to share some of their wildest entertainment memories.
2020'd is a series of no-holds-barred discussions. chocked-full of insider information that explores the various paths that lead their highly successful guests to their unique lifestyles and prominence in the entertainment industry. Paramount in the podcasts is a healthy serving of rock n' roll war stories that give you a peek behind the-curtain of the entertainment industry.
Previous episodes have featured a diverse lineup up musicians, music and business executives and entertainment personalities, including guitarists Angel Vivaldi, Rusty Cooley, Kelly Kereliuk, Steve Stevens, Matt LaPierre, John Donais, Brock Richards, Shani Kimelman and Steel Panther's Satchel, drummers Shannon Larkin, Dave Abruzzese, Paul Lourenco, Jason Costa, Rodolfo Zuniga and Adam Gilbert, music producer Ulrich Wild, music industry professionals Jason Lekberg, Steve Wood, Paul Geary, Amy Sciaretto and Dan Beck, DJ John Garabedian, concert promoter Dan Hartwell, vocal coach Elizabeth Zharoff, reality stars Jeff Schroeder, Alex Boylan, Cara Maria Sorbello and Paulie Calafiore, business executive Ernie Boch Jr., and filmmaker Drew Ann Rosenberg.
Upcoming on 2020'd:
Jul 11 – Mark Tremonti (Alter Bridge, Creed)
LOST SYMPHONY online:
2020'd online: