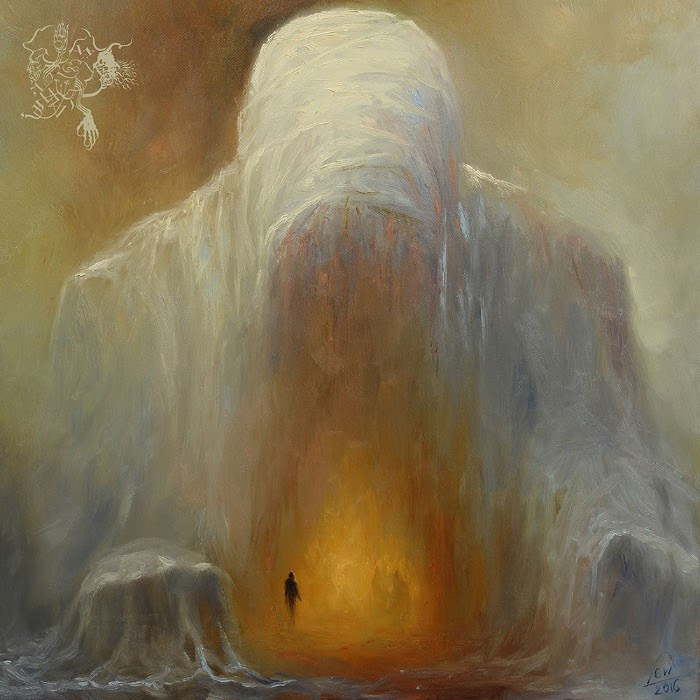 New album, "Walk Beyond the Dark," out November 15
Photo: Tara Dunleavy
US black metal icons
ABIGAIL WILLIAMS
reveal more of their anticipated fifth record,
Walk Beyond the Dark
, with new single "Ever So Bold."
Premiered via Kerrang!, listen and watch "Ever So Bold" here: https://youtu.be/gjy7Xd-mNYw.
Black sheep of the Black Metal scene. Outcasts and outsiders since the very beginning. Somehow,
ABIGAIL WILLIAMS
are still alive, still thriving, still creating, whilst so many of their critics and competitors have fallen by the wayside.
The band return with their boldest and most diverse offering to date: their fifth record, Walk Beyond the Dark, to be released November 15 via Blood Music.
Equal parts introspection and extremity,
Walk Beyond the Dark
is a testament to the band's journey across the years; all the miles they've travelled, all the trials endured, all the mud thrown at them, all to keep doing what they love, on their own terms and without compromise.
Throughout all of these storms and tribulations remains band leader and songwriter, vocalist, and mastermind Ken Sorceron. In so many ways, Sorceron himself is ABIGAIL WILLIAMS, its heart, mind, and spirit. Deftly wielding the forces of light and dark in skilled measure. Icy guitars and bleak atmospheres encircle. Rapturous bursts of string accompaniments penetrate the melancholic futility of shadow and despair. Powerful guitars shift between slithering rhythms, contemplative grooves, and all-out assaults.
Songs like visceral opener "I Will Depart" and the torrential "Into the Sleep" take aspects and elements from each of the band's previous iterations – the gleaming metallic riff-work of In The Shadow of a Thousand Suns, the seething rage of In the Absence of Light, the grim grandeur of Becoming, the moody melodic menace of The Accuser – and weave them together into something that's far more than the mere sum of its parts.
ABIGAIL WILLIAMS
will be touring North America with
Ensiferum
,
Kalmah
and
Aenimus
. Dates as follows:
Nov. 14 – Richmond, VA – The Broadberry
Nov. 15 – Reading, PA – Reverb
Nov. 16 – Ottawa, ON – Maverick's
Nov. 17 – Montreal, QC – Corona Theater
Nov. 18 – Toronto, ON – The Opera House
Nov. 19 – Chicago, IL – Reggies
Nov. 20 – Kansas City, MO – The Riot Room
Nov. 21 – Denver, CO – Oriental Theater
Nov. 23 – Calgary, AB – Dickens
Nov. 24 – Vancouver, BC – Rickshaw Theater
Nov. 25 – Seattle, WA – El Corazon
Nov. 26 – Portland, OR – Bossanova Ballroom
Nov. 27 – Oakland, CA – Metro Opera House
Nov. 29 – Los Angeles, CA – Echoplex
Nov. 30 – San Diego, CA – Brick by Brick
Dec. 1 – Mesa, AZ – Club Red
Dec. 2 – El Paso, TX – Rockhouse Bar & Grill
Dec. 3 – Dallas, TX – Gas Monkey Live!
Dec. 5 – Lexington, KY – Manchester Music Hall
Dec. 7 – Boston, MA – Paradise Rock Club
Dec. 8 – Brooklyn, NY – The Warsaw
Walk Beyond the Dark tracklisting:
1. I Will Depart
2. Sun and Moon
3. Ever So Bold
4. Black Waves
5. Into the Sleep
6. Born of Nothing
7. The Final Failure