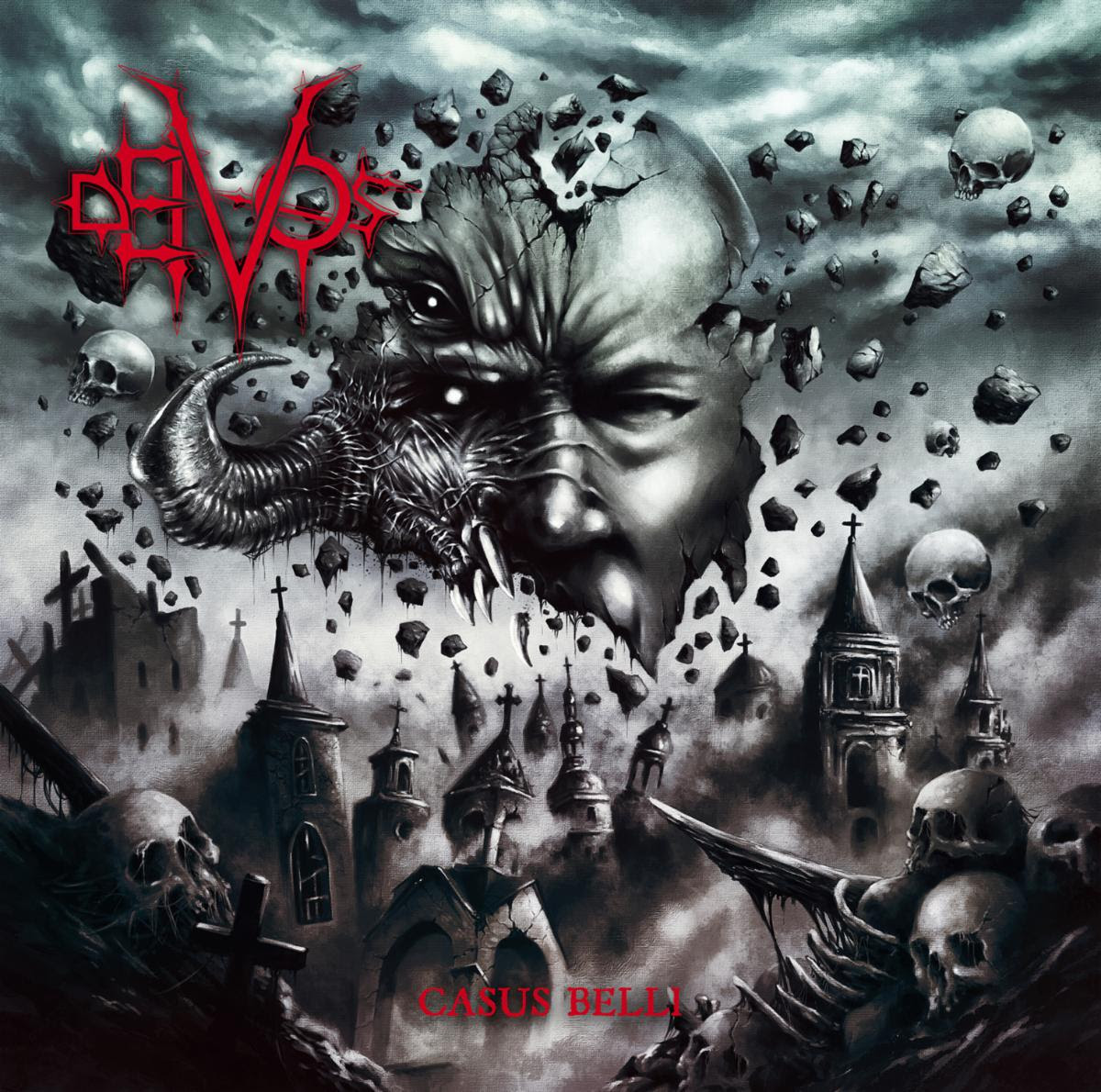 DEIVOS: Sixth Album From Polish Death Metal Band, Casus Belli, To See November Release Through Selfmadegod Records; "Ataraxy" Now Streaming
[photo by Marcin Studziński]
Lublin, Poland-based death metal destroyers DEIVOS present the band's annihilating sixth studio full-length, Casus Belli. The album is now confirmed for November release through their allies at Selfmadegod Records, who has posted the lead single, "Ataraxy."
With the drums recorded at Roslyn Studio in March 2019, the bass recorded at Kamil Home Studio in August 2019, the bulk of DEIVOS' Casus Belli including guitars and vocals were handled at Zed Studio in Chechło Poland, as were several of the band's prior albums. The record was also mixed and mastered at Zed Studio by Tomek Zalewski and completed with album art by Maciej Kamuda (Sleep, Coffins, Trauma, Pathology).
Stream "Ataraxy," the lead single from DEIVOS' Casus Belli, at
THIS LOCATION
.
Devotees to the brutal death metal of Suffocation, Cryptopsy, Decapitated, Yattering, and similar acts are highly advised to explore the torment of DEIVOS.
Selfmadegod Records will release
DEIVOS
'
Casus Belli
on CD, including a limited boxed edition, and digital formats on November 29th. Find physical preorders at the label webshop
HERE
and watch for additional audio samples and more to be issued in the days ahead.
DEIVOS originated in 1997, releasing their first demo, Praised By Generations, in 1999. In 2003, they released the Hostile Blood MCD through Butchery Music, the EP enthusiastically accepted by the underground death community. In 2004, the band started to write new material for their first record which was ultimately recorded in January and February 2006 at the famous Hertz Studio (Decapitated, Vader). The record, entitled Emanation From Below, was released in Poland by Empire Records in November 2006. Thanks to Metal Mind ProductionS, in January 2008 the record was subsequently released in Europe and then in the US in 2008.
At the end of 2008 the band once again entered Hertz studio to record their second album Gospel Of Maggots, the album gaining the attention of Unique Leader Records who released it in February 2010. Following lineup changes, the band revisited Hertz Studio in February 2011 to record their third full-length effort, Demiurge Of The Void, which was also released by Unique Leader in September 2011.
Following a four-year gap, DEIVOS signed with Selfmadegod Records for the release of their crushing Theodicy album in February 2015. The band's Endemic Divine album followed through Selfmadegod in February 2017, and the band's more rapid recording and releasing schedule now continues in 2019 with the November 2019 release of their sixth album, Casus Belli.
DEIVOS:
Tomasz Kołcon – guitars
Krzysztof Saran – drums
Piotr Bajus – guitars
Kamil Stadnicki – bass Hubert Banach – vocals
Casus Belli Track Listing:
1. Casus Belli
2. Parallel Gods
3. Bitter End
4. Victims
5. Achiever of Nothing
6. Ataraxy
7. Nuclear Wind
8. Prayer Of Disavowed