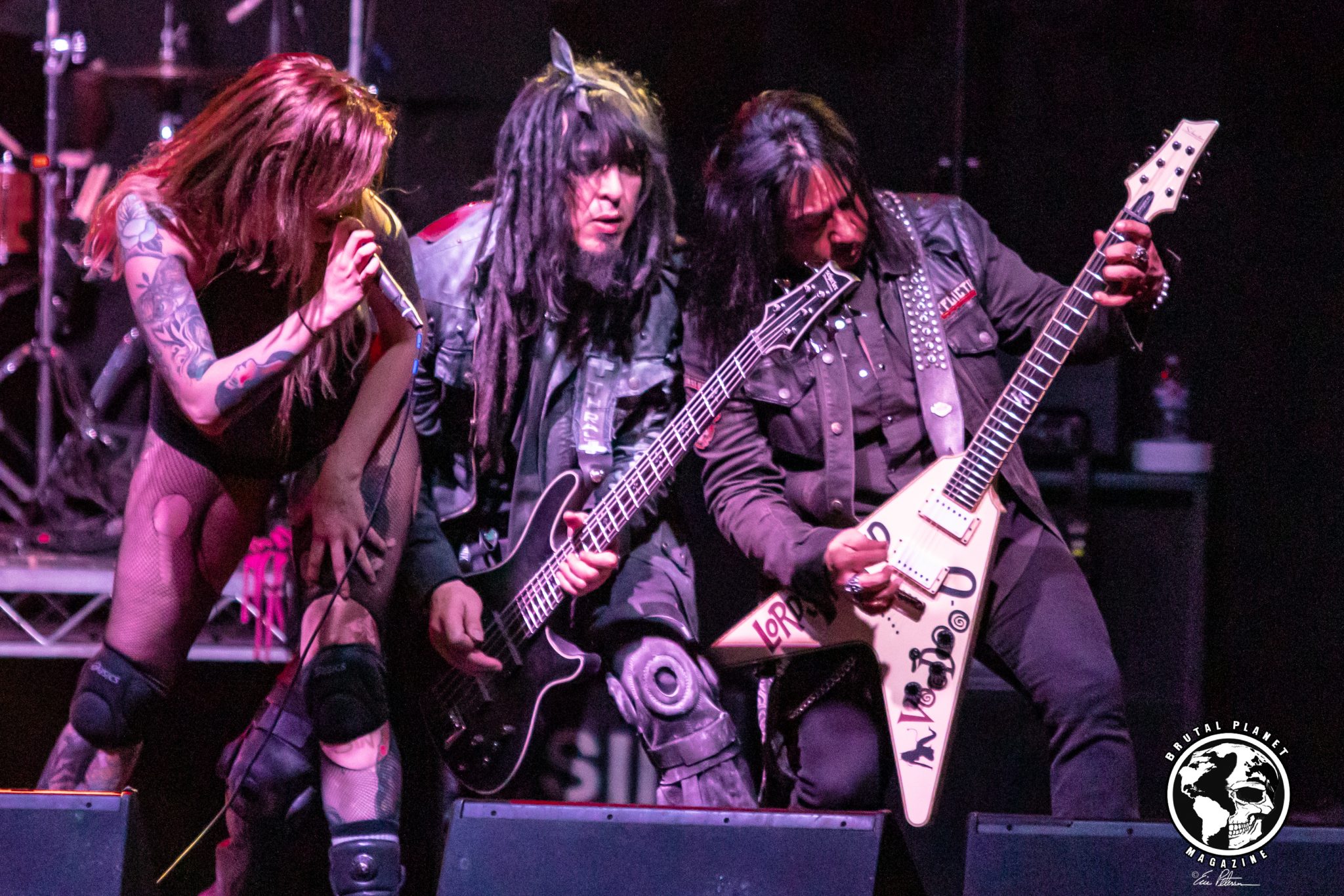 The sexual circus also known as the "Pretty in Kink" tour featuring the Lords of Acid made a stop in Salt Lake City on Friday March 1, 2019 at The Complex. The bands on the tour brought fetishes new and old with them.
[metaslider id="3469″]
Starting off the night was Gabriel and Apocalypse who are not new to the scene but may be one of the bands you may not have heard before. You will soon. They are amazing live and bring energy to the stage that is refreshing and intense. Led by Lindy Gabriel, the band of misfits got the crowd moving with original material and mixed in a cover of Midnight Oil's "Beds are Burning."
[metaslider id="3525″]
Up next was the classic fetish metal band Genitorturers. They played songs from their career spanning back to 1993. The on-stage humiliation of fans was not in the set this tour but there was plenty of sex based music and props in the set. The band showed no signs of slowing down as they tore through the performance.
[metaslider id="3570″]
After a short break was Orgy. If you are thinking that names sounds familiar, it is because it does. They had a breakout hit in 1998 with their cover of New Order's "Blue Monday." Singer Jay Gordon was in a medical boot for the performance but that didn't stop him from using every inch of the stage. In addition, Gordon used the audience to help sing "Blue Monday."
[metaslider id="3581″]
Then it was time for Lords of Acid. The house lights dropped and the introduction music to "Sex Bomb" began. Founding member Praga Khan made his way to his keyboards as the rest of the band followed. The last to appear was singer Marieke Bresseleers. She commanded attention and at one point brought an audience member on stage adorning them with a leash. The show was full of sexual innuendo as well as a liberating undertone to sexuality. Throughout the set, Sin Quirin's guitar made what I thought would be a pretty pop like show, actually really heavy. The show continued and Lords of Acid played songs from their almost 30-year domination as one the top fetish bands of all time. During the show all types of sexuality was celebrated. There were no groups left out.
By the end of the show it became quite clear to me that this was not just a band for straight or gay audiences. It was a band for all audiences and Lords of Acid celebrated "Love" on whatever level each audience member wanted. If you want to see this show I recommend you find a date near you and check out an amazing live show.