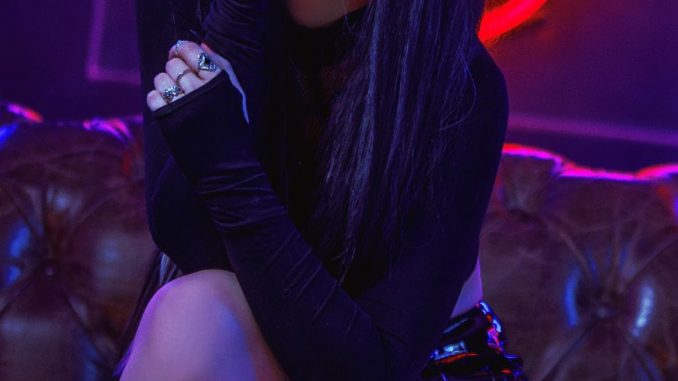 Exorcism Set for Release on June 11
LIVING DEAD GIRL has revealed artwork and pre-order information for Exorcism, the debut from the up-and-coming Canadian metal powerhouse.
"I am beyond thrilled to finally be able to share our debut record after four years of working on it," says vocalist Molly Rennick. "I was such a perfectionist with it. I kept scrapping entire EPs' worth of material and restarting, trying to nail the sound I was after. After working with Mitchell Marlow (Papa Roach, In This Moment, All That Remains), we were able to nail it. It's heavy and dark, but upbeat, fun and drenched in sexy attitude. The sound and vibe of this record are new and fresh, and I'm prouder of it than anything else I've done in my 22 years on this planet. I couldn't be any more excited to unleash it!"
Formed in 2017, LIVING DEAD GIRL's style is a unique combination of goth-inspired heavy metal meets fellow Canadian frontwoman Avril Lavigne, possessing an amalgam of genres including rock, metal, industrial, goth, pop and punk rock. The music perfectly encapsulates Rennick's personality, which she admits is a dichotomy of "one wears baby pink and Hello Kitty and listens to pop music, and the other a goth girl in fishnet stockings who listens to dark heavy metal." The 21-year-old Rennick's amazing vocal range sees her seamlessly switching from taunting, high-pitched croons, to menacing, harsh barks, to haunting growls with relative ease.
LIVING DEAD GIRL online: