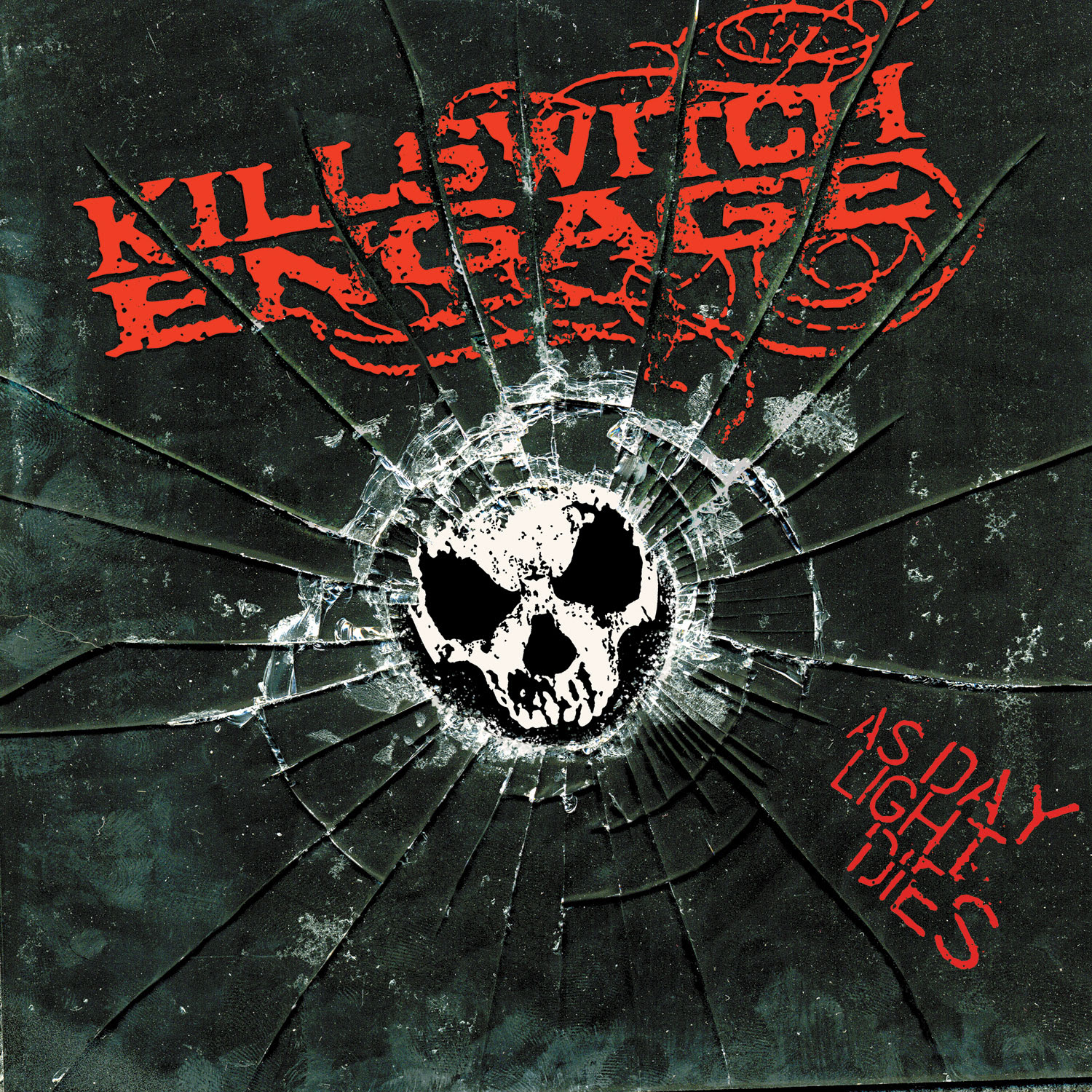 2006-RELEASED, GOLD-CERTIFIED ALBUM WAS PREVIOUSLY UNAVAILABLE IN THE TERRITORY
VINYL VERSION INCLUDES EXPANDED ARTWORK
KILLSWITCH ENGAGE's 2006-released album As Daylight Dies is available on vinyl in the U.S. for the first time ever through Run Out Groove Vinyl. Fans can pre-order the vinyl, which includes expanded artwork by bassist Mike D, here.
As Daylight Dies, which is the band's fourth album, is Gold-certified and is rapidly approaching Platinum status.
It was released by Roadrunner Records on November 21, 2006, and landed at #32 on the Billboard Top 200. It features the hit singles "My Curse" and "The Arms of Sorrow." At the time, All Music called the record "dynamite" and "Top 5 metal candidate of 2006, for sure," while Exclaim! christened it "the year's finest metalcore record, and will likely be remembered as the band's defining statement for years to come." Decibel proclaimed "what makes this album so addictive is not its brutality, but its hooks. Even the aforementioned piledrivers are laced with shamelessly full-throated choruses." Fans can read the definitive and archival interview about the album over at Revolver.
"It's funny how, in 2006, there wasn't even a thought about releasing this record on vinyl. And now, 14 years later, while we're all stuck at home, it's finally happening," says drummer Justin Foley. "The End of Heartache knocked down a lot of doors for us and set us up nicely for the release of Daylight. While we were making this record, we never envisioned that people would still care about it so many years later. This re-release is for all the fans that have carried this band to places we never dared dream were possible. Thank you, KsE fans."
"I'm wicked excited to have Daylight FINALLY come out on vinyl," says guitarist Adam Dutkiewicz. "This was such an important album in our career, and brings back a lot of great memories. I can't believe it's been 14 years since this album first came out… man, how time flies."
KsE recently celebrated two decades as a band with a comprehensive and in-depth 20-year timeline that documented so many of the band's memorable career milestones and storied history with plenty of captivating images. The clickable, scroll-through timeline boasts flyers from early shows, live shots from festival appearances, and fan tattoos. It also traces major tours, video shoots, album releases, Grammy nominations, lineup changes, and beyond. The timeline functions as a digital museum that effectively tells the complete KsE story The timeline was created specifically for KsE fans to enjoy and to reminisce. View the entire timeline on the band's official website at this location.
ABOUT KILLSWITCH ENGAGE:
Recently recognized by Forbes as "one of modern metal's most cherished acts," KsE first shook the structure of heavy music upon climbing out of snowy industrialized Western Massachusetts in 1999. The band pioneered a DNA-distinct and oft-imitated style, fusing thrashed-out European guitar pyrotechnics, East Coast hardcore spirit, on-stage hijinks, and enlightened lyricism that set the pace for what the turn-of-the-century deemed heavy.
2002's Alive Or Just Breathing, which followed an attention-getting, self-titled debut, earned its reputation as a definitive album and was named among "The Top 100 Greatest Metal Albums of the Decade" by Decibel and celebrated by everyone from Metal Hammer to Revolver. Original singer Jesse Leach departed the band in 2002 and was replaced by Howard Jones, who would front the band until Leach's return in 2012.
Along the way, KsE have garnered three GRAMMY®Award nominations in the category of "Best Metal Performance" in 2005, 2014, and 2020. They've received gold certifications for The End Of Heartache [2004] and As Daylight Dies [2006]. The group landed three consecutive Top 10 debuts on the Billboard Top 200 with Killswitch Engage [2009], Disarm The Descent [2013], and their career high best bow at #6 with Incarnate [2016]. The latter two releases would also both capture #1 on the Top Rock Albums and Top Hard Rock Albums charts. Their total streams have exceeded half-a-billion to date. Along the way, the band has shared stages with some of the biggest acts in the world and have sold out countless headline gigs in six continents across the globe. Their eighth full-length Atonement debuted #2 on the Billboard Top Album chart, #13 on the Billboard Top 200, and once again #1 on both the Top Rock and Hard Rock Album charts.
KsE have spent most of their career on the road, sharing stages with Iron Maiden, Slayer, Mastodon, Slipknot, and more. They've appeared as a featured attraction at OZZFest, Rock Star Energy Drink Mayhem Festival, Taste Of Chaos (With My Chemical Romance), Warped Tour, and more.
WATCH + LISTEN:
Watch the video for "The Signal Fire" here.
Listen to "Unleashed" here.
Watch the video for "I Am Broken Too" here.
KILLSWITCH ENGAGE ONLINE: