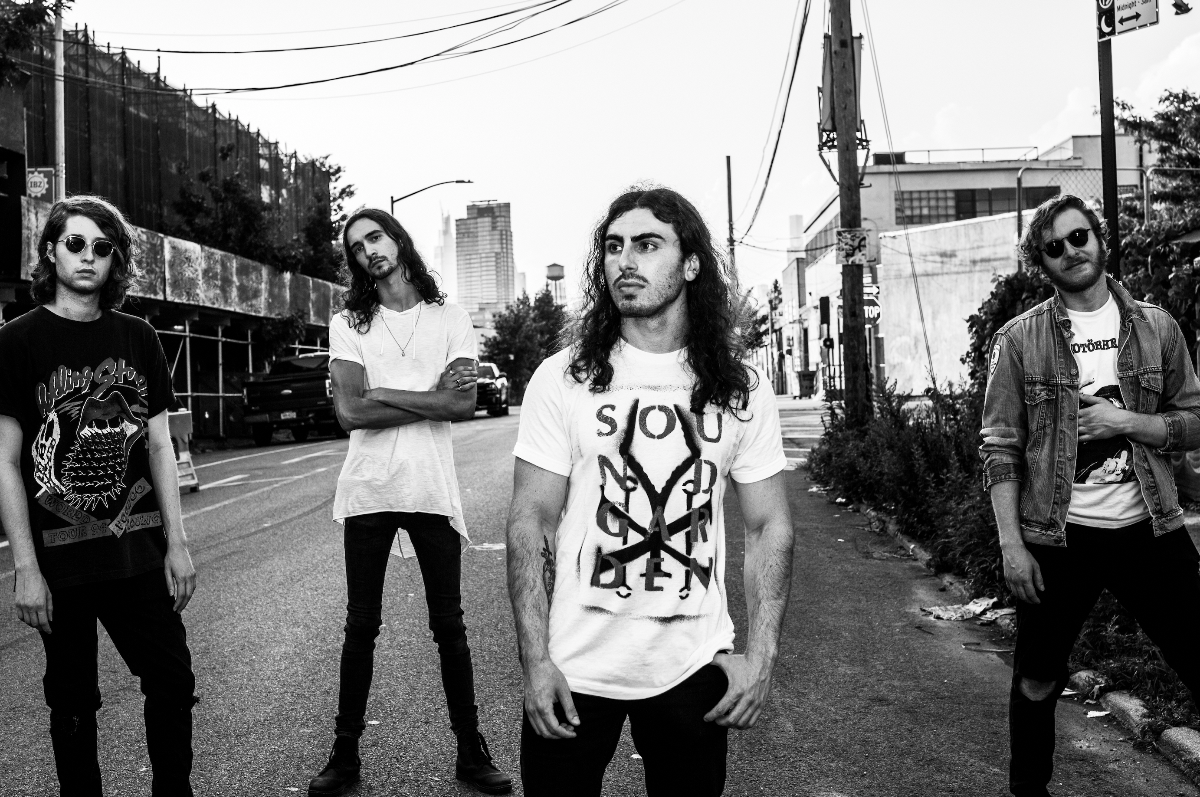 DELUXE EDITION OF SELF-TITLED DEBUT OUT NOVEMBER 19
BRKN LOVE, the brainchild of Toronto native Justin Benlolo, released their self-titled debut album earlier this year via Spinefarm Records. On November 19, the band will release a deluxe edition of the record, featuring four newly recorded tracks.
Today, the band shared the song "Crush." Listen here.
"We've all had a crush before — whether it be on a particular person, an inanimate object, or in this song's case, illicit drugs," says Benlolo, sharing insight into the song's weighty subject matter. "I knew this person back in high school and I guess you could say they were the first junkie I ever met. I was struck by their everyday life — constant back and forth of relapse and resolve. The song is written from the perspective of this person and how I saw them deal with their struggles. It's a serious subject matter, and as a band, we all hope that we can help anybody who is struggling with addiction of any kind. The song is meant to shed some more light on the many problems teenagers and young adults face."

Previously, BRKN LOVE shared their cover of Bishop Briggs' "River."
The album, produced by Joel Hamilton (Highly Suspect, Pretty Lights), was recorded live to tape, preserving a raw and real feeling in the riffing tempered by relatable and emotional lyrics.
The deluxe version of BRKN LOVE is available for pre-order here.

BRKN LOVE DELUXE TRACK LISTING:
"I Can't Lie"
"I See Red"
"Shot Down"
"Flies in the Honey"
"Papercuts"
"Seventeen"
"Toxic Twin"
"Complicated"
"Oxygen"
"Don't Panic"
"In Your Hands"
"Buried"*
"Crush"*
"River"*
"Bleeding"*
*New songs