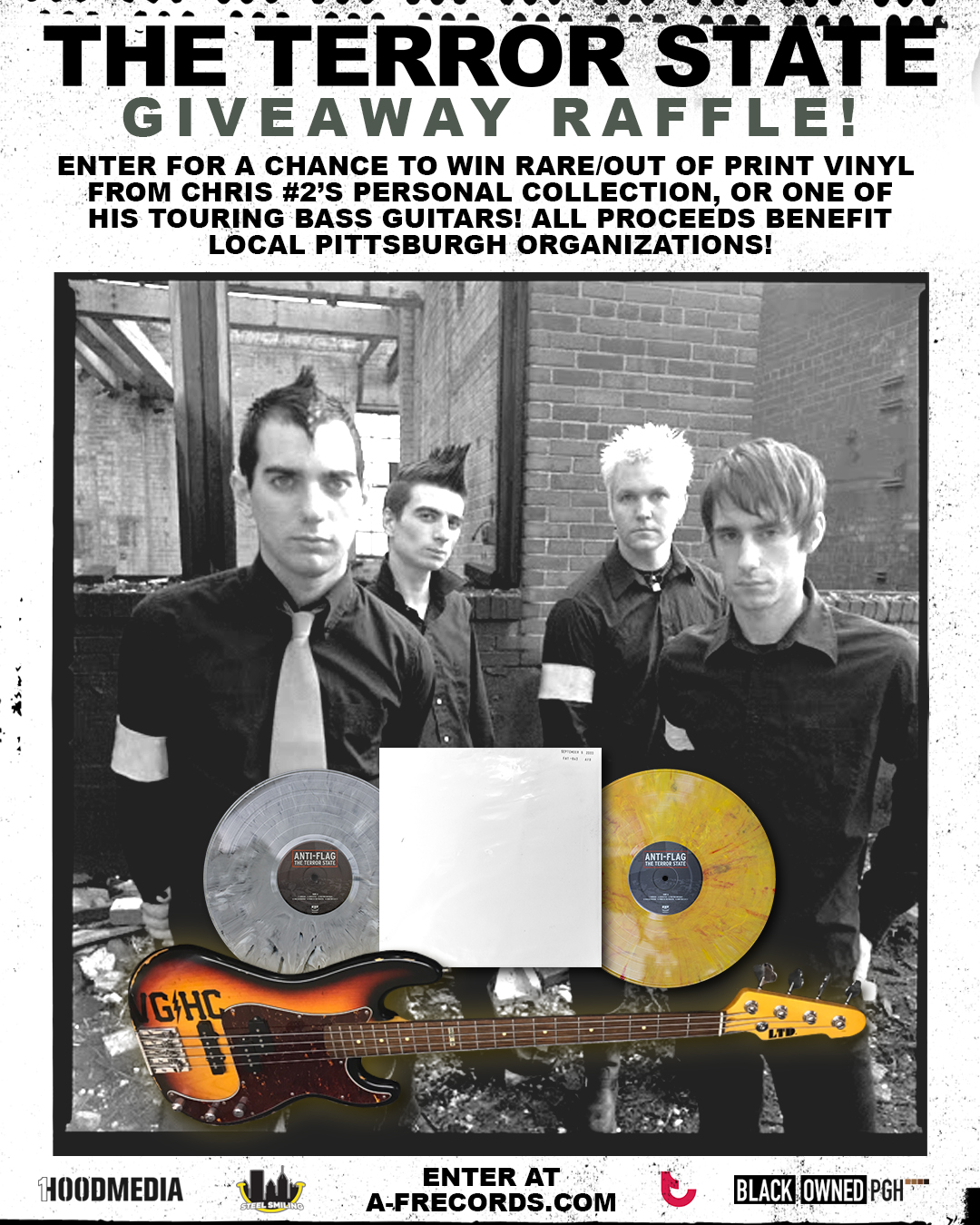 In an effort to support some of Pittsburgh's most inspiring Black-run
organizations, Anti-Flag have launched a new raffle with chances to win
rare/out of print copies of The Terror State.
Rare variants, as well as
an original, SEALED test pressing, are up for grabs as well as a chance
at winning one of Chris #2's touring LTD bass guitars.
All proceeds raised from the raffle will directly benefit:
Entries can be placed now with winners being chosen and contacted
around 7/23.