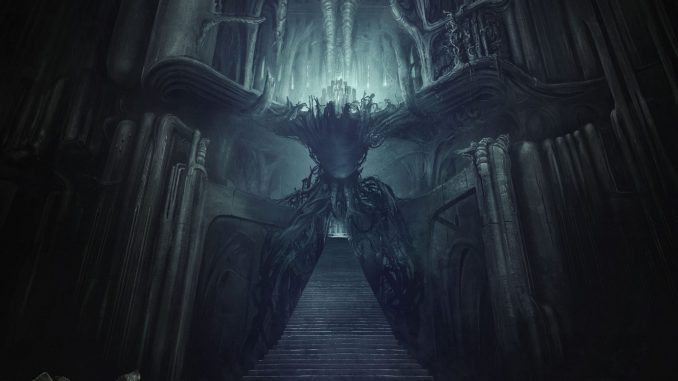 It's a dog eat dog world.  It seems like anyone can record and post their music to the internet for the world to hear.  How then can a band stand out from the rest?  There is a key to solving that mystery, and it seems like Zero Theorem has found it.  This Los Angeles-based band (was founded in 2017 and has already amassed over 8 million plays on streaming platforms. Now, they are releasing their third EP, The Killing II on January 22.  
Rightly named, "The Killing II" seems to pick up right where January 2020's "The Killing EP" left off. Zero Theorem teamed up with producer Kevin Churko (Ozzy, Hell Yeah, In This Moment) to give their fans something truly unique- heavy music combined with science fiction-based themes. The album begins with "Translucent," a single that was released on September 22, 2020. It is a strong track that has caused an earworm since I first heard it- and I'm not saying that in a negative way at all. This is exactly what good music should be- solid and catchy.
The next track, "Joke," is currently waiting to be released as the band's next single. It feels more aggressive than the band's other material- which makes sense considering the lyrical content. Caesar (Vocals) explains "The song 'Joke' reflects the illusory nature of the self, both in cyberspace and the physical world. No one is entirely what they may think or claim to be, even the most insightful among us. Moreover, today's technological trends and social platforms seem to have amplified our tendency toward self-delusion."
The first single the band released from this EP was "Swarm." It is a heavy song that sounds like a blend of 3Teeth, Five Finger Death Punch, and newer Ozzy Osbourne. The official animated video was released on YouTube last summer and has over 100,000 views. The last two tracks on "The Killing II" are "The Future" and "Waiting." The former really shows off the talent of drummer Jake Hayden while the latter brings a softer and more melodic feel. While "Waiting" may not be a classic ballad, it brings the perfect balance to a well written and well-produced album.
"The Killing II" will be available on all streaming platforms on January 22. Since so many bands have been greatly affected by the COVID-19 pandemic, my suggestion would be to support the band by purchasing this EP. In an age of generic metal, Zero Theorem has found the secret to stand out from the rest and have positioned themselves to stay in the lead. I highly recommend them to any fan of hard rock or metal.