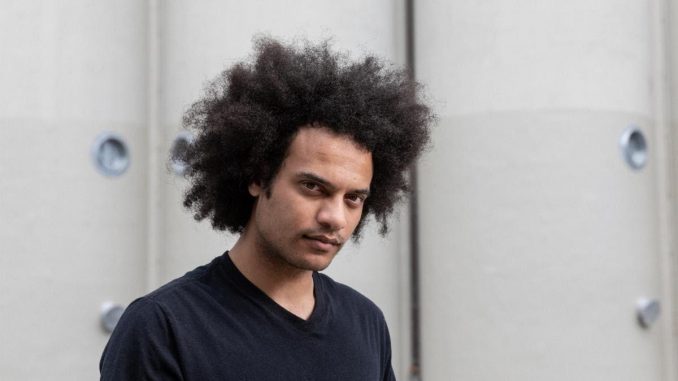 PRE-ORDER
THE SELF-TITLED ALBUM
Zeal & Ardor have premiered the official video for the recently released single "Golden Liar." Watch it here.
The epic, evocative track hit radio airwaves last week, promptly clinching BBC Radio 1's sought after "Rockest Record" accolade.
Manuel Gagneux says, "'Golden Liar' is one of the tracks on this record I'm most proud of. Unlike singles released previously from the new album, it's a slow burn. Rather than using harsh tones to convey heaviness, it uses lyrics and atmosphere to convey weight. It's both smoke and fire."
Video director Max Carlo Kohal comments, "While listening to this blast of a song, I was always happy that it put images in my head. It inspired the whole process of creating this music video — from the story to locations, from camera work to the editing room. And after hearing the song roughly 300 times, I still can't wait to listen to it again!"
Zeal & Ardor's forthcoming self-titled, third album will be released February 11 via MVKA and is a masterclass in expressing distilled and justifiable rage while still offering shades of light alongside the dark. The 14-track record was recorded by Marc Obrist and Manuel Gagneux at Hutch Sounds and mixed and mastered by Will Putney at Graphic Nature Audio. All songs were written and performed (except drums) by the softly spoken, multi-lingual Gagneux.
The Swiss extremists have been gradually sharing the highly anticipated album with fans, steadily unveiling new tracks in recent months. These include "Run," "Erase," "Bow," and most recently, the ferocious "Götterdämmerung." Fans can pre-order here to receive these songs immediately, plus any further advance tracks to come, as they're made available.
ZEAL & ARDOR TRACK LISTNG:
"Zeal & Ardor"
"Run"
"Death To The Holy"
"Emersion"
"Golden Liar"
"Erase"
"Bow"
"Feed The Machine"
"I Caught You"
"Church Burns"
"Götterdämmerung"
"Hold Your Head Low"
"J-M-B"
"A-H-I-L"
Zeal & Ardor will be available in the following formats:
—Digital
—CD digipack
—140g black vinyl
—140g white vinyl (indie store exclusive)
—180g 45rpm, double black vinyl, gatefold sleeve (deluxe)
ABOUT ZEAL & ARDOR:
Zeal & Ardor's widely praised second album, Stranger Fruit, was released by MVKA in 2018, following the global attention-getting, multi-million streamed debut Devil Is Fine. Critically acclaimed across the industry, The Guardian newspaper described Stranger Fruit as "extraordinary and brilliant" upon release. Upset wrote it was "a compelling listen," Metal Hammer applauded its "sheer musical brilliance," with Rock Sound concluding, it was "one of the most uniquely daring and wholly affecting albums of 2018 so far," plus further plaudits rolling in from SiriusXM, Rolling Stone, Kerrang!, Noisey, Alternative Press, Revolver, Pitchfork, Stereogum, and more. By Christmas 2018, the UK's largest free newspaper Metro declared Stranger Fruit their #2 Album of the Year in a cross-genre list, declaring "in this jaw-dropping meld of black American folk music and black metal, the Swiss artist Manuel Gagneux has hit upon something genuinely original." In March 2019, following a blistering set in London the previous December, the band went on to release the double live album Live In London. Then, in October 2020, amidst a provocative and stimulating 18-month profound period of reflection — that led to the writing of the forthcoming self-titled album — the band quietly shared the striking, standalone 6-track EP Wake Of A Nation. Their intense third album, crystalizing everything the band is, will be released in February 2022.