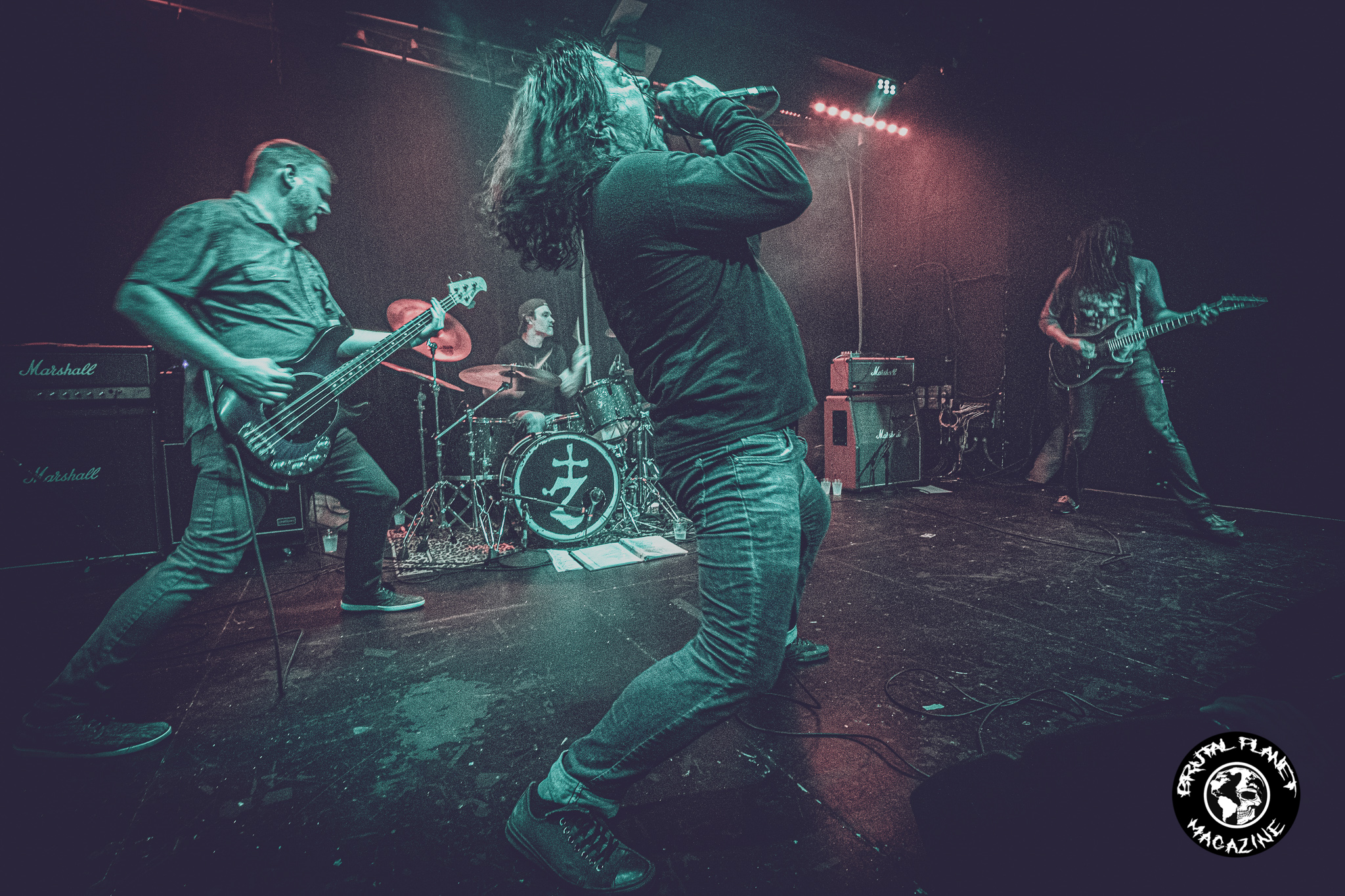 Story and Photos by:
Joey Reichoff
Zao's history includes eleven full-length albums, a two DVD documentary, and at least sixteen different band members over their 26 years in existence. This band's career could be defined as incredible and chaotic, but it would not stop them from putting on an amazing show on August 7, 2019, at Amsterdam Bar in downtown Saint Paul Minnesota.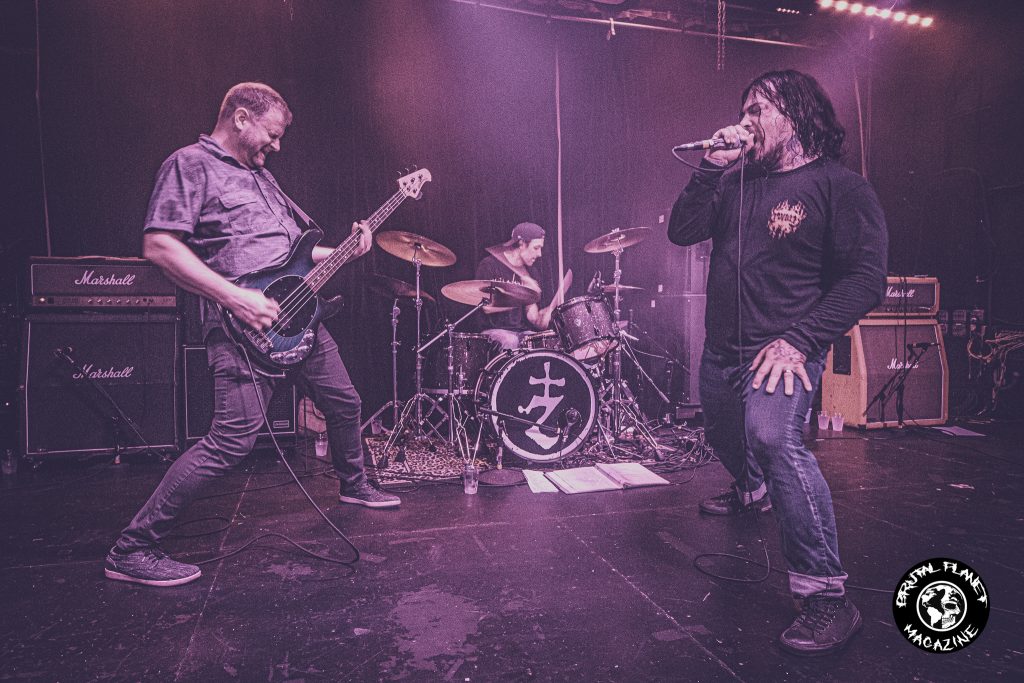 Every long-time Zao fan felt the anticipation as they walked into the Amsterdam Bar in downtown Saint Paul. It had been years since Zao toured the Midwest. As the band took the stage, Scott Mellinger played the opening chords on his guitar to "Hide from the light" and crowd's excitement began to build. Finally, the moment everyone was waiting for, "Melt your eyes!" Dan Weyandt belted out those lyrics and it was made clear that he still has a thundering voice. Weyandt continued to belt out lyrical thunder to one of the bands newest songs. "Hide From the Light" is a song which seems to scream in the face of our society's obsession with technology.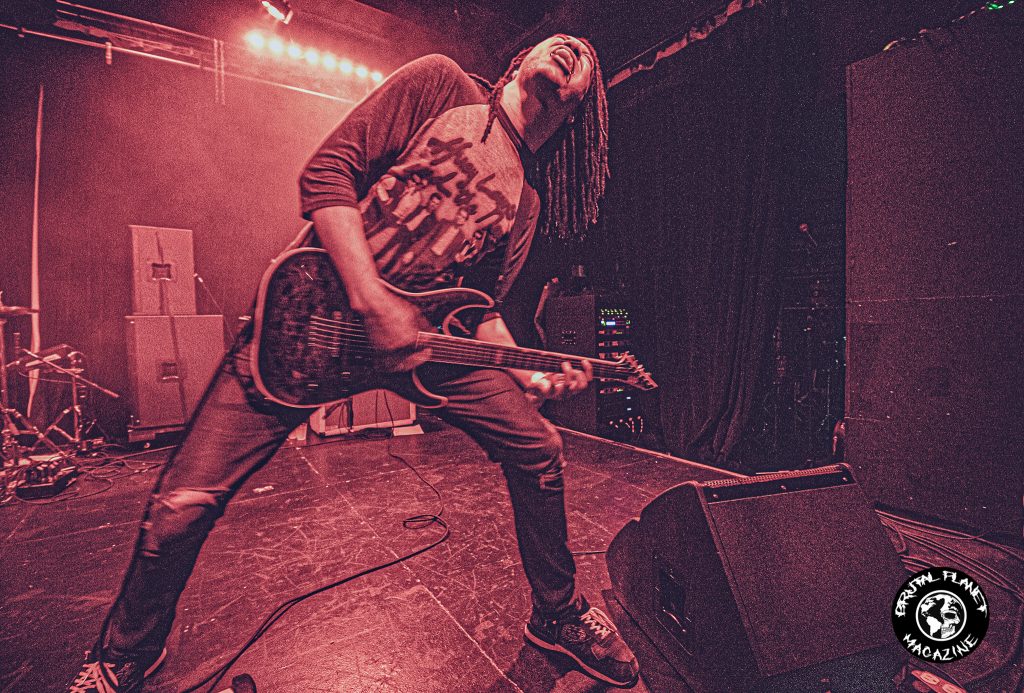 Never one to shy away from controversial topics, Dan isn't afraid to pace the stage and scream about issues that constantly divide our culture. No matter what side of the political spectrum you may be on, you have to admire a band that performs songs such as "A Tool to Scream," 'Xenophobe," and "American Sheets on the Deathbed." It is obvious that while our current issues divide, live music always seems to unite.

Zao continued to play songs from their extensive discography spanning back to the 1998 fan favorite, "Lies of Serpents, A River of Tears." Then they would bring it back to the present with "I Saw the End."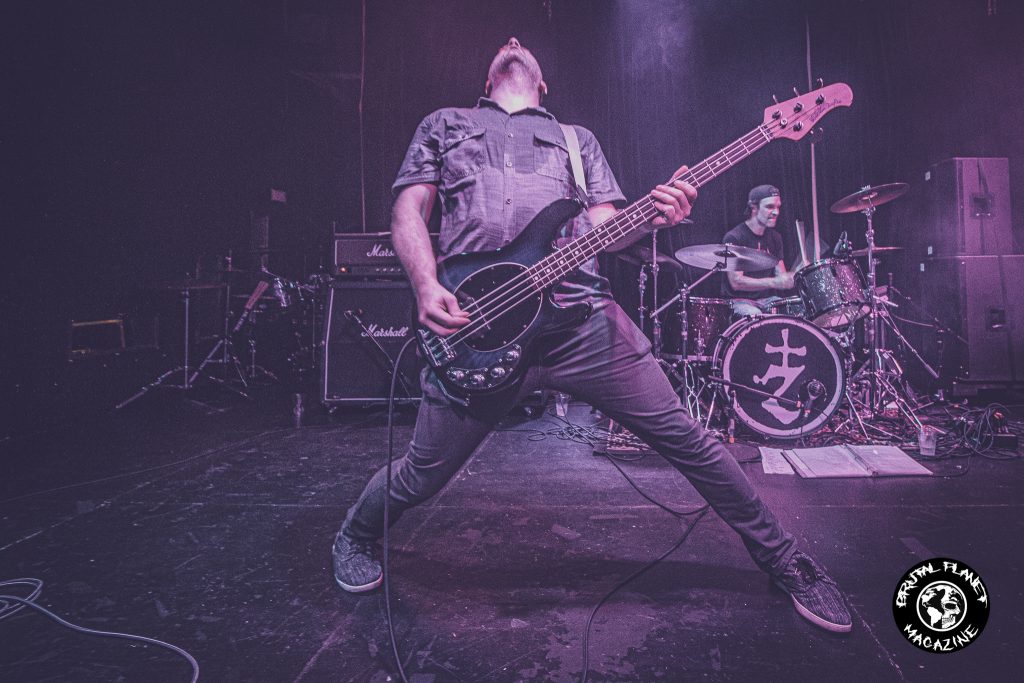 A diverse setlist combined with an incredibly tight band made for an amazing show. I have seen Zao many times in the past. The last time was near Chicago in 2004. Numerous lineup changes, along with band drama have riddled Zao, leaving one to wonder what to expect from this Pennsylvania based band. Throughout the entire show, I watched in amazement as 5 guys in their forties continued to play riffs and blast beats that would rival any up and coming metal act. The set that night was the longest set they've ever played. Zao is the Greek word for "alive." Based on the band's performance and the crowd's energy, it is obvious that Zao is still very much "alive."