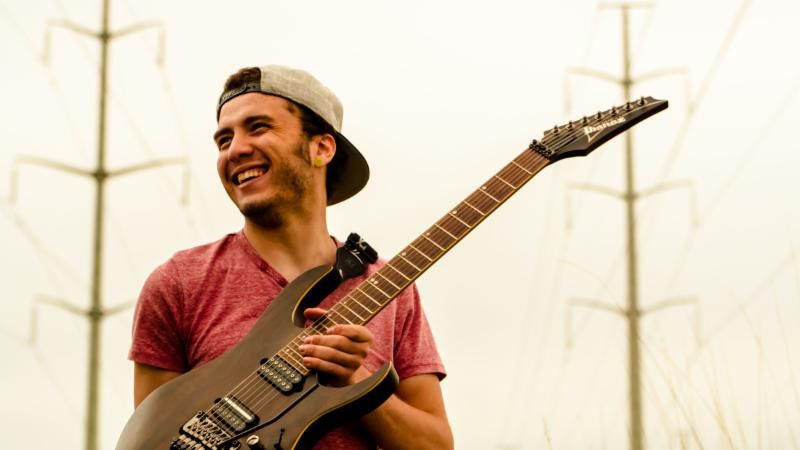 Yurei is the solo project of composer & guitarist Gabriel Castro from Belo Horizonte, Brazil. Started in Ontario, Canada in 2014 , Yurei is a balance of dense video game-inspired soundscapes and heavy grooves. With a strong focus on melody and emotion,Yurei mixes traditional progressive metal with elements of jazz/fusion, ambient/experimental and even latin.
Yurei's first full-length record "Saudade" will be released on October 4th and will be available on all platforms. Pre-order it HERE:
https://ffm.to/saudadeyurei
Metal Injection has premiered the video for the first single "Dark Matter" featuring Fallujah guitarist Scott Carstairs. Watch it
HERE
.
Yurei has collaborated with many musicians to date such as Michael Lessard (The Contortionist), Evan Sammons and Chris Corey (Last Chance to Reason), and Scott Carstairs (Fallujah), to name a few. After a remote collaboration with Evan Sammons for a 2015 EP, Yurei made the trek to his studio in Maine to his their first full-length record. With Sammons producing/engineering and Grammy award nominee Jamie King (Between the Buried and Me) mixing and mastering, Yurei created a work that evokes the drama of Final Fantasy, while remaining grounded in a feeling of longing and nostalgia or "Saudade," a term from Gabriel's home of Brazil, which also serves as the album's title.
"Saudade" Track Listing:
1. Prelude
2. Continue
3. Risen (Feat Poh Hock)
4. Memoria
5. Anima (Feat Evan Sammons)
6. Insomnium IV. Saudade
7. Dark Matter (Feat. Scott Carstairs)
8. Forest of Waters
For More Info Visit: