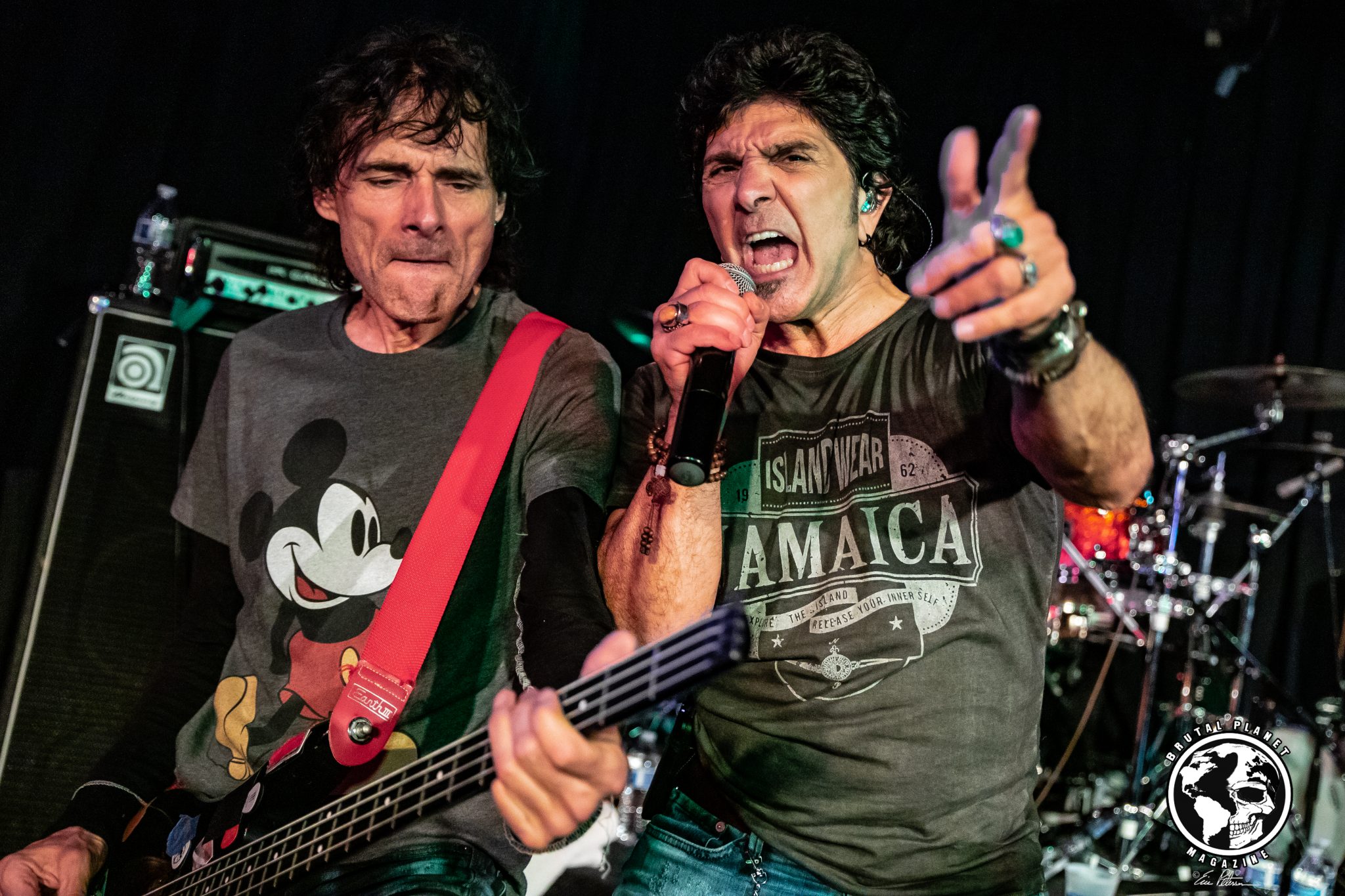 The smell of whiskey and beer saturated the air as the sound of bottles and glasses clanking could be heard around the bar.  One might assume that it sounds like any bar on a Friday night, but this night was special.  XYZ took the stage in Salt Lake City for the first time since 1992.  Liquid Joes provided the backdrop for this special evening on March 8, 2019.    
XYZ is made up of two founding members Terry Ilous (vocals) and Patt Fontaine (bass).  Joey Shapiro (drums) joined the band in 1991 as did Tony Marcus (guitar).
The evening started with the band coming on the stage. They immediately broke into "Come on and Love Me." As the song came to an end it was quite obvious that Terry's voice has not lost a step. The rest of the band sounded tight and the crowd was taken back to 1992. XYZ tore into "Maggie" and then slowed things down for "What Keeps Me Loving You." Terry took a break to welcome the crowd and acknowledge the last time XYZ played Salt Lake City. Terry then pulled out a harmonica and broke into a deep cut from their debut album called "Follow the Night" which then transitioned into "A Nice Day to Die."
Patt and Joey left the stage and Terry and Tony stayed on stage and proceeded to bring the ladies to tears with an acoustic melody that included "After the Rain," "When I Find Love" and "Souvenirs."
The rest of the band came back on stage and prepared to bring the show to an amazing conclusion. "Tied up in Love" started the finale. The song came to an end and the guitar notes that everyone was waiting for began. "Face Down in the Gutter" needed some help and the crowd was happy to help sing the chorus with the band. The show eventually had to come to an end and XYZ finished off their set with "Inside Out." Again the crowd was happy to help sing.
Afterwards, the band was happy to sign autographs for everyone and as well as take photos. XYZ may have been absent since 1992 but with the welcoming the crowd provided ensured it wont take them that long to return.
XYZ will be doing select dates around the US throughout the year. If you are anywhere close, do not miss your chance to see them.