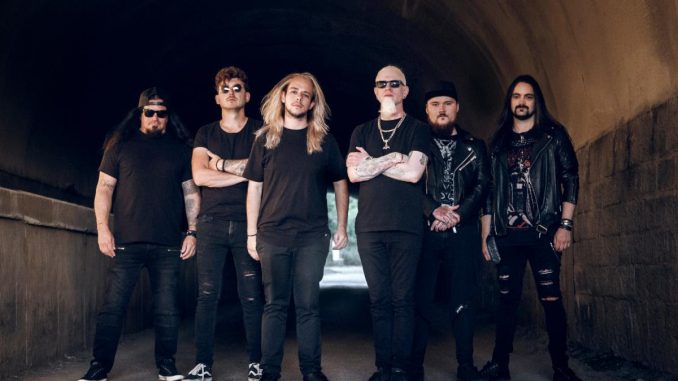 Mother of the Universe
May 11, 2023
DIGITAL MUSIC AVAILABLE FOR REVIEW UPON REQUEST.
CONTACT MARIA FERRERO: maria@adrenalinepr.com
Multi-national all star rockers, WOYOTE, releases their debut album titled Mother of the Universe on May 11, 2023. WOYOTE was fueled by the chaos and constructed from the ashes of 2020. The band creates a cathartic experience and inspires a call to action. The project as a whole gives an organic rock and roll flow with apocalyptic undertones.
In summer of 2023, WOYOTE premiered the single "Atlas Shrugged" at Metal Injection. Metal Injection wrote "my initial instinct is to call WOYOTE a metal version of The Police with rock radio sensibilities. I'm not sure if it's the solid drumming or the Andy Summers-type riffs, but there's just something very 'Reggatta de Blanc' about this song. Whatever it is, it rules you should definitely take the time to get it stuck in your head. It'll only take one listen."
Check out "Atlas Shrugged" here:
WOYOTE stands out with their multinational members and a treasure trove of experience. Guitarist Mikey Doling (Channel Zero, Soulfly, and the founding member and guitarist of SNOT) is accredited with over two million record sales, seven gold records globally, and over one million monthly listeners on Spotify. The vocalist, Aaron Nordstrom, has achieved four top 25 hits on both the Billboard and Sirius XM Octane charts. In 2016, Billboard accredited him with the #1 Heat Seekers award. Together, WOYOTE could be considered our next metal/hard rock superband.

Longtime friend and music contemporary, System Of A Down's Shavo Odajian gives a thumb's up, "Mikey has been a buddy of mine since '96 when Snot and System were playing local shows in Los Angeles and Santa Barbara. Everything he's ever done has been quality. From his playing to his writing. This new WOYOTE record is on another level. It's amazing."

Check out "Second Chance" here:
Check out "Alternate Reality" here:
Formed by producer, songwriter, and guitarist Mikey Doling. WOYOTE is the newest edition to his arsenal of musical projects that he is unleashing to the world. With multiple Gold Records, songwriting credits, and world tours under Doling's belt, he's proven once again that his consistent songwriting capabilities have birthed a new project that is unique, original, and powerful.

Doling and guitarist Jari De Roover began writing music at the end of 2019. Feeling

energized by what they were creating they decided to recruit guitarist Quentin Cornet, bassist

Sebastiaan Verhoeven, and drummer Charles Degolla. Once they had a solid lineup of

musical veterans, the quest for a singer began. After having a brief stint with a vocalist

Doling realized that they needed someone that had the tone and range that he was looking

for. Doling reached out to Aaron Nordstrom of Gemini Syndrome to work on a few tracks to

see what they could come up with, and both artists knew right away that the magic was

there. The two have known each other for years as Doling produced Gemini Syndrome in the past and maintained a friendship for over the last 12 years.

Doling and Nordstrom started working with producer Chris Collier (Korn, Prong, and more) in

Las Vegas recently. Doling, being a songwriter, brought many of the vocal melodies and lyrics

to the table. "Mikey has a signature sound of his own," says Nordstrom about Doling's guitar

style. "Just like Dime or Eddie Van Halen you know who it is right out of the gate."

Nordstrom, who has fronted Gemini Syndrome since day one and still does, says that he

intends to write as much music as he can while he is still on this earth. "You never know

when your time is up so I plan on doing as much as I can, and I am very excited about being

a part of WOYOTE!" says the singer.

"I've known Mikey from the Snot days to Channel Zero and this Woyote record is another great chapter in his career. His songwriting paired with Aaron Nordstrom's lyrics, melodies and overall vocal talent really make this a special project" – Dave Fortman, Producer of Slipknot, Mudvayne, Evanescence, Godsmack

"My dear and long-time friend Mikey and I have always shared our music and are like-minded souls. I've always loved his songwriting and looked forward to hearing his new songs with different bands/projects. Then, WOYOTE songs started being born and sent my way and POW! I was, and still am blown away by the songs, the players, the vocals and lyrics, and of course Mikey's FIRE on guitar. If there's one new band to check out this year, get WOYOTE!!!" – Shannon Larkin, Godsmack