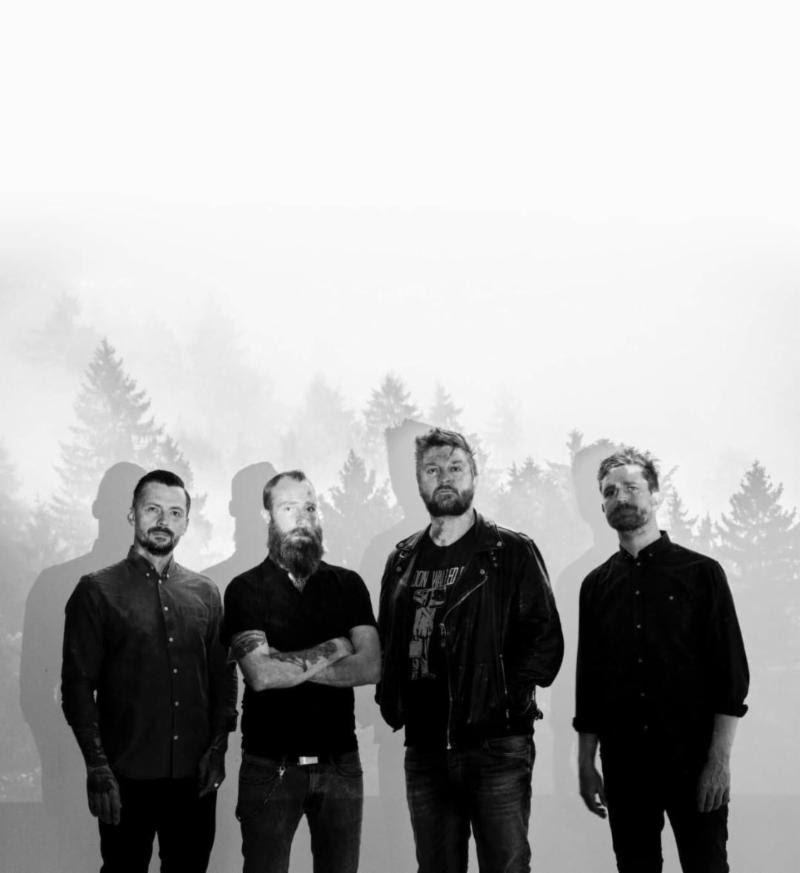 WOLVES LIKE US Joins Pelagic Records For The Release Of Brittle Bones; Album Trailer Posted + European Tour With Planes Mistaken For Stars Confirmed
Pelagic Records is pleased to welcome Oslo's
WOLVES LIKE US
to their expanding roster. The band will release their fourth album,
Brittle Bones
, October 25th View the album trailer at
THIS LOCATION
.
To support the release, the Norwegian four-piece will embark on a European tour in December supporting Planes Mistaken For Stars. See all confirmed dates below.
WOLVES LIKE US w/ Planes Mistaken For Stars:
12/01/2019 Soup Kitchen – Manchester, UK
12/02/2019 The Exchange – Bristol, UK
12/03/2019 The Flapper – Birmingham, UK
12/04/2019 Rescue Rooms – Nottingham, UK
12/05/2019 G2 – Glasgow, UK
12/06/2019 The Lounge – London, UK
12/07/2019 Den Eglantier – Sint-Niklaas, BE
12/08/2019 Jubez – Karlsruhe, DE
12/09/2019 Hafenklang – Hamburg, DE
12/10/2019 Cassiopeia – Berlin, DE
12/11/2019 MTC – Cologne, DE
12/12/2019 Vaterland – Oslo, NO
Forged in 2010, WOLVES LIKE US emerged out of the ashes of local punk/hardcore pioneers JR Ewing, Amulet, and Infidels Forever, among others. The band quickly made a name for themselves as a super-energetic live band within the local scene, blending equal parts Quicksand and Afghan Wings with their own idiosyncratic post-hardcore sound. After only five shows, they signed with Prosthetic Records and hit the road for tours and shows with the likes of such scene heavyweights as Kvelertak, Planes Mistaken For Stars, Swing Kids, Junius, and Gallows. The band went on to release three critically-lauded albums under the Prosthetic Records banner: Late Love (2011), Get Gone (2012), and Black Soul Choir (2014).
Following a near five-year hiatus, the band returns with Brittle Bones. Demoed by Kvelertak's Bjarte Lund Rolland and mixed by Kowloon Walled City's Scott Evans, the record displays a more refined and dynamic wolf pack. "There was less tension this time; we almost didn't argue at all which is rare for us," relays drummer Jonas Thire. "A lot has happened to us at a personal level. Positives, like we all have kids now. But dark shit, too. There's been a divorce. [Vocalist/guitarist] Lars [Kristensen] has been really sick. He wrote the lyrics as a kind of diary to deal with issues like abuse, literally and figuratively."
WOLVES LIKE US has been close allies with iconic post-hardcore band Planes Mistaken For Stars for years, whose singer Gared O'Donnell visited them in Oslo randomly that week when they were tracking vocals for Brittle Bones. O'Donnell ended up making his second guest vocal appearance for the band. "On a drunken night in May after we had taken him out for one too many beers," says Kristensen, "we ended up shirtless doing vocals."
Lyrically, the thread that runs through Brittle Bones is the topic of honesty. "It's about dealing with demons in a real way, facing them and giving them the middle finger so to speak," notes Kristensen. "Brittle Bones is a juxtaposition of the calm and the raspy; comfort and disturbance; beauty and repulsion… for the essence of art can only be understood as equally disturbing the comfortable and comforting the disturbed."
Stand by for further info on Brittle Bones to be unveiled in the coming weeks.