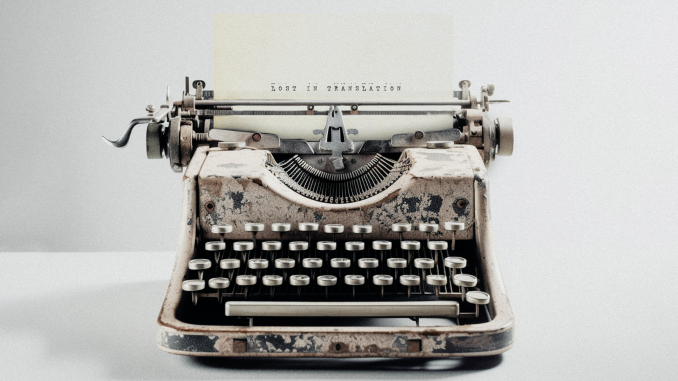 LOST IN TRANSLATION COVERS ALBUM OUT SEPTEMBER 22 VIA SOLID STATE RECORDS
WOLVES AT THE GATE have shared the video for their cover of Linkin Park's "Breaking the Habit." Watch it here.
The song appears on Lost In Translation, a full covers album. Lost In Translation arrives on September 22 via Solid State Records. Pre-order it here.
"There wasn't much debate about covering a Linkin Park song because they all played a big role in our lives growing up," the band says. "The hard part was picking the right song that we could actually transform in a different way. The arrangement, sonic landscape, and lyrics of 'Breaking the Habit' ended up being something that connected with everybody unanimously. The genius of the original song is the utter simplicity of the components. The beat and dynamics of the song stay the same for almost the entire song, but at the same time still has so much movement.
"We tried to expand on that and add some more movement in the music to complement and accentuate the vocals. It was a bit of a debate to change the rhythmic elements of the song but doing things like breaking down the second verse became some of our favorite parts. The lyrics of the song were so easily relatable as we often feel the same need to express that type of frustration when faced with our own struggles. We hope our cover can express gratitude and love to Chester, his family, and the rest of LP."
LOST IN TRANSLATION TRACK LISTING:
"Sweetness"(Jimmy Eat World)
"Pardon Me"(Incubus)
"WHEN I WAS OLDER"(Billie Eilish)
"The Pretender"(Foo Fighters)
"Apocalypse Please"(Muse)
"Diamond Eyes"(Deftones)
ABOUT WATG:
Unrestricted by genre conventions and determined to raise the bar with each successive album, Wolves at the Gate deliver music and a message with a firm commitment to passion and authenticity. Tirelessly seeking out the light in seemingly overwhelming darkness, the Midwestern post-hardcore group balances soaring melodies with unrelenting metal and emotional heaviness. Eulogies arrives with confidence and forward motion born from reflection, introspection, and isolation.
The small-town Ohio-based five-piece band built the foundations for the album's 13 songs during the pandemic shutdown, shaping diverse tracks like "Shadows," "Peace That Starts The War," and "No Tomorrow" into stunning confessional epics. Wolves at the Gate's audience treasures each of the band's best-known songs for the emotional depth, passionate catharsis, and evocative power contained in them, as evidenced by the millions of streams for WATG anthems. These include "Counterfeit," "A Voice in the Violence," and "Drifter" (from 2019's Eclipse); "Asleep," "Flickering Flame," and "War in the Time of Peace" (from 2016's Types & Shadows); "Relief," and "The Bird and the Snake" (from 2014's VxV); "Dead Man," "The Harvest," and "Slaves" (from 2012's Captors), and "Heralds" (from 2011's We Are The Ones).

WOLVES AT THE GATE ARE:
Steve Cobucci — Vocals/Guitar
Nick Detty — Vocals
Joey Alarcon — Guitar
Abishai Collingsworth — Drums
Ben Summers — Bass
WOLVES AT THE GATE ONLINE: