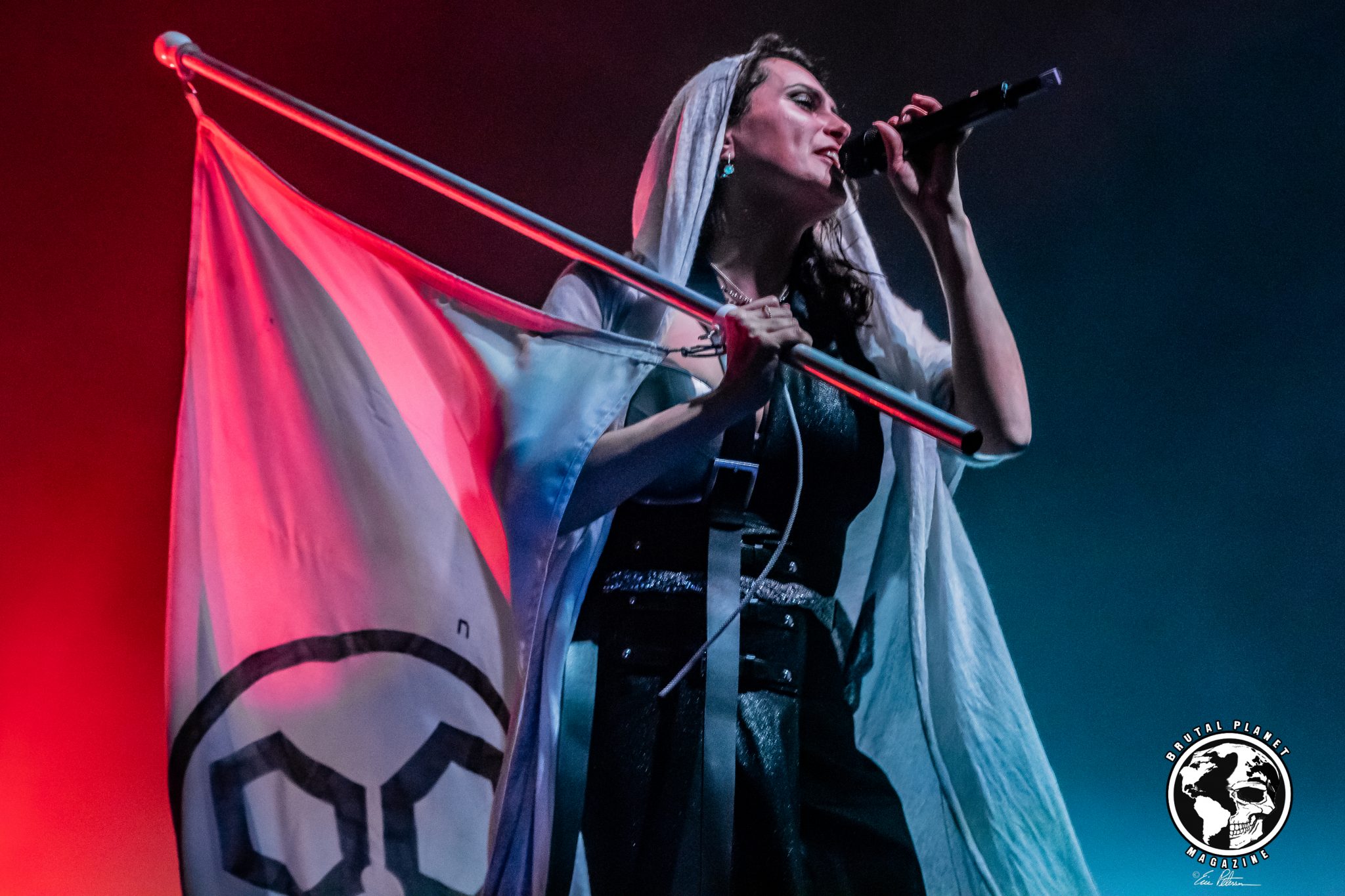 Dutch symphonic metal fans got a show that has not been seen in Salt Lake City for over ten years as Within Temptation played The Complex on March 12, 2019. Fans have been waiting for five years for a new Within Temptation album. Hydra was released in 2014 and produced some of the biggest hits for the band. Not to be undercut, Resist has found both critical and commercial success. That success would be put to the test as it was played amongst some of the band's biggest hits.


Seamless precision
The show started with fog filling the stage and the introduction to "Raise Your Banner." The stage lights slowly rose and the band appeared. Singer Sharon den Adel's identity was partially masked by a robe as she waved the flag embracing the Resist concept. With seamless precision, the band transitioned into "The Reckoning." There was a quick welcome, then the guitar riff of "Endless War" began and the album Resist dominated the rest of the set.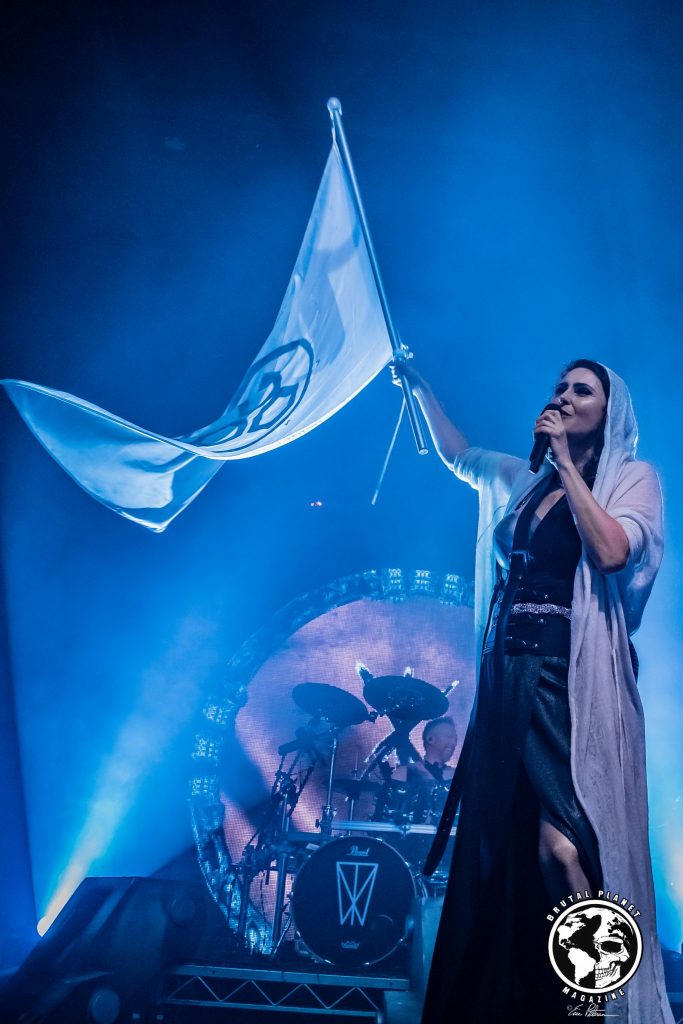 "In the Middle of the Night" began which took me back to my favorite Within Temptation album, The Unforgiving. "Stand My Ground" brought a huge roar from the crowd. One of the highlights of the set was hearing the ballad "All I Need." Sharon's voice was amazingly beautiful during this song as she hit every note spot on. Sticking to the era of the moment, Within Temptation tore through "The Heart of Everything" and "The Cross."


From the Classics to the Current
Another highlight was in store for Salt Lake City as Sharon preformed an acoustic version of "Ice Queen." "Faster" picked up the pace again and prepared the crowd for "Paradise (What About Us?)" Heading back to the present, "In Vain" and "Supernova" rounded out the list of songs from Resist.
A quick break took place and the lights went out. The band came back on stage and amazed the crowd with Within Temptation classic "What Have You Done." The crowd in Salt Lake City was lucky enough to have a new song thrown into the set, "Covered By Roses." The encore was no other than the iconic "Mother Earth."
As the night came to an end, I had to wonder when Within Temptation will make another appearance in Salt Lake City. It was over ten years in between stops but based on the response the band was given, skipping over Salt Lake again doesn't seem likely.