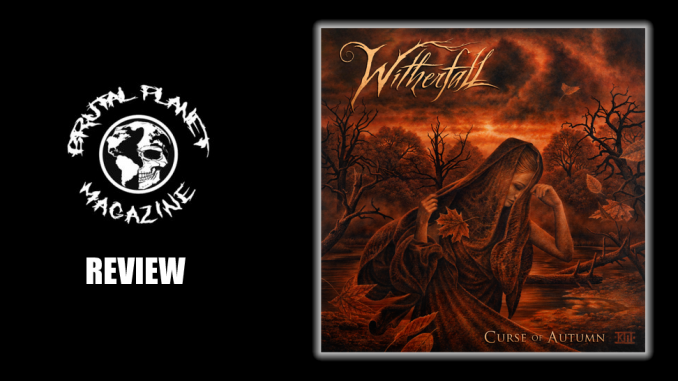 Hitting the streets today (March 5th, 2021) is the latest offering from Witherfall "Curse of Autumn." It's dark and melodic with tones of classical metal like Judas Priest and Iron Maiden but also with a thrash / grind edge to it. The beats and guitars are abrasive at times but the vocal lines and harmonies keep things sounding ethereal and melodic.
"Curse of Autumn" is a big, huge epic record. It's one of those albums that has so much depth you will need to listen to it a few times to take it all in. It will be the 3rd or 4th listen before you really start picking up on a lot of the intricacies.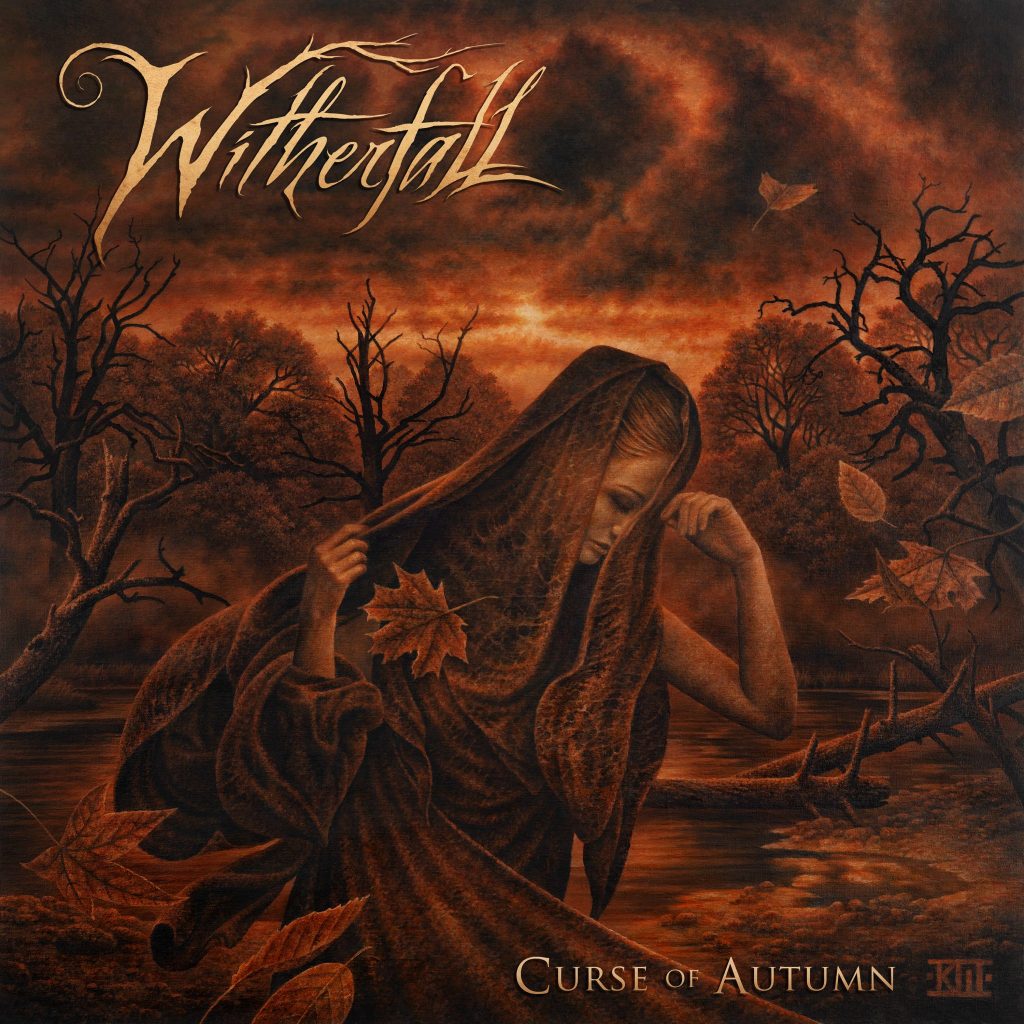 There is a brief intro "Deliver Us Into the Arms of Eternal Silence" which leads into the first full track "The Last Scar." This is an ambitious song with a lot of depth to it. Heavy guitars, soaring melodic vocals and an abrupt and interesting timing shift near the end of the track.
"As I Lie Awake" leans more into an Iron Maiden aesthetic with an anthemic, shouted chorus and galloping riffs. There is a really incredible acoustic breakdown later on that launches into a solo and builds the track back up. This song has the type of epic, old-school Metallica-esque riffing that a lot of modern heavy metal is missing.
The 3rd song "Another Face" opens with a clean and dirty guitar riff that swings back and forth between pretty and crushing. It takes on a power ballad vibe and vocalist Joseph Michael's melodic crooning during the verses builds into metal chanting during the chorus'. The slow churning at the end of the song is a high point. Drummer Marco Minnemann effortlessly pounds intricate tribal rhythms around the hypnotic vocals and churning guitars as the track comes to a close.
"Tempest" is every bit the metal epic the title suggests. It begins with a heavy and intense build that breaks down into a beautiful classical guitar piece before exploding into one of the heaviest moments on the album yet. This use of light and shade is done with expert precision. The vocals are ghostly and haunting over brutal thrash rhythms. There is also a really interesting almost jazzy breakdown where the bass is prominently featured before the song spins back up into a giant crushing wall of drums and guitars. The song's final push is massive, heavy, epic and melodic.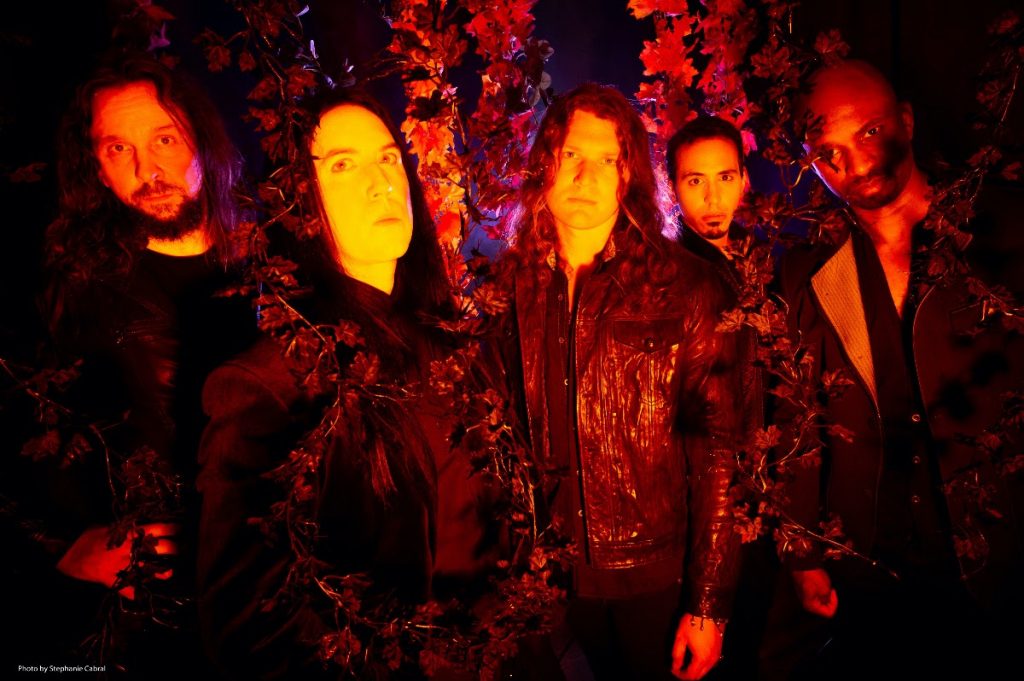 The title track "Curse of Autumn" is an acoustic ballad with gently strummed guitars and melodic layered vocal lines. It's not long before it explodes into "The Unyielding Grip of Each Passing Day" a juggernaut of a track. If features the band shifting modes and time signatures and really showing off their technical chops. It also works as an intro to: "The Other Side of Fear."
"The River" has strong power ballad vibes. It starts out clean and melodic and builds into a big heavy epic chorus line: "Take me to the river…"
"…And They All Blew Away" is without a doubt the longest track on the album clocking in at over 15 minutes long. The song contains enough dynamic range that it keeps you interested for 15 minutes – which says a lot. If you can keep a listener engaged for that long you are doing something right. The song works as the album's peak.
The track "Long Time" is a Boston cover that caps off the album. It's a familiar melody but they give the song a new life and it somehow works as the perfect bookend to this epic record.
Witherfall really defines themselves with this latest release. If you love epic, melodic heavy metal – this is one you don't want to miss. Download or Listen to Witherfall's "The Curse of Autumn" here.