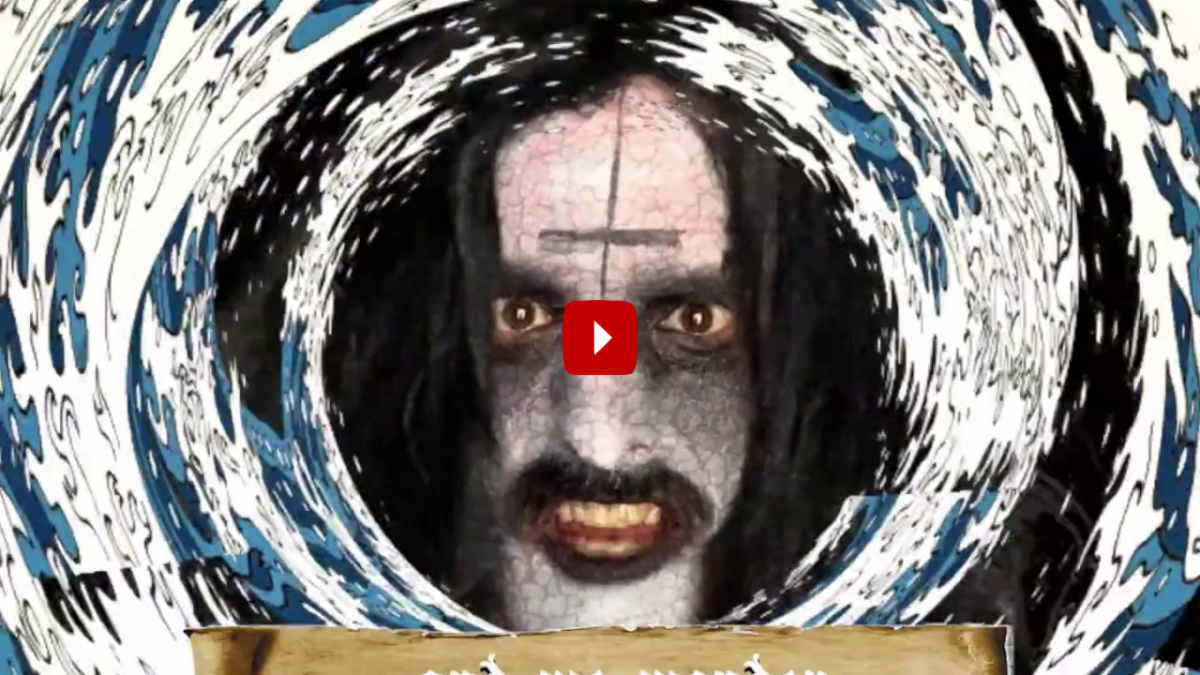 | | |
| --- | --- |
| Debut Album 'Sons of Midwestern Darkness' out Now on Tee Pee Records | |
From the mean streets of Gary, Indiana by way of Oslo, Norway (or maybe the other way around – we're not sure) comes WITCH TAINT, the most extremely extreme and Satanic Norwegian Black Metal band from Indiana ever (probably). Today the taint tickles you yet again with the release of a new lyric video for their song "We Are Your New Gods." Watch it
HERE
.
Lance The King of Black Metal comments on the new video:
"A lot of people ask us the meaning behind our incredible and also brütal song "We Are Your New Gods" and it is very simple- we are your new gods. Like, for example, if you worship LeBron James because he is a "god" at basketball, we are here to tell you he is indeed very, very good, one of the best ever even, but Witch Taint is still better at basketball and we will prove this just as soon as regular season play resumes and we are allowed on the court for even one whistle, at which point we will make both LeBron James' offensive and defensive games seem deeply flawed. Likewise, with acting, if you think Meryl Streep is the "best" at acting, we are here to tell you that the one-man version of The Bridges of Madison County that our Matthias Backwards performed all alone in the back of his van last night will make you reevaluate the human condition and think Meryl Streep should be doing community theater at best. We are also the best at heavy metal, so there's that too. As for why we chose to make a lyric video instead of a regular video this time around, this was done because of our love of fonts and typefaces. If there's one or two things Witch Taint loves almost as much as Satan, it is fonts and typefaces. They are extreme!!!!
Brought to fruition by the very unstable genius collective of Lance the King of Black Metal (rumored to actually be comedian and musician Dave Hill) and Matthias Backwards (rumored to actually be comedian and musician Phil Costello) Witch Taint's full-length debut Sons of Midwestern Darkness is out now on on Tee Pee Records.
Don't forget to check out The Witch Taint Extreme Talk Show, which continues with notable and extremely metal guests every Friday at 9pm EST on
Facebook.com/witchtaint
.
Sons of Midwestern Darkness Tracklisting:
1. Introduction
2. We Are Your New Gods
3. Interlude Black Metal VS, Death Metal
4. Death to Death Metal
5. Sons of Satan
6. Interlude Can one be Grim and Extreme
7. Changes
8. Viking Heaven
9. Ready for LVV
10. Are you Ready (To Black Metal)
11. Interlude Grimness of Noodles
12. Sons of Midwestern Darkness
13. The Dark Way
14. The Taint of the Witch
15. Conclusion
16. Gods of the North (Bonus Track)
17. Hall of the Witch (Bonus Track)
For More Info Visit: