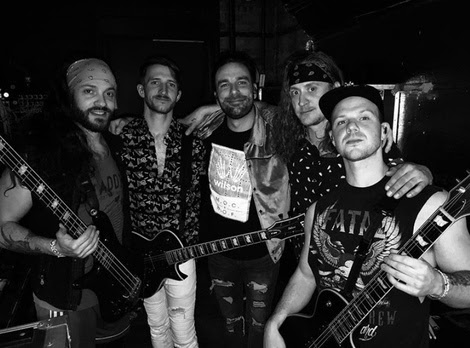 Thank You, Goodnight. Live!
Out January 29 And Available For Pre-Order Now
Wilson have partnered with Metal Injection topremierethe video for "Dumptruck (Live)," the first song from their upcoming Thank You, Goodnight. Live! album, which will be released via all digital service providers on January 29 via NovelGoot and is available for pre-order now here:
Watch the "Dumptruck (Live)" video here:
Recorded at Wilson's final show on December 28, 2019 at The Crofoot Ballroom in Pontiac, MI, Thank You, Goodnight. Live! captures the performance in all its glory and gives a taste to all those fans who could not attend. The energy, the attitude, the "fuckery," and even the heartbreak are all visceral in this collection of 10 songs from that night's set.
The video for "Dumptruck (Live)" is a montage that's celebratory in its reminiscence. It contains footage from Wilson's last show, previously unreleased lifestyle footage shot by the band and crew over the years, fan footage, in-studio footage from the Right To Rise and Tasty Nasty sessions, and cuts from other shows throughout the years.
Lead singer Chad Nicefield enthuses, "This video bumps. This video fucks. This video is a montage paying homage to the moments when shit dumped like a dumptruck. FUCKERY FOREVER!"
The song "Dumptruck (Live)" is also available now.
Special presale bundles for Thank You, Goodnight. Live! include:
1. Digital Record + Digital Photos
2. Digital Record + Digital Photos + Commemorative Photo Set + Ski Mask
For all album bundle details and to purchase, visit: https://wilsonparties.bigcartel.com
Knowing it was ambiguous if the band would continue after 2019, Wilson played one last very special show in their hometown of Detroit, Michigan as a thank you to all of their longtime fans and supporters. The sold-out 1200 capacity Crofoot Ballroom included people from across the US, as well as fans from Sweden, Germany and the UK who dared not miss this once-in-a-lifetime event.
For the band, the show was extremely emotional, with the energy and anxiety going through the roof. With family, friends and fans new and old in attendance, the band roared through 19 songs from 2015's Right To Rise and 2018's Tasty Nasty albums, of which the band have curated their 10 favorites for this collection.
The room was loud with Wilson'smanic performance and approving roars from the audience. It had that ripe, but sweet smell that only a hall full of sweaty humans and a floor soaked with years of stale beer can create. They've captured all of that with Thank You, Goodnight. Live!, defining their legacy and cementing their place in the annals of Detroit Rock City history.
While it is bittersweet that the band chose to end their decade long run as Wilson that night (for now, anyway), it is exciting and completely appropriate that they would gift their fans with one last full blast of their signature "fuckery sound," and that is Thank You, Goodnight. Live!
Wilson Online:
About Wilson: Wilson formed in Detroit in 2010 and played their final show at The Crofoot Ballroom in Pontiac, MI on December 28, 2019 after releasing three studio albums and touring the globe. The band's unique brand of in-your-face rock 'n' roll was influenced by hip-hop and all things '90s. Wilson featured Chad Nicefield (vocals), Jason Spencer (lead guitars), Kyle Landry (rhythm guitars), James Lascu (bass) and Matt Puhy (drums).
Discography
Full Blast Fuckery – 2013 – New Damage / Wilson
Right To Rise – 2015 – Razor & Tie
Tasty Nasty – 2018 – Sony Red
Thank You, Goodnight. Live! – 2021 – NovelGoot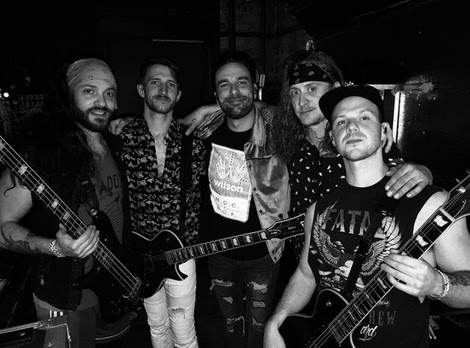 (Wilson – December 28, 2019)
(Wilson Q&A at The Pike Room, December 28, 2019; Photo by Mirak Habbiyyieh)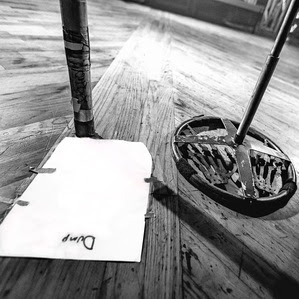 ("Dumptruck" photo by Mirak Habbiyyieh)
(Thank You, Goodnight. Live! album cover art)