New York's Wildstreet is once again trekking across North American supporting their latest release, III. The band played their first of several Texas dates Sunday night at the Rail Club in Fort Worth.
Several days ago Wildstreet kicked off this leg of the tour at Rockfest in Wisconsin. The tour routing has taken the band south through Illinois, Kansas and Texas.
The band's arrival in Fort Worth was six days shy of one year since Wildstreet's last visit to the Rail Club in 2021.
All this is happening while Texas is experiencing near record temperature highs of 100 plus degrees Fahrenheit. Something that Wildstreet drummer and Montreal resident Alexx Ponta is having to adjust too.
South Texas based Ratchet Dolls experienced transportation issues in Oklahoma and were unable to make the Rail Club date. The band is on select dates with Wildstreet as main support. The absence of the Ratchet Dolls pushed Wildstreet's slot to an earlier time.
For their set, Wildstreet took a page from the forecast and executed a blistering performance. It's not unexpected, it's actually more anticipated and expected. That's the live reputation that Wildstreet has earned as a band. They proudly sport their road travels on their sleeves.
When Wildstreet took to the stage, it was a stealth attack. Quietness and then in an instant, a flash of sound. That was the opening number, "Midnight Children" from III. Once the band fired up, there was no obstruction that could derail them.
The band continued pulling selections from III, "Set It Off," "Tennessee Cocaine," "Born to Be"and "Three Way Ride."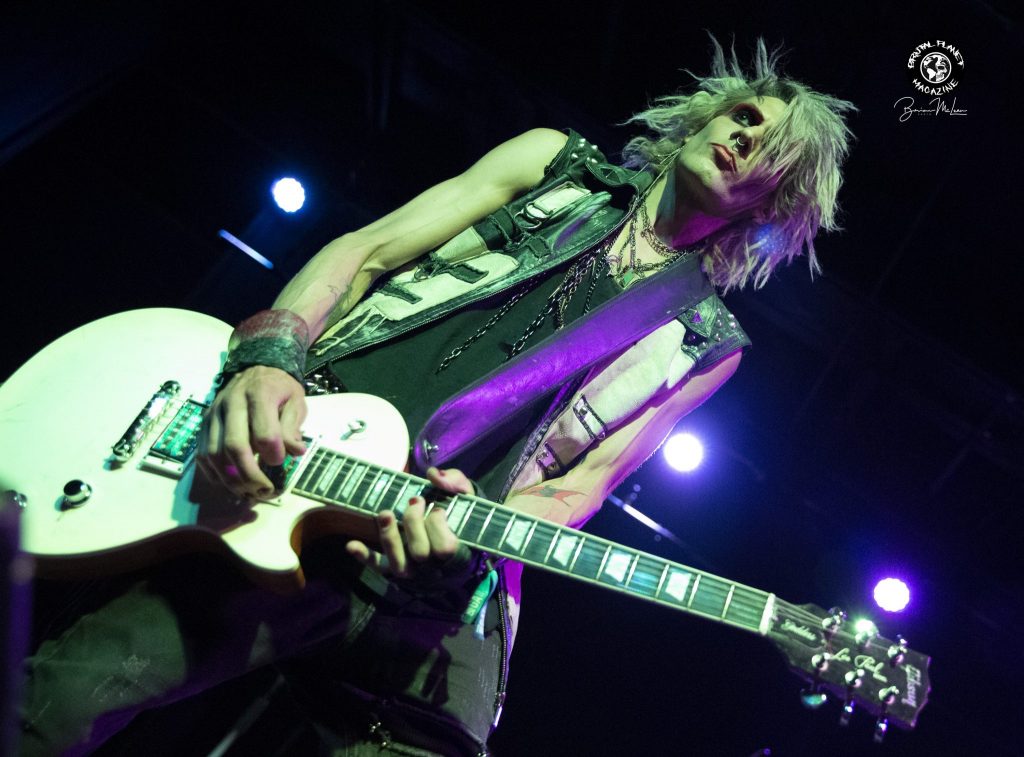 For a brief time, frontman Eric Jayk stepped away from the mic, strapping on the Les Paul. This allows Wildstreet the opportunity to break out their instrumental "Midnight Gypsy." It's nice to hear Jayk and guitarist Wrath Starz share string duties as their playing compliments each other.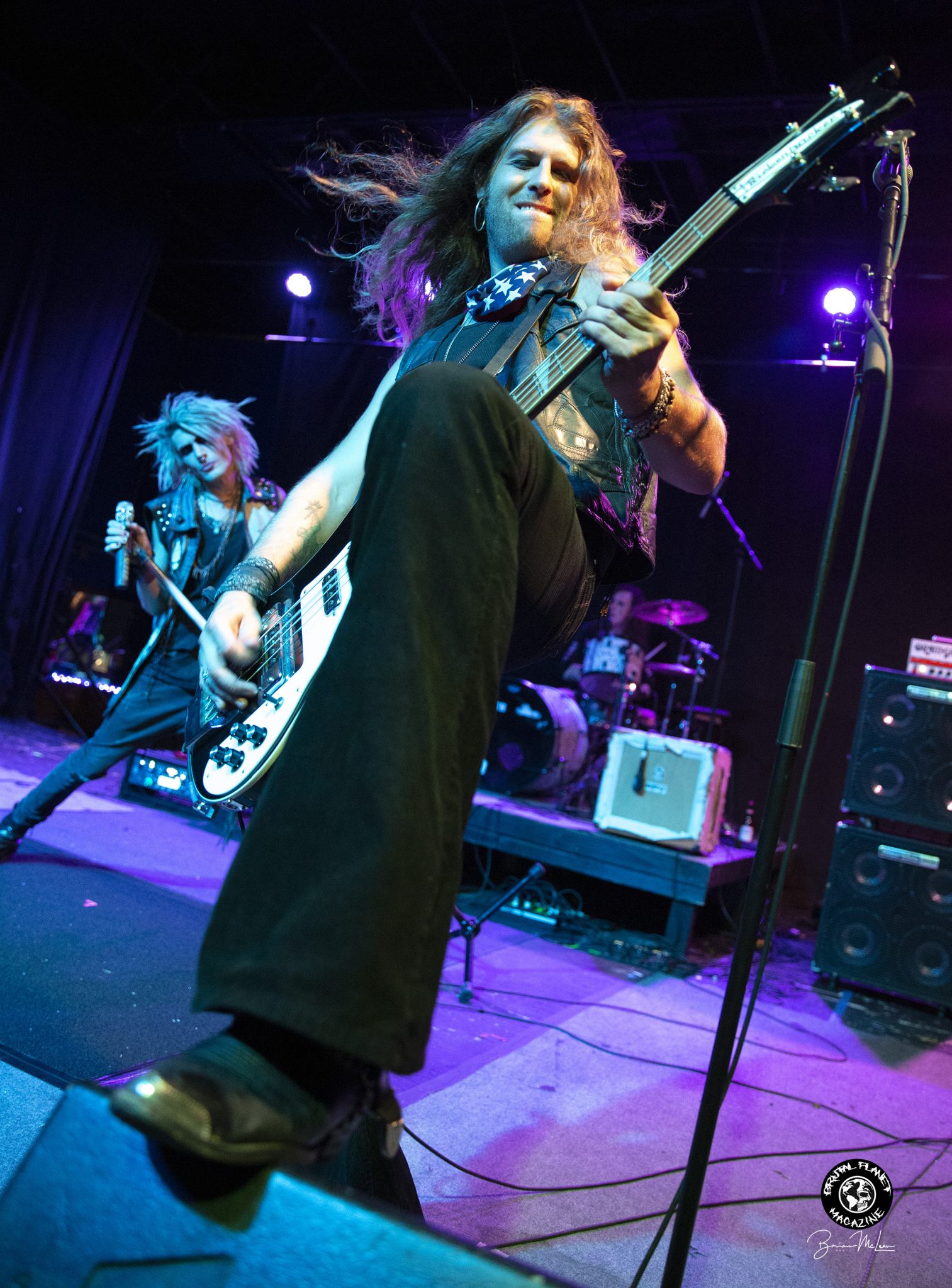 Oddly though, Starz is substituting on this portion of the tour while Wildstreet guitarist Crispy Borell mends a broken finger or two. Starz who is from Once Around only rehearsed once with Wildstreet before taking the stage at Rock Fest. Even though he's new to the ranks, there were no hiccups or bumps during the Rail Club set. He was a trusted and perfect choice for the position.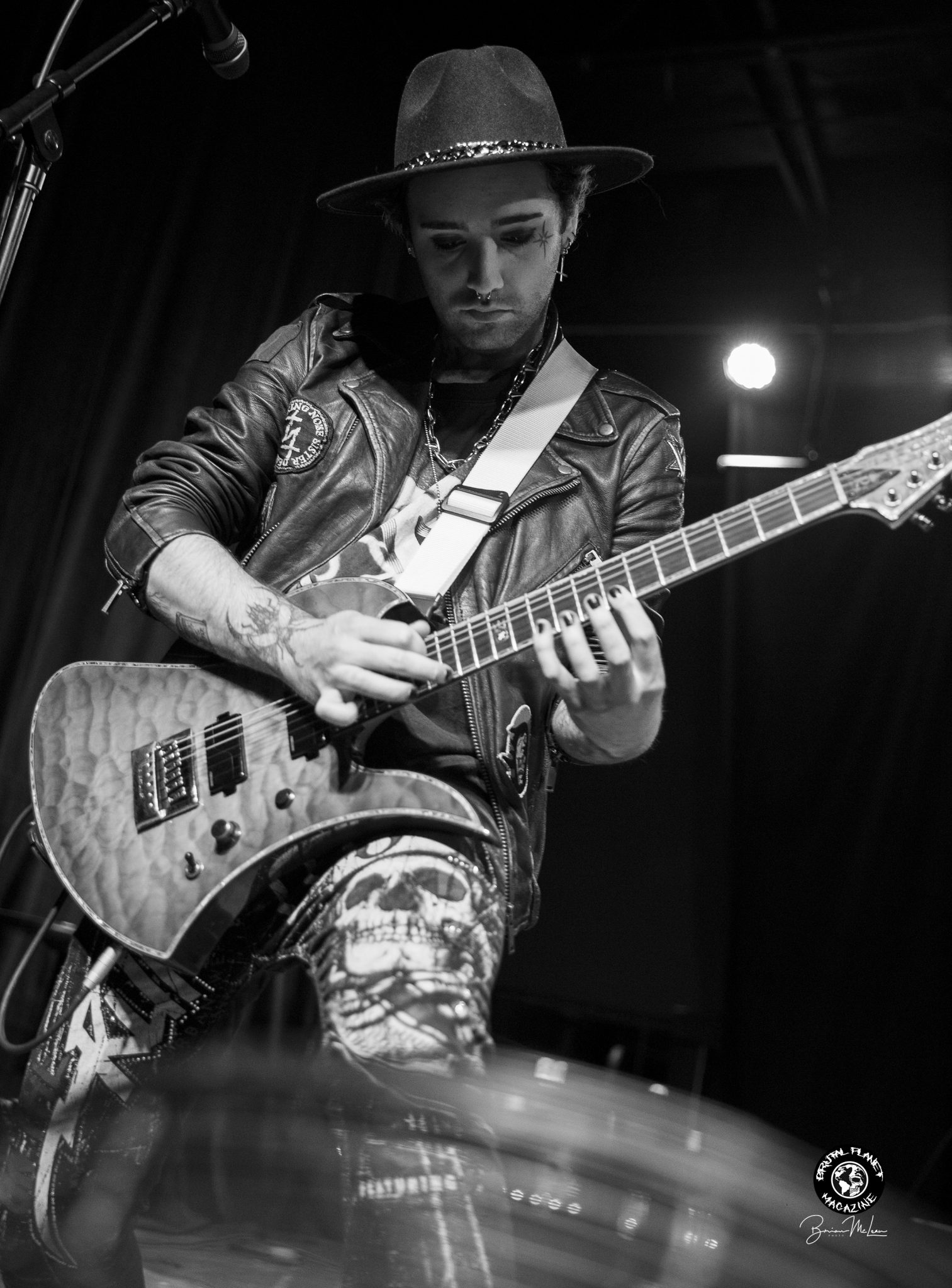 Not only did Wildstreet rely on their latest release III for the set list, they reached back to their sophomore effort II. "Shake It," Poison Kiss," and "Cocked and Ready" were some of the songs utilized from earlier releases. Wildstreet even treated the Rail Club to their cover version of The 69 Eyes's "Mrs. Sleazy" originally recorded in the 1990's.
As quickly as Wildstreet's set started, the conclusion arrived.
The band bid farewell to Fort Worth with "Easy Does It." It's a track that comes from the formative days of Wildstreet. As the band was banging out the final chords and rhythms, blinding strobes blasted the stage.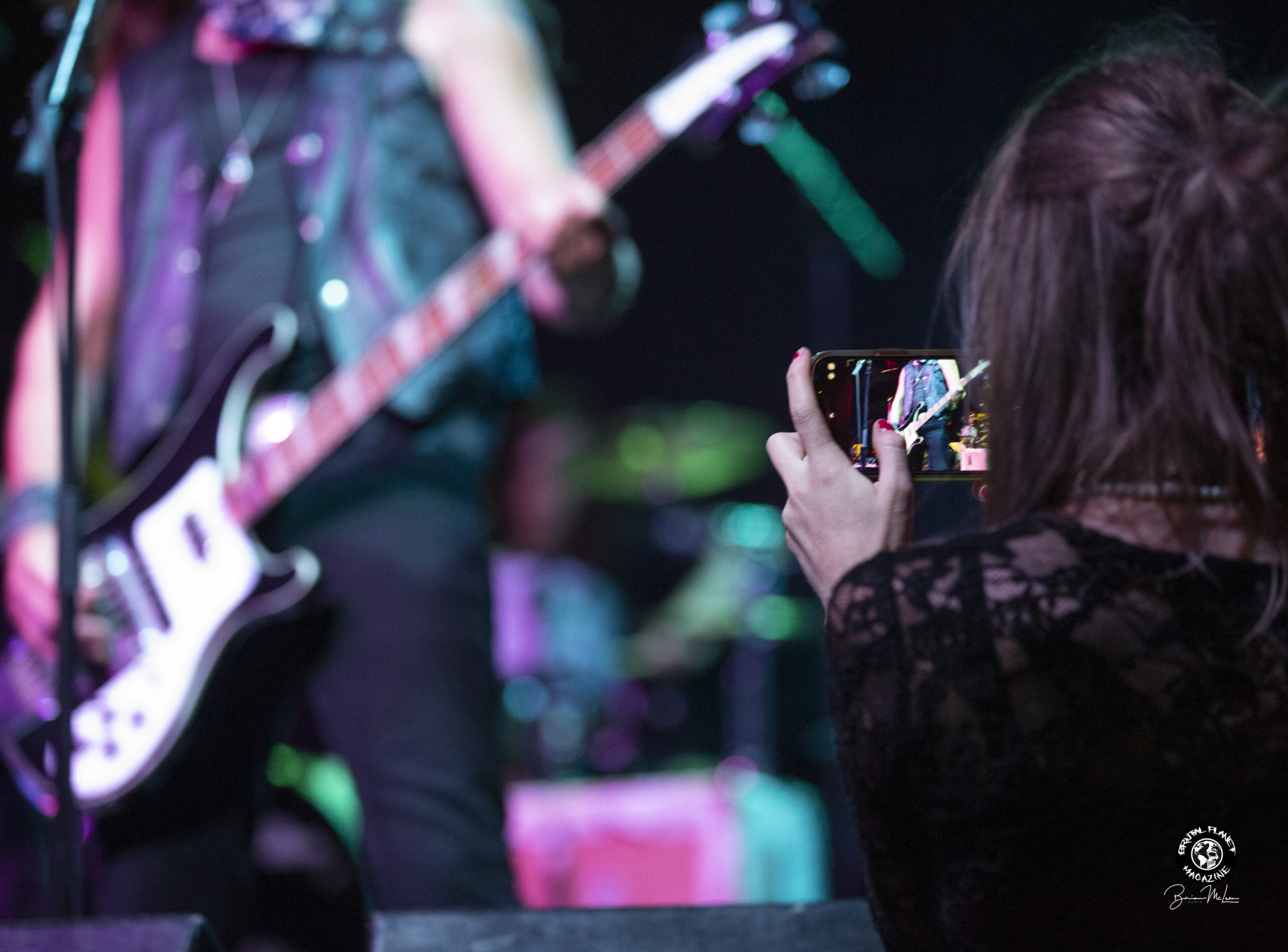 Following a well deserved day off, Wildstreet travels to San Angelo and Laredo before heading into Mexico for four dates. It's an area where the band's largest fan base resides.
As Jayk was prepping for several interviews in his hotel room, he commented in regards to Mexico, "It's a big deal for us to play there."
Following the dates in Mexico, Wildstreet returns to Texas for stops in Austin and Houston. From there, the band hits Mississippi, Georgia and will wrap up this leg of the tour in South Carolina.