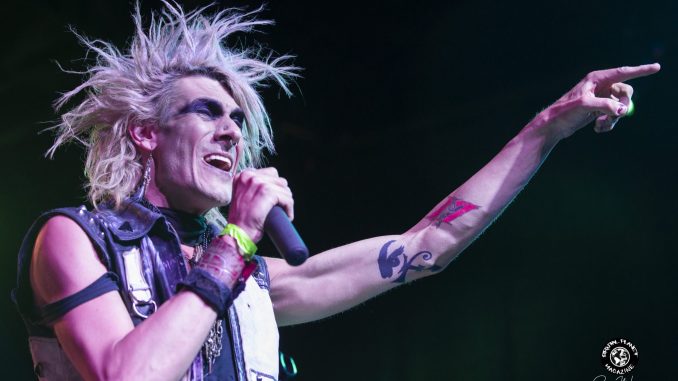 The road is not a kind place for the unfit whether mentally, physically or musically. New York based Wildstreet is not one of those bands the road easily discourages.
They have dealt with a setback or two while currently on their 26-date Kings of the World Tour that kicked off in Brooklyn, their stomping grounds. Unfortunately, Wildstreet's van was stolen in Brooklyn along with vinyl, CDs, drumkit and frontman Eric Jayk's custom mic stand.
The band prevailed by renting transportation and fans funded the purchase of a van several days later.
Touring adaptations have been put in place.
The roadblocks haven't discouraged the band as they tour in support of the III album through Golden Robot Records. The Wildstreet glam machine continues to move forward. Nothing seems to hinder the band's road momentum.
Wildstreet carried that road warrior mentality into the Rail Club Live in Fort Worth on Friday night. Their first visit to the area in over a decade.
Touring with Iowa based The Rumors, both bands are sharing resources to make sure the show goes on. Wildstreet is utilizing The Rumours drumkit and Wildstreet bassist Don Berger is pulling double duty along with The Rumours.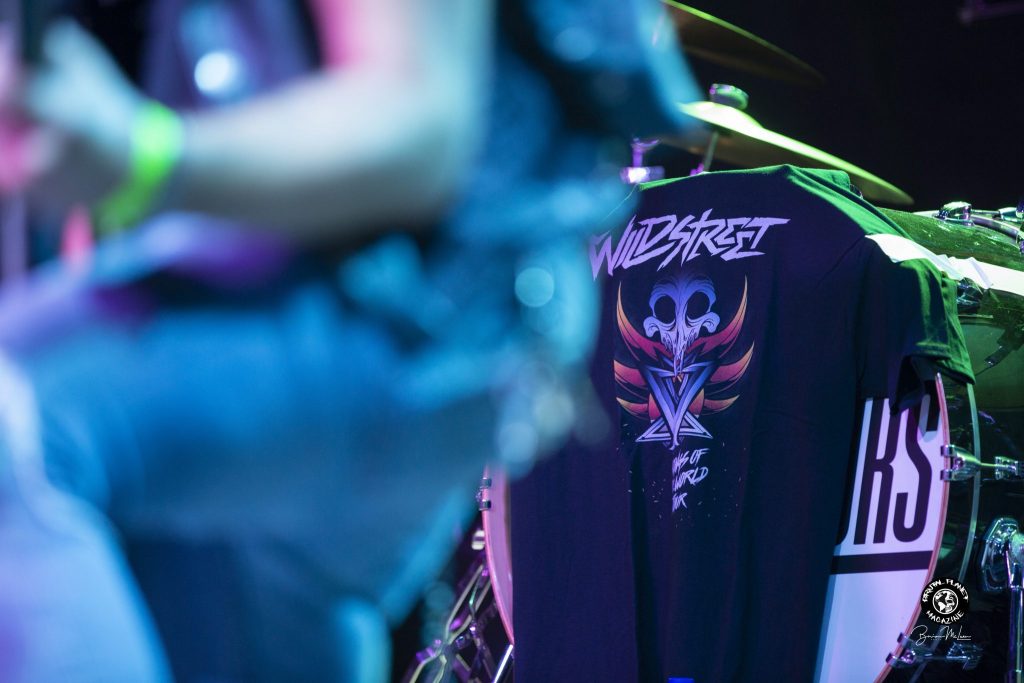 Fronted by Carli Foxx, the three-piece Rumours delivered a sweaty, spunky and brisk set. Foxx and bandmates quickly set the tone that the band meant business.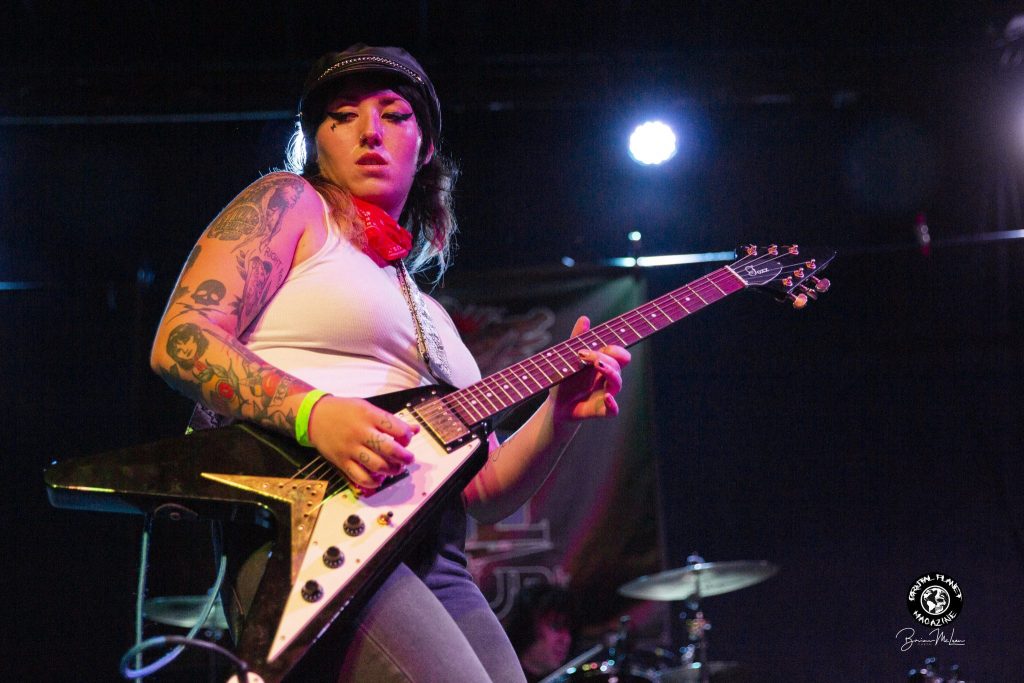 As for Wildstreet, there was a vibe of excitement and curiosity present as their set time approached. The presence of vocalist Jayk at the band's merch table only piqued the curiosity even more.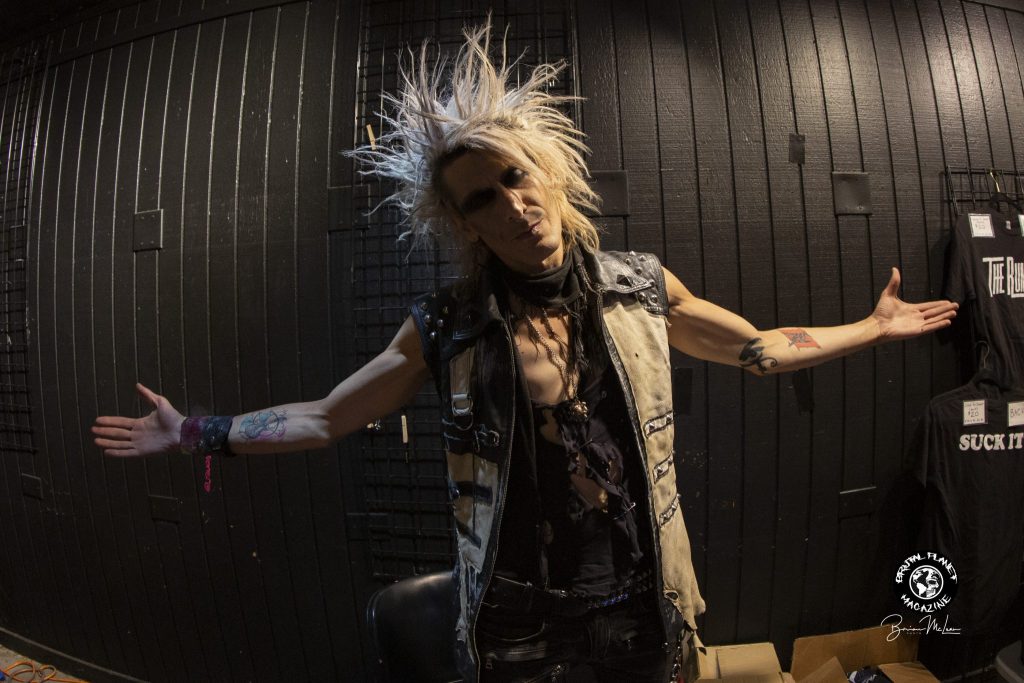 With no setlist in place, a standard procedure for the band, Wildstreet immediately set the tone for a blistering set from the first chord.
It didn't take Wildstreet a song or verse or two to get things rolling, the band immediately was clicking on cylinders. Wildstreet was for real and it was quickly evident.
Each member in their own way commanded their stage real estate with presence.
Whether slender frame Jayk stalking the stage or guitarist Dominick Martes throwing his big fro and leads around. Berger's denim LA strip look topped off with shades and hat or recent addition drummer Dan Whitlock slamming away.

Strange as it is, the RCL show was Whitlock's seventh show with the band. No one could tell the difference though. That's Wildstreet.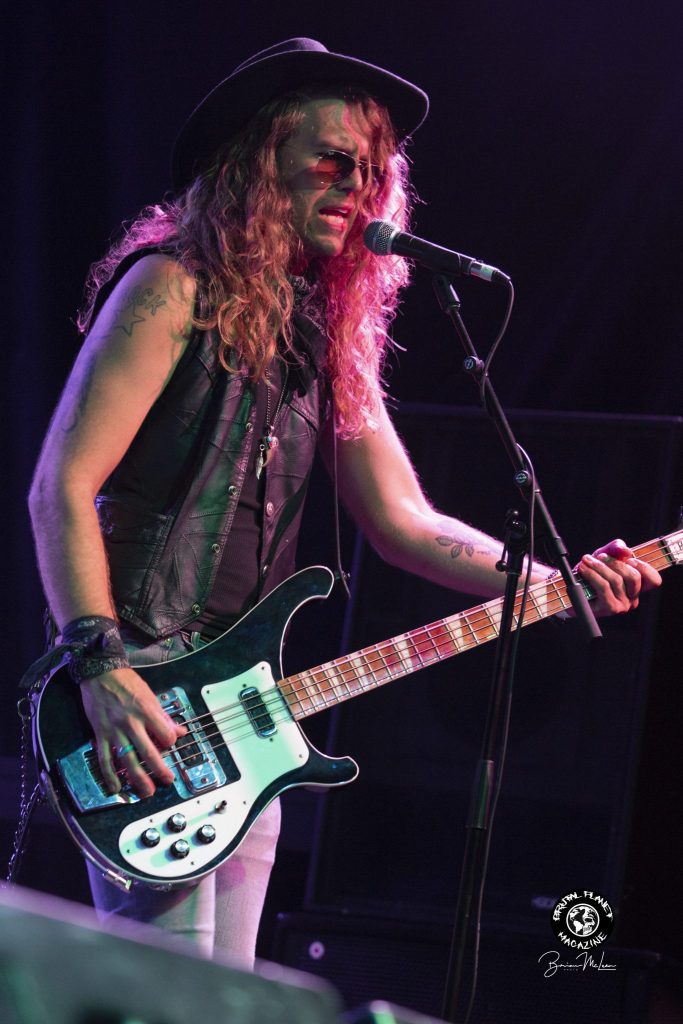 Songs seemed to have a story from Jayk and his unique on stage laughter. The band's blistering performance saw them banging out "3 Way Ride," "Shake It," the set closer "Tennessee Cocaine" and others.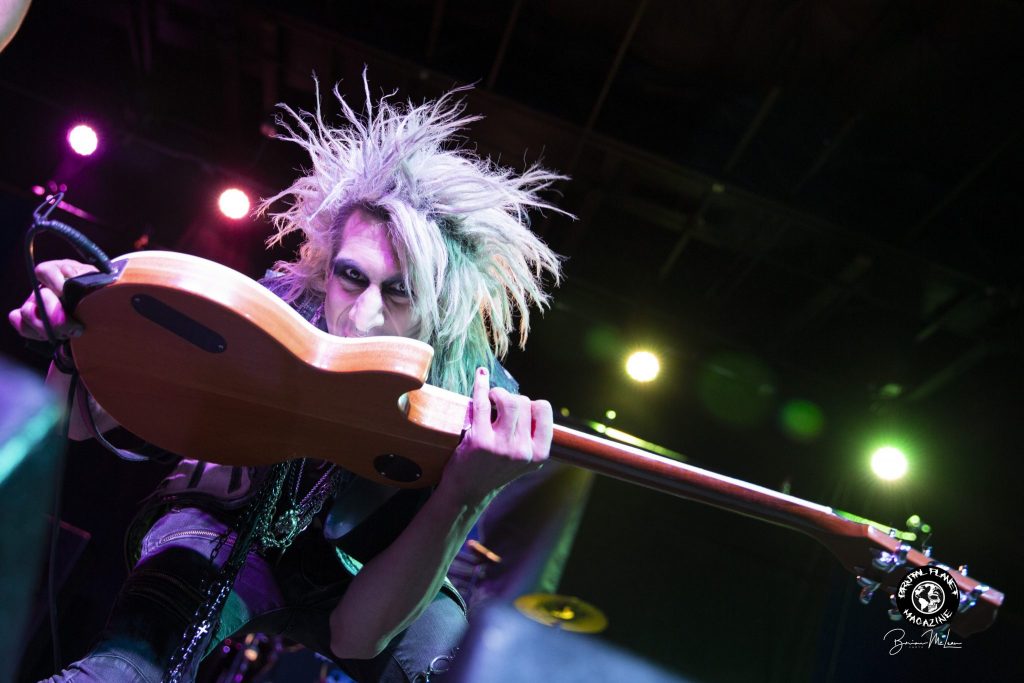 It was a set to be the topic of future conversation following their departure. Some will probably claim to have witnessed the night Wildstreet took the stage at the RCL even though they didn't.
For those who didn't stick around, Wildstreet is just one of those bands. There will be regret of not seeing them live, that is when words start to rumble through the grapevine.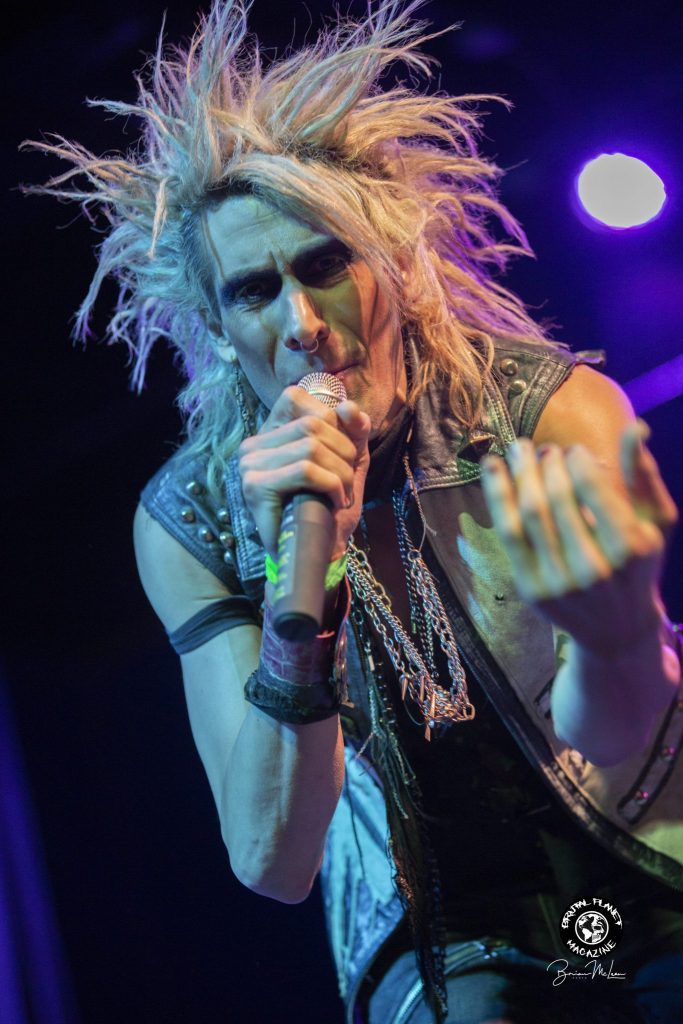 Whether a musician or fan, there's a learning experience from a Wildstreet show. That is, don't miss them.