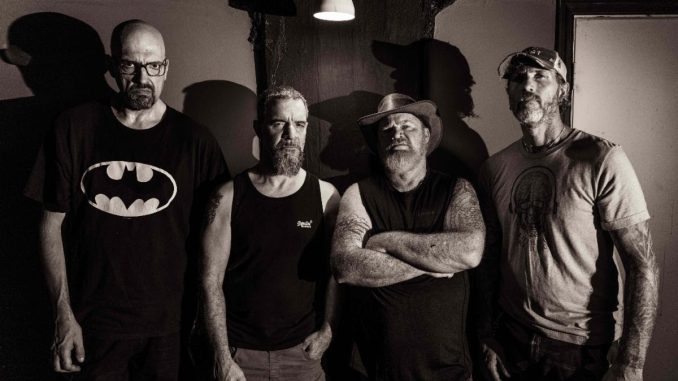 "Ascension/Unbeaten"
Watch the Exclusive Premiere of the Video,
Courtesy of Ghost Cult Magazine HERE
Hard rock band WHO ON EARTH have released a new track, titled "Ascension/Unbeaten". The song is a stripped down, orchestral version of the track "Unbeaten" from the group's debut album 'Blame'.

This variation from the original version delivers a unique and emotionally powerful message of perseverance, and showcases the musical versatility of WHO ON EARTH – proving their capacity for great anthems and crossover potential.

Commenting on this new interpretation of "Unbeaten", the band shares:

"It is no coincidence that 'Ascension/Unbeaten' is being released on the first day of spring. This song is about rebirth, rising up with renewed strength and power. It is the triumphal story of overcoming major obstacles in life with the help of others. It's about facing seemingly insurmountable circumstances or odds and prevailing by tapping into a strength we didn't know we had."

They go on to add, "we believe this song is important for anyone who has dealt with trauma, addiction, loss, you name it. It is an anthem for the humble warriors who have survived adversity, who are grateful and destined to pay it forward; to give back what was so freely given to them!"

Watch the Video for "Ascension/Unbeaten", on GHOST CULT, HERE
The New Jersey-based outfit recruited the incredibly talented Michael James Romeo (Symphony X) for the orchestral accoutrements, and 'Blame' producer/guest guitarist Mike Orlando (Adrenaline Mob) for the acoustic embellishments.

Lastly, the group was honored to welcome the amazing vocal talent of Jillian Blair, whose performance brings a unique layer of beauty to the song.
'Blame' Track List:
1) The Price
2) Black Swan
3) H8-Triarch
4) Down & Out
5) Unbeaten
6) We Don't Belong
7) Set Me Free
8) Monster in a Jar
9) On the Brink
10) Watch the Fires Burn
For more WHO ON EARTH, see below for the band's upcoming live shows!
WHO ON EARTH Live
3/30 – Clifton, NJ @ Dingbatz
4/15 – Staten Island, NY @ Mother Pug's
4/29 – Frenchtown, NJ @ Artie's
6/17 – Seaside Heights, NJ @ EJ's on the Boardwalk
7/8 – Clifton, NJ @ Dingbatz