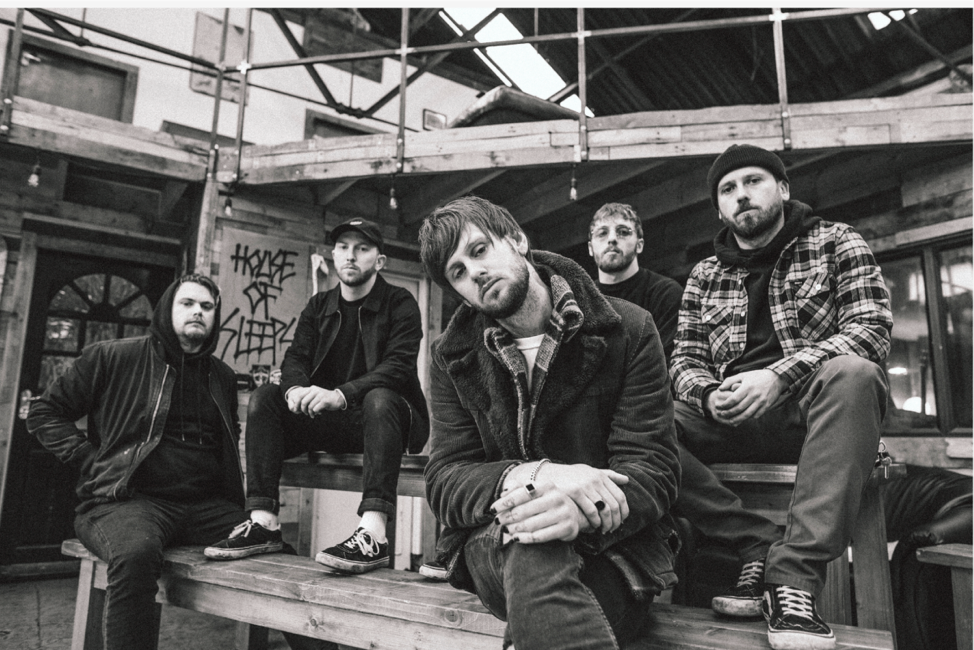 BAND TO EMBARK ON FIRST-EVER HEADLINE TOUR OF THE U.S. IN FEBRUARY + MARCH
WHILE SHE SLEEPS have released the visceral new single "FAKERS PLAGUE."
The track addresses the rampant deception and fakery that we are faced with daily on the internet. It's accompanied by a holographic music video experience that the band launched in true Sleeps style at an undisclosed underground location near their self-renovated warehouse space in Sheffield last night.
"This song is a celebration of the end of an extremely difficult personal time within While She Sleeps," says guitarist Sean Long. "We all had a lot of anger building up within us and it was amazing for us to come together and express it through music. Everyone in life has a beautiful side and an ugly side; it's how we all react and deal with these polarities of life that makes us human. No one is perfect and we certainly aren't. Let's embrace it together."
While She Sleeps released their latest album SO WHAT? to critical acclaim and fan fever earlier this year. They're currently preparing to play the iconic O2 Brixton Academy and Manchester Academy in January 2020 as part of a European tour. They will embark on their first-ever headline tour of North America in February and March. Those dates are below.
WHILE SHE SLEEPS U.S. TOUR DATES:
WITH HE IS LEGEND + SAVAGE HANDS:
2/13: Orlando, FL @ The Abbey
2/14: Atlanta, GA @ Masquerade [Hell]
2/15: Durham, NC @ Motorco
2/17: Baltimore, MD @ Ottobar
2/18: Philadelphia, PA @ Union Transfer
2/19: New York, NY @ Gramercy Theater
2/21: Poughkeepsie, NY @ The Loft
2/22: Somerville, MA @ Once Ballroom
2/24: Buffalo, NY @ The Rec Room
2/26: Ottawa, ONT @ Brass Monkey
2/27: Montreal, QC @ Fairmount Theatre
2/29: Toronto, ONT @ Hard Luck
3/1: Detroit, MI @ The Shelter
3/2: Chicago, IL @ Bottom Lounge
3/3: St Paul. MN @ Amsterdam Bar & Hall
3/5: Houston, TX @ Warehouse Live Studio
3/6: Austin, TX @ Come And Take It Live
3/7: Fort Worth, TX @ Tomcats West
3/9: Kansas City, MO @ Aftershock
3/10: Denver, CO @ Marquis Theater
3/11: Salt Lake City, UT @ In The Venue
3/13: Sacramento, CA @ Holy Diver
3/14: Los Angeles, CA @ The Roxy Theatre
3/15: Las Vegas, NV @ Backstage Bar & Billiards
3/17: Phoenix, AZ @ Rebel Lounge
ICYMI:
For More Info Visit: