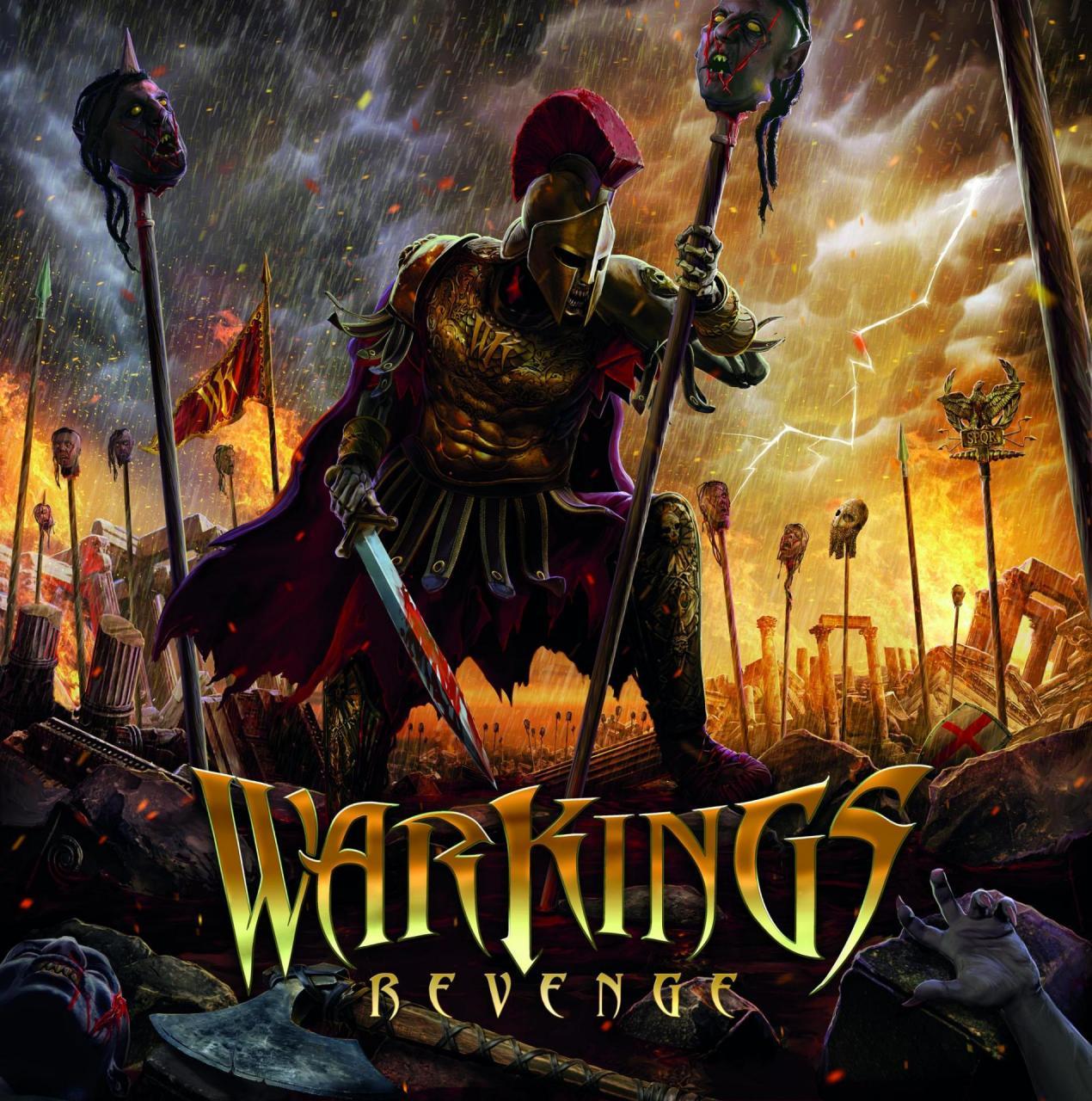 Nowhere in your history books would you find a Roman Tribune, a Viking, a Crusader, and a Spartan forming any sort of allegiance. However, the international band, "Warkings" is making history again as these four warriors join forces to dominate the arena of heavy metal and bring their sophomore release "Revenge." The album is set to be released on July 31, 2020, through Napalm Records.
The opening song, "Freedom" is a shoutout to Robert the Bruce and the Battle of Bannockburn- the first war in Scotland's Independence. Musically, Warkings does an excellent job creating an atmosphere of power metal while blending heavy riffs and contagious lyrics. The second track, "Maximus" gives a heavy nod to the 2000 Ridley Scott film, "Gladiator." The gang vocals on the chorus shouting "Maximus!" and Tribune's tenor vocals singing lyrics like "shadows and dust" will be a staple in the live show and is sure to echo in eternity.
"Warriors," the first single, was released June 3. If I was to introduce a friend to this band this would be the song I would play- it gives an excellent example of the musicianship, lyrics, and overall theme of the band. Since the music video premiered on YouTube it has gained nearly 200,000 views. I highly recommend watching the video as it will help you understand what this band's imagery is all about.
Although "Revenge" is limited to ten songs, it is chock full of heavy metal brutality, history lessons, and mythology. "Battle of Marathon" is a fast-paced view at the first Greco-Persian war, "Mirror Mirror" reflects the fascination with fairytales, and "Fight in the Shade" is the band's salute to the Spartan king's response to Xerxes claiming his archers would blot out the sun with their arrows. Warkings slow things down for the ballad, "Banner's High," and we get a touch of spirituality with "Azrael" and "Odin's Sons." The latter song features the vicious vocals of Queen of the Damned, who the band also had as a guest on their 2018 single, "Sparta."
Warkings encapsulates many of the famous battles throughout Europe's history all the while keeping the mystery of who its members are and where they are from. Many have speculated that Tribune's vocals are unmistakable and the mysterious singer is none other than Georg Neuhauser of Serenity. However, rumors have also stated that the band has denied this, yet noted you will never find Georg and Tribune in the same room together…
For those who love power metal bands that make battles and dates much more interesting than your high school history teacher, Warkings is a must! It's hard to tell if this band is intensely serious or tongue in cheek, but regardless, this is great music and it comes from Valhalla with vengeance!