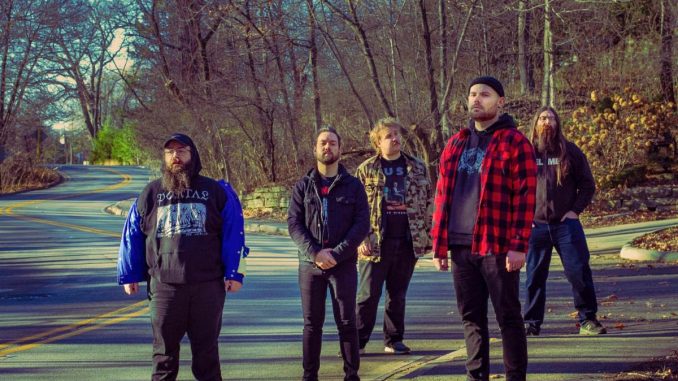 Out September 9 – Pre-Order HERE
Chicago death metal quintet WARFORGED have partnered with Metal Injection for an exclusive early stream of their new album 'The Grove | Sundial', which drops this Friday (September 9) via The Artisan Era! Fans can check out the album stream here: https://metalinjection.net/av/full-album-stream/warforged-streams-chaotic-progressive-masterpiece-the-grove-sundial

Rave reviews are already coming in, including some high praise from the Chicago Reader!

"On standout tracks such as 'Sheridan Road' and 'Bliss Joined to the Bane', Warforged swerve between lyrical interludes and flashes of hellish brutality in the blink of an eye, much like fellow genre masters Opeth." – Chicago Reader

And if you're looking to get your hands on 'The Grove | Sundial' vinyl, act fast! With the first two variants already sold out, you can still pre-order the third and final 'Bane' variant HERE.
'The Grove | Sundial' (Tracklist)
1) No Land Man
2) Hymn of Broken Teeth
3) Sheridan Road
4) Self Destruct Seminar
5) Bliss Joined to the Bane
6) Burning Days
7) House of Resentment
8) The Place That Breaks Your Bones
9) Painted Heart
WARFORGED Are:

Tim O'Brien – Vocals

Jace Kiburz – Guitar

Max Damske – Guitar

Alex Damske – Bass

Jason Nitts – Drums

WARFORGED Online: